You are going to learn about the basic things you need to know before starting an online business.
You might have come across posts and ads claiming you can make $100 or $200 or $500 or $1000 per day that too with 10 minutes or 20 minutes or 30 minutes of work per day.
One of my mentors advised me to stay away from programs and products that promise quick, easy, and fast money with less work. If possible, you try to run away from those programs. By taking my advice, you can save your time, trouble, effort, and money.
Why People Fail Online?
---
Many people fail online because they expect quick and fast results, but reality and truth are different. People chase programs and products that promise wealth with less work.
Do remember there is no shortcut to success.
The Reality In Making Money Online
---
In order to make money online, it will take time, effort, and continuous learning. Period.
I am not teaching you about "How To Get Rich Quick" and there is no such program available. However, I can teach you about "How To Get Rich Slow". Sorry if I disappointed you but this is the truth. There is no free lunch in this world, and there is no shortcut to success.
Time
---
It will take time to succeed online. For any business, you need to give at least a minimum of six to twelve months of time. Because you are going to learn about the required skills, the business model, and you need to implement what you learned. So it takes time.
You are building your online empire and it will take time.
Effort/Work
---
You might have come across some programs claiming…
All Done For You, Money-Making Software, Income Generating Machine, Just Copy & Paste Every Thing Is Automated so all you need to do is just spend a few minutes of your time per day, etc.
Trust me those are just claims and the reality is different.
You need to work hard to succeed online. In this business model, you need to write content. What do I need to write content? Ah! Cool! Don't be afraid.
You just need to write in a casual way, just like talking to your friend on the topic you are interested in.
Content is the KING! It will drive free and potential visitors to your website. (You will learn all this in the training).
Continuous Learning
---
"No one lives long enough to learn everything they need to learn starting from scratch. To be successful, we absolutely, positively have to find people who have already paid the price to learn the things that we need to learn to achieve our goals." Brian Tracy
Continuous learning is the key to your online success. You need to keep learning about the ways to improve and develop your online business.
In order to succeed online, you need guidance, support, and training but not to worry you are in the right place.
These are the basics you need to understand before starting your online business.
Many products and programs provide you with fake testimonies. These are real Success Stories! The best thing is you can read their success stories and you can CONTACT them and ask questions.
I can share 1000's of real success stories here but it will take hours to read those so I am just sharing a few. To read these success stories you need to click on the link below.
$100K Week. Hard Work Paid Off Huge!
My Online Biz: $85.5K THANKS WA! Lessons Learned In 2019
I Made Over $1 Million With Affiliate Marketing.
How I Added $1500+ To My Monthly Income
5 Years into Wealthy Affiliate. (Making $16,773 In 1 Year & 1 Program!)
WA Helps Me Make 5 Figure Income in 2019!
I Will Hit My First $1000 month on Amazon in 2019
Highest Affiliate Commissions – New Record Today! ($6,582+)
My First $30,000 Month – Well Almost $29,330.68 To Be Exact
YouTube Just Paid Me $2,053.47
There are 1000's of success stories and success is happening on a daily basis. You can check it out by yourself by joining Wealthy Affiliate FREE Starter Membership HERE.
The Secret Code To Your Online Success
---
Wealthy Affiliate is the secret code to your online success. All the successful people who succeeded in using Wealthy Affiliate are claiming that the secret to success is in the Wealthy Affiliate Training, Period.
By following the Wealthy Affiliate training to the letter (without missing any tasks) you can achieve success.
My Earnings
---
Often people ask me is it really possible to earn $100+ in a single day. The answer is YES! My Highest Per Day Earning is $175 In Affiliate Marketing. See the proofs below.

Looking for the latest one?
Back To Back Earnings Within A Few Hours…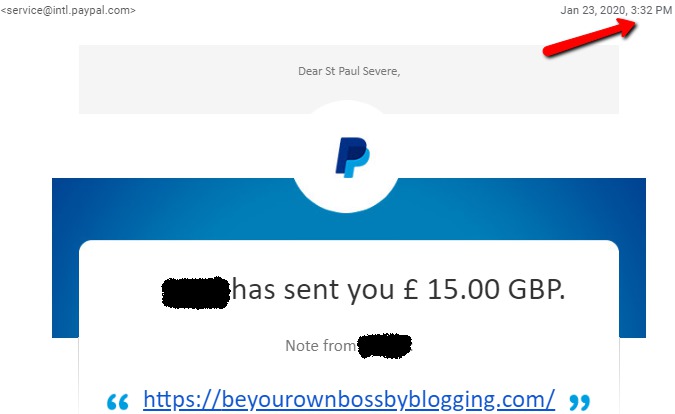 Within a few hours another payout…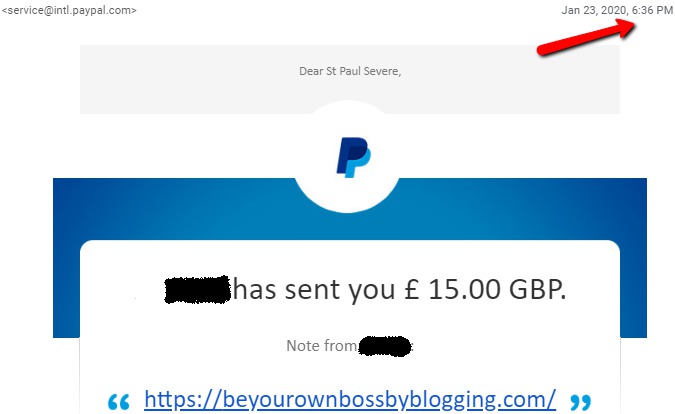 What about recurring income every month?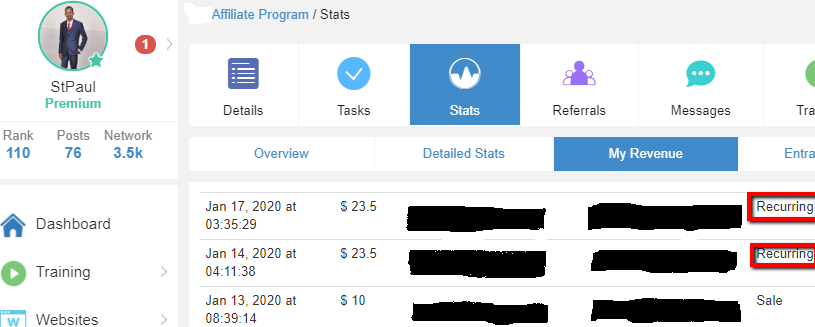 How I Make Money Online?
---
"Success Is A Learnable Skill. You Can Learn To Succeed At Anything." — T. Harv Eker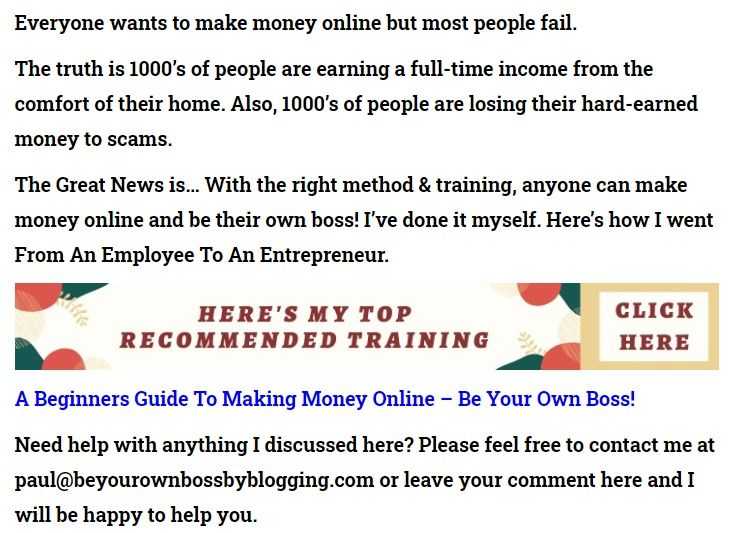 "Affiliate Marketing Has Made Businesses Millions & Ordinary People Millionaires." – Bo Bennett
Are You Interested To Find Out How I Turned From An Employee To An Entrepreneur?

Your Friend,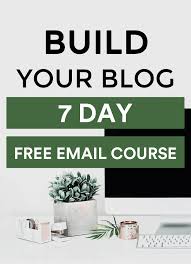 Sign Up To My FREE Make Money Online Email Course…
Learn To Turn Your Passion Into Profits!
Learn To Turn Your Interest Into Income!