Often people doubt whether it is really possible to make money online and wonder whether people are making money. When I started I had the same doubt but now people whom I know are succeeding and achieving new milestones.
In this post, I am going to share some of the real success stories that you can check.
Grace (Littlemama)
---
We are going to look at the great achievement of Grace (username – littlemama @ Wealthy Affiliate).
She just started with doubts and queries. She worked really hard and have achieved great success online. She is a great inspiration to the 1000's.
You know what she too lost her money to scams in a search for a genuine training platform. After joining WA life was never the same for her.
Below is her annual report for the year 2019.
She also provided her advice on what to do and what not to do in your online business. You can read the full blog post here. See yourself and the best thing you can ask questions to her.
Jerry Huang
---
We are going to look at the great achievement of Jerry Huang. He is just 22 years old and he is inspiring 1000's of people. I am really proud to say he is my good friend.
He is a school drop out. He decided to succeed online and worked hard 12+ hours a day. Where he is now in his online business?
He made $90,180.78 in a week! Hard to believe and digest, right?
Whether you believe it or not, that's the truth!
Below is the proof…
You can read his blog post "$100K Week. Hard Work Paid Off Huge!" HERE. See by yourself and the best thing you can ask questions to him (He is a bit busy because he is coaching 500+ students).
Tiffany Domena
---
We are going to look at another rising star and my good friend Tiffany Domena's March 2020 income report. She is a housewife with 2 children.
Her income reports are very detailed and in-depth you will get great insights from her income report. As I mentioned, she is a real person and these success stories are not fake testimonials created using Fiverr actors.
You can contact her and ask questions. The information she provides is worth gold.
Some of the highlights from her blog post…
I was doing my affiliate marketing tasks around my personal life. While walking my daughter in her stroller, doing dishes, or cooking, I would be listening to Jay's webinars, doing research for a blog post, or honing my craft in some way. When my kids would go to sleep, I would stay up and hammer out as much content as I could: sometimes 1 post per day and sometimes up to 4 posts in a day.
I was working full-time (40 hours+ when I could) by laying my kids down at night at a good time, working during naps, and waking up early mornings, but there were many times when I had too many life distractions going on to fit in that type of time. My availability was very unpredictable because I had one child in and out of the hospital and parenting can just be unpredictable sometimes!
My last 5 months' income looked like this:
$1583
$1602
$2590
$2193
$1977
AVG: $1989
Her March month income… The total came to $2268.73 from 7 different affiliate programs.
You can read her full blog post "March 2020 Income Report – How I Made Money with Affiliate Marketing" HERE. See by yourself! Seeing Is Believing! Again you don't need to enter any of your card details to check these reports.
Zarina
---
We are going to look at the income report of my friend Zarina's (April 2020 income report). She achieved her all-time highest monthly income last month – $3750.
I have learned a lot of great lessons from her blog posts and for sure you will. These are real proof from real people.
You can read her full blog post "My First $3.75K Month, 2.5 Years Later! (Patience Pays Off)" HERE. See by yourself! Seeing Is Believing! Again you don't need to enter any of your card details to check these reports.
Richard (82 years old)
---
I am going to share the success story of Mr. Richard (82 years old). He was paying $575 for an SEO agency to take care of his website but he was only making $20-$50 per month. He joined Wealthy Affiliate in March 2020 and followed the WA training.
He fired the SEO agency and started to implement what he learned from Wealthy Affiliate. The result is… Able to make $500 in a single day.
Richard is saying… "If I can do it at my age, every single one of you can do it better with the youth and ambition you all have.".
You can read the success post of Richard HERE.
Myself
---
Since 2008, I tried many make money online programs and products. As you know very well there are many scams and programs that under-delivers with low-quality.
It's really a big challenge to find a genuine program. In November 2016, I came across the Wealthy Affiliate Black Friday deal. I was skeptical and afraid because of my past experiences with scams but after one month of research, I decided to give the "Make Money Online Thing" a final try.
To cut the long story short…
I am now a full-time Affiliate Marketer & Blogger working from home being my own boss. All I did is… Followed the step by step training provided by Wealthy Affiliate.
They are in the online space since 2005 (14 years) and have 1.9 Million members (Yes, you read it correctly they have 1.9 Million members). They are providing the same offer that changed my life now. Take advantage of it and change your life!
You can run your online business for less than $1.36 per day. You can't get it any cheaper than this! All the training, tools, support, hosting, etc. included.
The decision that changed my life and now you have the opportunity…
On top of all the training, tools, and support at Wealthy Affiliate, you will get 5 bonuses when you take the offer right now:
Bonus #1: The Path to Affiliate Stardom in 2020 – Kyle Goes AMA (Ask Me Anything) – Live Class.
Bonus #2: Building an Incredible Internet Business in 2020, The WhitePaper.
Bonus #3: Creating a Thriving Authority Website in 2020 (5 Weeks of Live Training).
Bonus #4: Early 2020 Beta Access to New Platforms (Yearly Members Only).
Bonus #5: My personal 1-on-1 support. 
Want to be wealthy and happy in your life? Learn to work harder on yourself than you do on your job.
My Earnings
---
Often people ask me is it really possible to earn $100+ in a single day. The answer is YES! My Highest Per Day Earning is $175 In Affiliate Marketing. See the proofs below.

Looking for the latest one?
Back To Back Earnings Within A Few Hours…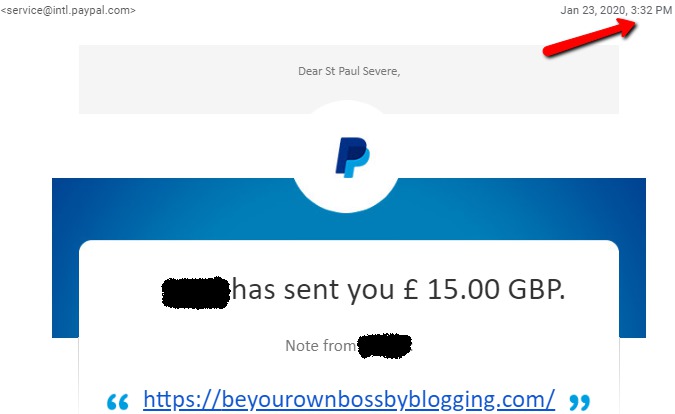 Within a few hours another payout…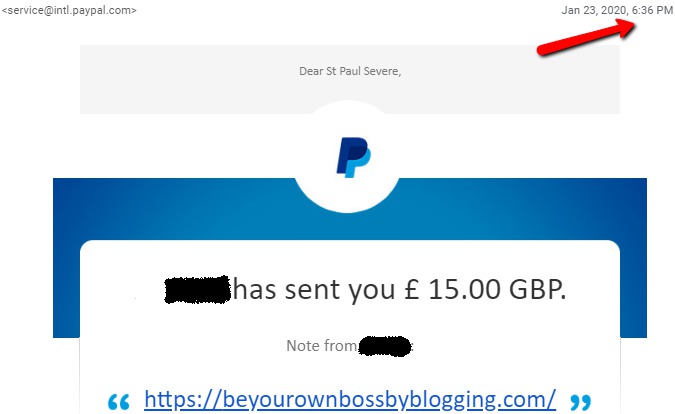 What about recurring income every month?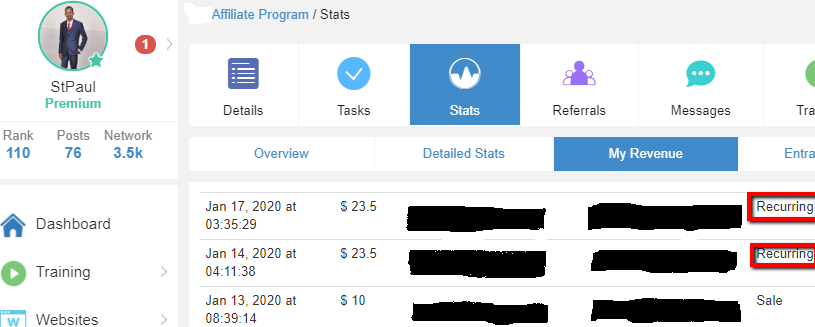 How I Make Money Online?
---
"Success Is A Learnable Skill. You Can Learn To Succeed At Anything." — T. Harv Eker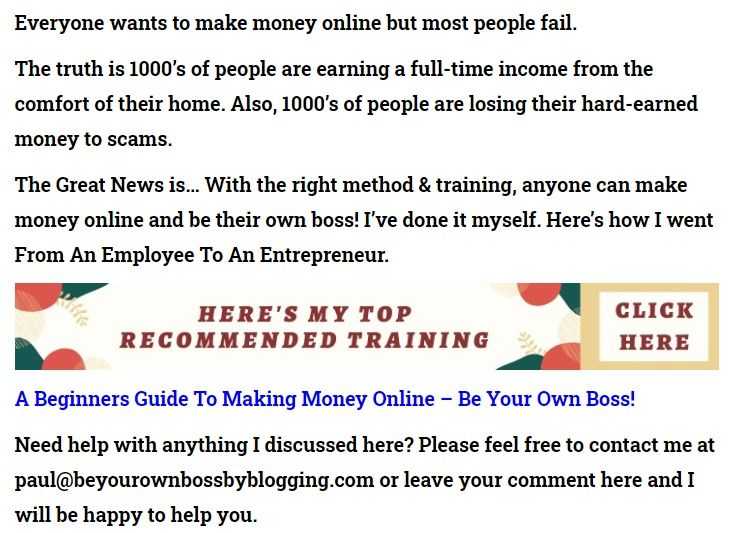 "Affiliate Marketing Has Made Businesses Millions & Ordinary People Millionaires." – Bo Bennett
Are You Interested To Find Out How I Turned From An Employee To An Entrepreneur?

Your Friend,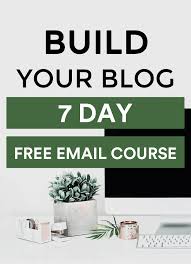 Sign Up To My FREE Make Money Online Email Course…
Learn To Turn Your Passion Into Profits!
Learn To Turn Your Interest Into Income!