Dear Friend,
In this blog post, I am going to discuss the fundamental pillars of great blog branding. Sticking to the basics and following the fundamentals are very important not only for blogging but to any business it plays the vital role.
Running a great blog is something that can become immensely profitable, and also contribute to the awareness and understanding of many people online. With the easy clickbait titles of many news websites, and a seeming abundance of nothing but marketing online, people are starving for truer, informative content. This is true even if it comes from a biased opinion, as careful, thoughtful and curated ideas can always be debated and enjoyed.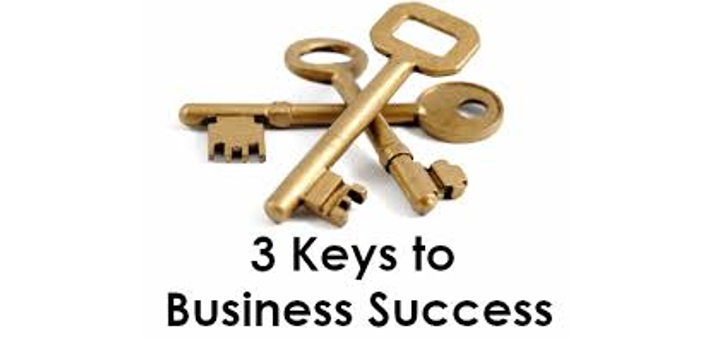 If you hope to run your own blog, it pays to brand effectively. Almost every word you place in cyberspace will influence your brand. Here are the best fundamental pillars to consider in the first place when opening your domain for the first time:
You don't need to know everything – Basic of success or basic for success is little!
This is an affiliate contributed post. That means that Paul did not write the entire post.
Simplicity
---
Readers respond to simplicity. It's often tempting once you open your blog and become familiar with the hosting platform to add as much variety as you can. Before you know it you have three TweetDeck widgets, a million links to other platforms you are part of and intrusive advertisements. This simply will not do. Simplicity is close to divinity, and so for this reason your blog should be as easy to read as possible. Think about why people visit your blog. It's likely to consume text, ideas and understanding.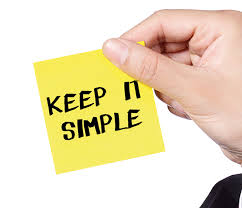 It's not to simply see an abundance of pretty pictures – but to learn, to find out about you, and to find out about themselves. Ensure the text is adequate, of a readable font, not too intrusive, and beautiful. Ensure the website colors are non-offensive, they format around the postings well, and they reflect who you are. Simple is always better, in content, style and artistic flair.
"Helping people is the main thing and earning money is the by-product."
Many experts advising to keep the background as white and your font in the black color which will help the readers feel comfortable. While writing keep it simple so that everyone can understand. Write your content like talking to your friend and while writing your content think in the customer point of view. Don't have too many distractions on your blog for examples more pop-ups, ads etc.,
Do remember, The main purpose readers visiting your site is to get the information they are looking for so don't disappoint them. Provide your readers with the valuable information. Don't make it complex.
Competence
---
It's important to keep a competent website. People visit your blog because they want to know your unfiltered opinions or to gain your absolute unique perspective. For example, if you're an author with a blog about writing tips – they don't want to read platitudes they could read on BrainyQuote. They want to know about your feelings as a writer, the troubles and victories you've lived through, something that makes you, YOU! Without any second doubt.
Keeping your content relevant to your blog is very important. Provide them with the value, share your story and experience. People visiting our blog is our motivation. Follow the steps and fundamentals remember, there are real people on the other side.
For this reason, it's essential to stay true to who you are, continually refine and educate and share that you find enticing. Remember too that a blog is your space, not a corporate entity. You have control over the content, so don't be afraid to post it! This should also go for the art style you choose to reflect. With a FittDesign logo service, you will find a starting point for the cohesive aesthetic whole of your online space, and this is can be a wonderful place to start.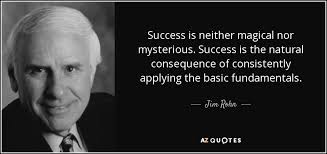 Reach
---
It's important to consider the reach you hope to aim for. Who do you hope to attract? Might you expand those borders? What kind of content do you hope to sell? This is why it's always best to steer clear from completely political content, and instead write about things that people find more universally appealing. However, this space is yours of course, so as long as you feel able to monetize the blog with a reach that continues you can write about anything you desire. Just consider the size of the audience you hope to reach, and before long you'll cater to them with care.
Final Thoughts
---
Hope you got some useful insights from this post. With these three tips, you are sure to craft a wonderful blog worth visiting. Simplicity, competence and reach are the Fundamental Pillars Of Great Blog Branding. You are your brand, embrace it and be visual/personal with your audience.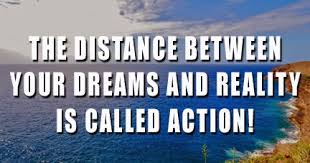 If you are interested in building your online career and want earn money online below details will help you.
Take Action – Learn how to turn your passion into an online business. Learn how to build your own website and how to earn from it. Learn how to be your own boss by blogging. Learn from the great community with like-minded people helping, teaching and guiding each other for success. Learn affiliate marketing and many ways to earn online.
MY NUMBER 1 RECOMMENDATION – If you want to earn money online I would strongly recommend Wealthy Affiliate which is my number one recommendation and you can read my wealthy affiliate review HERE
To learn and earn online all you need to do is take action (By Joining) and follow the training. Do remember…
"Success is a learnable skill. You can learn to succeed at anything." — T. Harv Eker
If you would like to join me, you can register here to create your free starter membership. This is where I network with others and offer my help each and every day to people like yourself.
Want To Be Your Own Boss?
Tired Of Working For Someone's Dream?
Interested In Building Your Own Business?

Need help with anything I discussed here on The Fundamental Pillars Of Great Blog Branding.
Not to worry I am here to help you, please feel free to contact me at paul@beyourownbossbyblogging.com or leave your comment here and I will be happy to help you.
Your Friend,
Paul