Most businesses fall into one of two categories: a product or a service. Some businesses are a combination of the two such as software providers and restaurants, however most businesses are primarily one or the other (for example, a shoe brand is very much a product, while a dentist is very much a service).
It's important to understand what category your business falls into and how this can affect your marketing. Both products and services can benefit from separate promotional strategies in order to attract customers. This post explains the big difference between marketing a product and a service.
This is an affiliate contributed post. That means that Paul did not write the entire post.
Products Come To Customers, While Customers Come To Services
A big difference between products and services is that customers typically go looking for services, while products are introduced to customers. Consequently, products benefit mostly from outbound marketing, whereas services benefit mostly from inbound marketing.
Outbound marketing for products typically involves a lot of advertising. Social media ads, display ads, billboards and posters are all popular outbound marketing practices. To make sure that these adverts are successful, you need to target them at the right audience at the right time.
The launch of a new product requires heavy advertising – this will build brand awareness and get people to recognize your product.
Services meanwhile get a good boost from inbound marketing strategies like SEO and content marketing. Customer recommendations can also be a big source of business for services, which is why it's important to build strong relationships with the customers you already have and encourage positive reviews.
The key is to follow the path of where your customers are already looking and make sure that you're promoting your business here. 
Of course, services can still benefit from some outbound marketing, just as products can still benefit from some inbound marketing. However, the focus for services should be inbound and the focus for products should be outbound.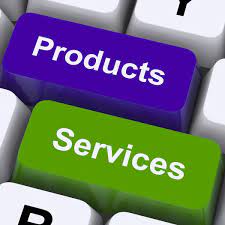 Imagery Grabs Product Customers, While Keywords Grab Service Customers
Another major difference is how customers are hooked in. With products, visuals are typically what grab people's attention. With services, customers are more likely to be hooked in by certain keywords.
Because of this, it is essential that your product looks good. It's worth hiring a professional photographer to get the best images of your product. Videos can also be very effective at selling products. Models and actors could help to sell a lifestyle. Striking colors and other imagery can meanwhile be used to invoke emotions.
With a service, having a strong written copy is more important. It's important that you're using certain words and phrases, not just to make sure that your website ranks well, but to make sure that when customers arrive on your website they are won over.
Different businesses will have different keywords to focus on, and it's worth finding a marketing company that caters to your industry to help you identify these keywords. For instance, a HVAC business is best off hiring a top marketing agency that understands HVAC keywords. 
Imagery can still be important for services – strong visual branding and even photos of your team can help to build trust on your website – however keywords are the aspect that people are likely to hone in on.
Similarly, products can still benefit from integrating keywords – particularly in product descriptions and in the form of text on adverts – however the imagery should be the focus.
Product Customers Value Of Quality Of Build, While Service Customers Value Expertise
Customers are likely to pay more for a product that is well-built. When it comes to services meanwhile, customers pay more for rich expertise.
Emphasize the quality of materials and manufacture when promoting a more 'premium' product. For example, with premium food products, it could be important to emphasize the quality of ingredients and the work that has gone into farming/sourcing them.
The exception is tech products, in which extra functions may be more of a selling point (although quality of manufacture is still usually important).
Meanwhile, when it comes to promoting a premium service, it's important to emphasize the level of expertise. Focus your marketing around factors such as qualifications that you have, awards that you may have won, years of experience that you may have had in the trade and well known customers that you may have worked with. 
With budget products and services these types of factors may be less important – it's often better to emphasize the price in both cases as this is what customers will be focusing on.
How I Make Money Online?
---
"Success is a learnable skill. You can learn to succeed at anything." — T. Harv Eker
I strongly believe having your own blog and doing affiliate marketing is the best way to make money online. Also, you can learn about how to drive free traffic to your site without spending any money.
The Greatest gift that extraordinarily successful people have over the average person is their ability to get themselves to TAKE ACTION! – Tony Robbins
I have revealed in more detail the method which helped me to become a full-time Affiliate Marketer and how YOU too can do it in my FREE Guide.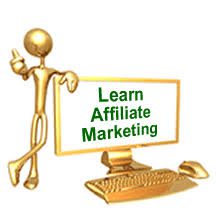 I want to share what I found so you can build the online business of your dreams too!
"Affiliate Marketing has made Businesses Millions & Ordinary People Millionaires." – Bo Bennett
If you are interested in learning Affiliate Marketing…
Are You Serious About Making Money Online?
Turn Your Interest Into Income And Passion Into Profits!
If You Are Tired Of Scams & Products That Under-Delivers. My Free Guide Will Be A Greater Help. I Know This Because The Same Process Helped Me To Become My Own Boss. By Clicking The Above Button You Can Get My Free Guide.
Need help with anything I discussed here on The Difference Between Promoting Products And Services?
Not to worry, I am here to help you, please feel free to contact me at paul@beyourownbossbyblogging.com or leave your comment here and I will be happy to help you.
Your Friend,