Employee retention is a big concern for businesses. By keeping employees happy they will stick around for the long haul and they will continue to help your company grow as they gleefully promote your products and help you reach all of your goals.
When employees are unhappy, they will slack, they will lose interest, and you run the risk of irreparable damage to what you are trying to build. This is how to keep employees happy and retain them for a long time.
This is an affiliate contributed post. That means that Paul did not write the entire post.
Make Orientation and Onboarding Easy
No one wants to hit a brick wall as soon as they start a job. If you get off on the wrong foot, chances are, your new hire is going to run for the door. A first impression is the most important impression, and you can start off great by making onboarding and orientation easy and fun.
By using digital learning, you can make learning about your company, your systems, and your way of doing business a breeze. If a new hire comes in and is having a blast from the get go, they are going to want to stick around.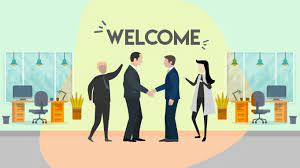 If you make learning easy, new hires won't feel overwhelmed, and they will be able to learn everything they need to learn without feeling blocked or worried. Make a good first impression.
Work-Life Balance
Having a good work-life balance is crucial to retaining good employees. If you overwork your people, they are going to leave. There is a saying, "you don't quit jobs, you quit people." If you are running a company that treats their employees as if they have no life outside of the job, your employees will quit you.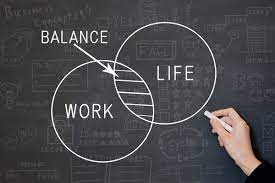 Give employees generous vacation time and mental health days. Allow them to work from home when they need to, and allow them to develop a hybrid system where they come to the office and they are home 50% of the time.
You will find that when employees feel they have control over their schedules, they will work more diligently and take less time off unless it's something they really need.
"Never get so busy making a living that you forget to make a life." —Dolly Parton, Singer
Acknowledge Their Hard Work
No one wants to feel under appreciated. Whenever someone does something great or achieves something for the company that is a huge bonus, let everyone know.
When a person is publicly recognized in front of their peers, they will motivate others to work just as hard and they will want to retain their reputation of being a good employee.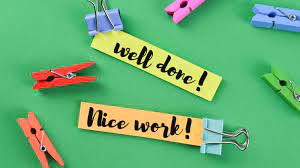 Allow Room For Growth
No one wants to feel they are in a rut. When you allow employees the opportunity to grow and get promoted, they will not feel so boxed in at work. They will stay fresh and have something to look forward to.
When an employee sees a future at your company they will stay and they will feel dedicated to helping you grow even bigger. When there is something in it for them, they will go above and beyond to build you up.
How I Make Money Online?
---
"Success is a learnable skill. You can learn to succeed at anything." — T. Harv Eker
I strongly believe having your own blog and doing affiliate marketing is the best way to make money online. Also, you can learn about how to drive free traffic to your site without spending any money.
The Greatest gift that extraordinarily successful people have over the average person is their ability to get themselves to TAKE ACTION! – Tony Robbins
I have revealed in more detail the method which helped me to become a full-time Affiliate Marketer and how YOU too can do it in my FREE Guide.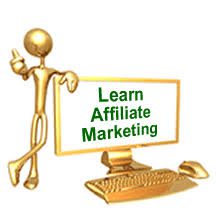 I want to share what I found so you can build the online business of your dreams too!
"Affiliate Marketing has made Businesses Millions & Ordinary People Millionaires." – Bo Bennett
If you are interested in learning Affiliate Marketing…
Are You Serious About Making Money Online?
Turn Your Interest Into Income And Passion Into Profits!
If You Are Tired Of Scams & Products That Under-Delivers. My Free Guide Will Be A Greater Help. I Know This Because The Same Process Helped Me To Become My Own Boss. By Clicking The Above Button You Can Get My Free Guide.
Need help with anything I discussed here on Effective Ways to Keep Employees at Your Company?
Not to worry, I am here to help you, please feel free to contact me at paul@beyourownbossbyblogging.com or leave your comment here and I will be happy to help you.
Your Friend,