Every so often, a brand new business comes along that changes the world. In the 1980s, it was the advent of the personal computing sector. In the 1990s, it was e-commerce. In the 2000s, it was social media and the rise of the internet.
But what about today? Well, nobody can make any firm predictions, but the early indication is that CBD is a massive growth industry (CBD – Cannabidiol).
This is an affiliate contributed post. That means that Paul did not write the entire post.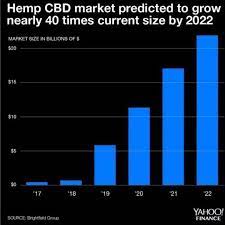 Why Is CBD So Successful?
There are several factors currently working in CBD's favor. 
First, legalization and the opening up of the supply chain is making it easier than ever before to distribute the substance. CBD is not psychoactive, which means that it is legal in most jurisdictions (check it out on the place where you live).
Second, CBD appears to have real health benefits for people who take it. Scientists believe that it facilitates the release of the bliss molecule anandamide, making people feel better.
CBD also has the benefit of being easily distributed. It is a relatively stable compound, meaning that companies can simply send it via post and it will still arrive in consumers' hands in good condition.
Lastly, consumers are becoming tired of conventional medicine that doesn't deal with the root causes of their conditions. They want to go beyond merely masking symptoms and go deeper.
"CBD will change culture. People are less interested in drinking in bars, getting really drunk, feeling shit the next day, letting their body down, having issues with their body because of that. The shift is happening: more people are interested in eating healthier, living healthier, and this is part of that". (Source: theguardian.com)
How To Get In On The Action
Given that the CBD market is set to explode, how can you get in on the action? 
Well, there are several ways to do it.
The most obvious is to start your own consumer-facing retail brand. You can start by exploring some of the brands that are already out there and see how they are appealing to customers. 
Different brands take different approaches. Some emphasize quality and purity while others focus more on flavor or sourcing.
If that doesn't interest you, you can go into production. Here, you buy raw materials from growers and then transform them into wholesale products you can then sell onto brands.
Margins in this sector tend to be quite high, and volumes are growing all the time. Profits, therefore, are likely to increase substantially over the long run.
You can also explore getting into the growing support industry that is forming around the CBD market. For instance, you could form a cannabis collection agency to help firms collect on late payments. You might also offer CBD-specific marketing – a service that some agencies are offering already.
"As a physician, I recommend nutritious hemp seeds and oil to anyone interested in maintaining a healthy diet. Everyone will benefit when American farmers can grow this amazing crop once again". (Source: Dr. Weil)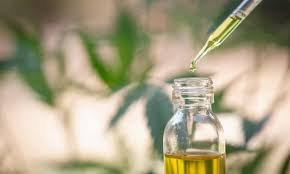 Wrapping Up
CBD has all the hallmarks of an industry on the verge of spectacular growth. It is a product that directly changes how people feel, positively impacting their emotional state. 
For that reason, CBD could become the new coffee. What's more, it appears to be safe, meaning that there probably won't be any public health pushback against it, as we have seen for many other substances.
In fact, it could be the key ingredient in stemming the tide of depression and anxiety sweeping much of the developed world at present. 
Getting in early will help you secure your position, so don't delay. Work out how you can add value and then go for it. Also, make sure that CBD is allowed or legal in the place where you live.
How I Make Money Online?
---
"Success is a learnable skill. You can learn to succeed at anything." — T. Harv Eker
I strongly believe having your own blog and doing affiliate marketing is the best way to make money online. Also, you can learn about how to drive free traffic to your site without spending any money.
The Greatest gift that extraordinarily successful people have over the average person is their ability to get themselves to TAKE ACTION! – Tony Robbins
I have revealed in more detail the method which helped me to become a full-time Affiliate Marketer and how YOU too can do it in my FREE Guide.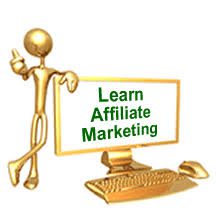 I want to share what I found so you can build the online business of your dreams too!
"Affiliate Marketing has made Businesses Millions & Ordinary People Millionaires." – Bo Bennett
If you are interested in learning Affiliate Marketing…
Are You Serious About Making Money Online?
Turn Your Interest Into Income And Passion Into Profits!
If You Are Tired Of Scams & Products That Under-Delivers. My Free Guide Will Be A Greater Help. I Know This Because The Same Process Helped Me To Become My Own Boss. By Clicking The Above Button You Can Get My Free Guide.
Need help with anything I discussed here on The CBD Market Is Going To Explode. Here's How To Get On The Bandwagon?
Not to worry, I am here to help you, please feel free to contact me at paul@beyourownbossbyblogging.com or leave your comment here and I will be happy to help you.
Your Friend,