Marketing is simple, isn't it? Anyone can do it after all, and the only thing that you have to do is get the word out so that you can entice people to buy your product. This isn't the case at all.
In fact, there's a lot going on underneath the hood. If you're doing your own marketing then you need to make sure that you know what mistakes you are making.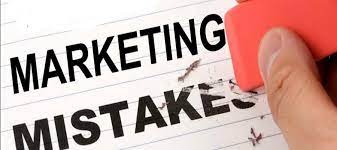 This is an affiliate contributed post. That means that Paul did not write the entire post.
Offering Too Many Discounts
You may think that offering your customers a discount is the best way for you to keep them happy. You may also think that giving out freebies is the best way for you to get people through the door as well.
This may be true in some cases, but you have to remember that discounts can blow up in your face. New businesses make the mistake of offering huge discounts at launch when they have stagnating sales.
The problem with this is that it can have serious long-term effects. Giving discounts too early or even too casually can turn on you because they weaken and devalue your brand. They also put the focus on price as opposed to value.
Ignoring Your Customers
If you have a prospective customer then you may feel the need to offer the best service or product. You may also feel as though you are in constant communication as well. You may not be able to stop thinking about them and you may also try and make them feel loved and appreciated.
This is great, but at the end of the day, you have to make sure that you do not forget about your existing customers. You need to make sure that you lookout for the people who are actually buying your product as opposed to the people who you're trying to get through the door.
Profit in business comes from repeat customers; customers that boast about your product and service, and that bring friends with them. – W. Edwards Deming
New customers are up to ten times more expensive to acquire, so make sure that you're not always overlooking the customers you have now in favor of finding new ones.
Abusing Influence
If you abuse your influence then this will work against you. Psychologists have found time and time again that if a product is scarce then people want it more. If you keep using this method, then eventually your customers won't believe you and they may even think that your brand is misleading.
Use your marketing principles sparingly and make sure that you don't focus on them over traditional marketing methods. If you want to make sure that you are hiring a good marketing agency, then it could be a good idea for you to hire Unruly Agency. You can find out more here about them.
No USP (Unique Selling Point)
If you are in a rush to get your product out there and in front of the general public then you may feel the need to gloss over some of the minor details. You may think that your product is so great that surely people will be flocking in their thousands.
The main thing that you have to remember is that this rarely happens. You have to make sure that you show your customers why your product is great so that you can get them hooked. You also need to show them why your product is different, which is your unique selling point.
You have to position yourself well within the industry and you also need to have a great elevator pitch as well. If you skip this step then you may have no idea about who you really are or even who your ideal customer is.
When it comes to the global market, you won't just be competing against other businesses in your town, you will be competing against the rest of the country.
If you want to create a unique selling point, then you have to think about your ideal customer. Who are they, what do they need and how are you able to fulfill their needs? All bias aside, why should they choose you over your competition? Is it price? What is motivating them?
If you can really let your brand messaging shine through, then this will really help you in the long run and you may even find that you are able to rocket your sales as a result.
So there are many things that you can do to try and take your business to that next level and if you follow this guide then you'll soon find that it's more than possible for you to stand out from the crowd without putting your business at risk.
I hope you got some helpful insights from this post. I wish you all the best!
How I Make Money Online?
---
"Success is a learnable skill. You can learn to succeed at anything." — T. Harv Eker
I strongly believe having your own blog and doing affiliate marketing is the best way to make money online. Also, you can learn about how to drive free traffic to your site without spending any money.
The Greatest gift that extraordinarily successful people have over the average person is their ability to get themselves to TAKE ACTION! – Tony Robbins
I have revealed in more detail about the method which helped me to become a full-time Affiliate Marketer and how YOU too can do it in my FREE Guide.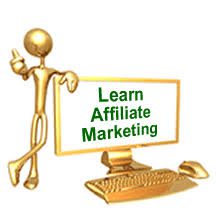 I want to share what I found so you can build the online business of your dreams too!
"Affiliate Marketing has made Businesses Millions & Ordinary People Millionaires." – Bo Bennett
If you are interested in learning Affiliate Marketing…
Are You Serious About Making Money Online?
Turn Your Interest Into Income And Passion Into Profits!
If You Are Tired Of Scams & Products That Under-Delivers. My Free Guide Will Be A Greater Help. I Know This Because The Same Process Helped Me To Become My Own Boss. By Clicking The Above Button You Can Get My Free Guide.
Need help with anything I discussed here on Marketing Mistakes You Have No Idea You're Making?
Not to worry, I am here to help you, please feel free to contact me at paul@beyourownbossbyblogging.com or leave your comment here and I will be happy to help you.
Your Friend,