Once you've got a taste for earning money from your blog, there are loads of avenues that you should explore to take your website to the next level.
Having a small trickle of advertising revenue and affiliate links coming in can be nice. However, there are a few, surefire ways that you can make some serious money online by just upping your game and treating it like a business.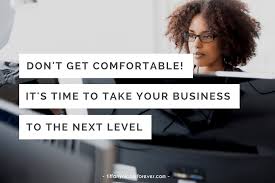 This is an affiliate contributed post. That means that Paul did not write the entire post.
Key Performance Indicators
---
"The use of KPIs is meant to improve and transform the organizational performance." – Pearl Zhu
Every business needs targets. Key performance indicators or KPIs are used across a whole range of business areas. Setting yourself goals on a number of key metrics will give you something to strive for.
This may mean implementing growth targets. Increasing the following that your blog has will mean that you know that all of those subscribers or followers will get a notification whenever you share a new post. 
You could set engagement targets. If you hope to see a certain level of interaction from visitors each day, this can help you to grow your website further.
The number of daily visitors, page views, and the average number of pages visited are all areas that you might want to target. You need to be aiming to gradually increase these numbers, so set your targets in a manner that allows for growth over time.
While setting targets use the SMART method… 
Make sure all of your targets are specific, measurable, achievable, realistic, and time-bound.
"Selecting the right measure and measuring things right are both art and science. And KPIs influence management behavior as well as business culture." –  Pearl Zhu

Meeting Your Targets
---
Growing that number will take effort from you. Your posts will need to include a call to arms so that people can follow you.
Your content needs to be consistently helpful or entertaining within its niche. Incentivize your new followers by offering them something extra, for example, additional content that is not available on your site. 
Engaging with your visitors by replying to comments might encourage new visitors to add their views. If they know that you are reading, then they will feel as though they are really taking part. Try and look at growing your community. 
When you read a post and at the end of the post, you don't see any comments or interaction what do you think? To be honest, when I am new to this making money online, I used to think no one reads that post lol.
On the other hand, when I see the interaction, I think a lot of people are reading the post. Comments bring more liveliness and add more value to the post. Also, Search Engines consider the comments as your content (Do you know that?)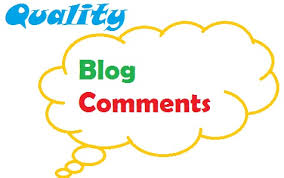 The quality and quantity of your post will attract new visitors. If each new post attracts a few new people to your page as well as a bunch of returning visitors, you will get a slow growth on a post-by-post basis. Therefore, try to post daily to keep increasing your readership.
Remember, content is king!
 
Taking It Further
---
The more involved you get, the more likely you are to need to increase your bandwidth. You may want to start paying for SEO services or even get some desktop support. Your blogging business is a genuine IT concern and should be treated as one.
Many people fail in their blogging business because they don't treat it as a business. 
Utilizing All Of The Tools Available
---
Use Google Analytics. Make sure you know what keywords are working for you. Try and understand the best time of the day to get the biggest surges in visitors.
Dropping your post at the wrong time, and it might sink like a brick. Create a posting schedule based on the data that you find from analyzing previous posts. Create your content in advance and schedule it to automatically get posted and shared across social media at the times that get you the best results.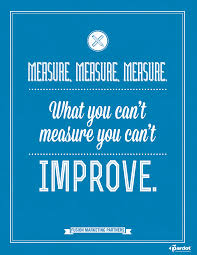 I hope the above information provided some helpful insights to take your blogging business to the next level.
What I Recommend?
---
I strongly believe having your own blog and doing affiliate marketing is the best way to make money online. Also, you can learn about how to drive free traffic to your site without spending any money.
The Greatest gift that extraordinarily successful people have over the average person is their ability to get themselves to TAKE ACTION! – Tony Robbins
I have revealed in more detail about the method which helped me to become a full-time Affiliate Marketer and how YOU too can do it in my FREE Guide.
I want to share what I found so you can build the online business of your dreams too!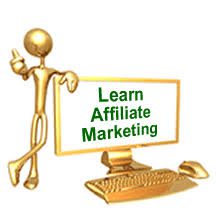 "Affiliate Marketing has made Businesses Millions & Ordinary People Millionaires." – Bo Bennett
If you are interested in learning Affiliate Marketing…
Need help with anything I discussed here on Taking Your Blogging Business To The Next Level?
Not to worry, I am here to help you, please feel free to contact me at paul@beyourownbossbyblogging.com or leave your comment here and I will be happy to help you.
Your Friend,