If you are interested in tapping into the world of investing, you are not alone. Thanks to the advent of accessible trading platforms, the number of retail investors has risen constantly over the past two years. And, today, they represent over 45% of the total number of investors.
However, understanding the lingo and getting started is not always easy, especially if you are not an expert. Additionally, while investing can make your money work harder for you and boost your finances, it always comes with a risk of monetary losses.
That is why it is important to know how to get started, minimize the risk, and maximize your capital gains. Start here!
This is an affiliate contributed post. That means that Paul did not write the entire post.
Choose Your Trading Platform Wisely
While there are many trending platforms out there, not all of them are created equal.
For example, platforms like Robinhood are user-friendly and a great option for beginners, but their functionalities might be limited. On the opposite end of the scale is Metatrader 4, which is one of the most powerful trading platforms out there, and it is particularly suitable for experienced traders.
But even more importantly, it is crucial to find a platform that is secure. While most of the apps and websites out there today are vetted and protect their users, scams exist, and you should do all you can to protect your money and identity.
That is why you should read all terms and conditions, understand what to expect, and check out online ratings and reviews.
Understand Your Level of Risk
When you get started with your investing project, it is important to be clear on your risk tolerance. While this is not always easy to determine, it can significantly impact your overall investing strategy and results.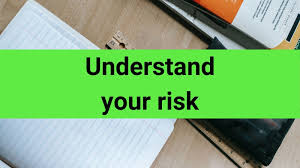 While speaking to a professional is the best way to understand how well you tolerate investing risk, you should consider what your capital is and whether you are investing to boost your savings or achieve high yields.
Diversify Your Portfolio
Diversifying your portfolio is the number one strategy to use to maximize capital gains and minimize the risk of significant losses.
If you are looking to diversify your portfolio, you might consider splitting your invested capital into multiple channels and investing options, including mutual funds, ETFs, and stocks – but you should also consider cryptocurrencies, NFTs, artworks, and commodities.
Work With a Professional
Whether you are an expert investor or not, you should always consider working with a broker or professional. Indeed, the world of investing has become incredibly layered and, for inexperienced investors, it can seem complex and difficult to navigate.
When working with a professional you will be able to pinpoint the best investing strategy for your needs.
Start Small and Never Stop Learning!
Whether you are looking to invest some of your small business earnings or you have plenty of resources to invest in, you should always start small. During the process, you can learn the ins and outs of investing and find a strategy that works better for your financial goals.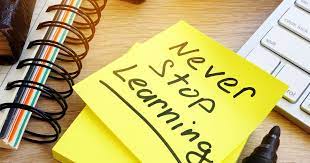 Just make sure to only invest what you are comfortable losing – especially if you have opted for a high-yield, high-risk strategy.
How I Make Money Online?
---
"Success is a learnable skill. You can learn to succeed at anything." — T. Harv Eker
I strongly believe having your own blog and doing affiliate marketing is the best way to make money online. Also, you can learn about how to drive free traffic to your site without spending any money.
The Greatest gift that extraordinarily successful people have over the average person is their ability to get themselves to TAKE ACTION! – Tony Robbins
I have revealed in more detail the method which helped me to become a full-time Affiliate Marketer and how YOU too can do it in my FREE Guide.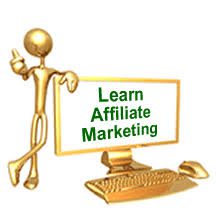 I want to share what I found so you can build the online business of your dreams too!
"Affiliate Marketing has made Businesses Millions & Ordinary People Millionaires." – Bo Bennett
If you are interested in learning Affiliate Marketing…
Are You Serious About Making Money Online?
Turn Your Interest Into Income And Passion Into Profits!
If You Are Tired Of Scams & Products That Under-Delivers. My Free Guide Will Be A Greater Help. I Know This Because The Same Process Helped Me To Become My Own Boss. By Clicking The Above Button You Can Get My Free Guide.
Need help with anything I discussed here on Start Trading Today: 5 Tips for the First-Time Investor?
Not to worry, I am here to help you, please feel free to contact me at paul@beyourownbossbyblogging.com or leave your comment here and I will be happy to help you.
Your Friend,