If It is no secret that a successful home business takes hard work, dedication, and perseverance. However, there are a few key things you can do to help maintain and grow your home business.
This is an affiliate contributed post. That means that Paul did not write the entire post.
Here are 8 ways to keep your home business thriving:
1. Keep Your Marketing Efforts Consistent
One of the most important aspects of maintaining and growing your home business is to keep your marketing efforts consistent.
This means having a solid marketing plan in place and sticking to it. Make sure you are regularly promoting your business through various channels such as social media, email marketing, and online advertising.
2. Stay Organized and Efficient
Another key to success is staying organized and efficient with your time. Having a clear plan of action and goals for your business will help you stay on track and avoid wasting time. Make sure to delegate tasks and create a schedule that you can stick to.
3. Keep Your Customers Happy
Customer satisfaction should always be a top priority. Make sure you are providing quality products or services and delivering on your promises. Keeping your customers happy will help ensure they continue to do business with you and recommend you to others.
4. Innovate and Improve
In order to maintain a successful home business, it is important to constantly innovate and improve. This means staying up-to-date with industry trends and finding new ways to improve your products or services.
Always be looking for ways to better serve your customers and grow your business. Keep an eye on your social media statistics to see where you can improve.
5. Be Flexible
Another important aspect of running a successful home business is being flexible. Things will inevitably change and you need to be able to adapt to the situation. Whether it's a change in your market or a new product launch, being flexible will help you maintain a successful business.
6. Stay Positive
Having a positive attitude is essential for any business owner, but especially for those running a home business. things will not always go your way, but it's important to stay positive and focused on your goals. Remember that every challenge is an opportunity to learn and grow.
7. Have Patience
It's important to have patience when running a home business. Success takes time and you need to be willing to put in the hard work. Don't expect things to happen overnight and don't get discouraged if you have a slow start. With patience and perseverance, you will eventually reach your goals.
8. Take Care Of Your Health
To be successful in business, you need to take care of your health. This means getting enough sleep, eating a balanced diet, and exercising regularly. Taking care of your health will help you have the energy and focus you need to run a successful business.
There You Have It
By following these tips, you can maintain and grow a successful home business. Just remember to always keep your customers happy, stay organized and efficient, and be flexible. And most importantly, don't give up!
How I Make Money Online?
---
"Success is a learnable skill. You can learn to succeed at anything." — T. Harv Eker
I strongly believe having your own blog and doing affiliate marketing is the best way to make money online. Also, you can learn about how to drive free traffic to your site without spending any money.
The Greatest gift that extraordinarily successful people have over the average person is their ability to get themselves to TAKE ACTION! – Tony Robbins
I have revealed in more detail the method which helped me to become a full-time Affiliate Marketer and how YOU too can do it in my FREE Guide.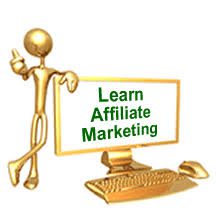 I want to share what I found so you can build the online business of your dreams too!
"Affiliate Marketing has made Businesses Millions & Ordinary People Millionaires." – Bo Bennett
If you are interested in learning Affiliate Marketing…
Are You Serious About Making Money Online?
Turn Your Interest Into Income And Passion Into Profits!
If You Are Tired Of Scams & Products That Under-Delivers. My Free Guide Will Be A Greater Help. I Know This Because The Same Process Helped Me To Become My Own Boss. By Clicking The Above Button You Can Get My Free Guide.
Need help with anything I discussed here on 8 Ways To Maintain And Grow Your Home Business?
Not to worry, I am here to help you, please feel free to contact me at paul@beyourownbossbyblogging.com or leave your comment here and I will be happy to help you.
Your Friend,