Running a blog is hard enough. You have to analyze SEO, write posts, gather media, schedule posts, and promote them. With all that work, you don't want to worry about the speed of your blog.
But you should, because the speed of your blog now directly affects your SERPs. Additionally, mobile responsiveness is also included as a significant factor in ranking.
But optimizing a blog can be tedious, and for many, the technical aspects can be a little daunting. But once you have learned the basics, you will find that it is actually relatively simple. All you need is a little patience and determination.
When you have learned about blog optimization, you will have a well-oiled site that is quicker, more manageable, and potentially better raking.
This is an affiliate contributed post. That means that Paul did not write the entire post.
Learn About Cache Management
You may be asking yourself, what is a browser cache, or what is a blog cache? Browser and blog caches operate independently, but they are basically the same thing. They store specific files for quick recall later on. But too much will slow a blog.

Therefore, managing a cache is essential to blogging performance, and you can set limits on how much is stored. Setting cache limits means that it will never get too large. W3 Total Cache is the most popular choice for WordPress sites.
Consider The Blog's Theme
There are many themes out there to choose from. Many of them incorporate fancy graphics and dynamic features. However, advanced code like this can be resource hungry and requires extra code and media.
This will slow down the loading speed of your site. So unless it's essential, try to choose a basic theme. The Brutalist design style is currently trending among web developers as it minimizes the use of extra features and focuses on the UX value.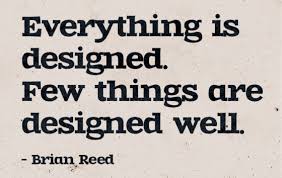 Correctly Optimize Media
One of the most significant factors in determining a site's speed is the loading of media. Unfortunately, many people don't realize the essential blogging importance of correctly optimized media.
Compression is the primary method, but appropriate resizing is also a factor. You should always compress images and videos as these can be very large. Using free tools like GIMP, you can reduce an image file size from 5Mb to 20Kb with minimal loss of quality.
Move To A Faster Server
Being hosted by a poor server will cause havoc on your blog. And there are more than you might think. For example, when choosing a hosting provider, you should check the server information when selecting a package.
The lower tier packages are usually reserved for poor servers with old technology. Modern websites should be hosted by up-to-date PHP servers with solid-state drives and unlimited bandwidth. Your current host should include easy-to-use tools for site migration.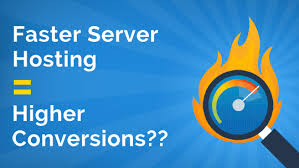 Minify Harmful Code
As your blog grows, you will undoubtedly add plugins that bring new features. Unfortunately, these features often add more code to your site, and extraneous or poorly optimized code will gradually decrease the speed of your site.
Luckily, you don't need to be a programmer to modify code. There are many excellent code plugins for WordPress, such as AutoOptimize, that will minify JAVA and HTML code in your site that isn't needed. You can check code performance using Google PageSpeed Insights.
I hope you got some helpful insights from this post. I wish you all the best!
How I Make Money Online?
---
"Success is a learnable skill. You can learn to succeed at anything." — T. Harv Eker
I strongly believe having your own blog and doing affiliate marketing is the best way to make money online. Also, you can learn about how to drive free traffic to your site without spending any money.
The Greatest gift that extraordinarily successful people have over the average person is their ability to get themselves to TAKE ACTION! – Tony Robbins
I have revealed in more detail about the method which helped me to become a full-time Affiliate Marketer and how YOU too can do it in my FREE Guide.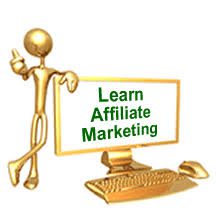 I want to share what I found so you can build the online business of your dreams too!
"Affiliate Marketing has made Businesses Millions & Ordinary People Millionaires." – Bo Bennett
If you are interested in learning Affiliate Marketing…
Are You Serious About Making Money Online?
Turn Your Interest Into Income And Passion Into Profits!
If You Are Tired Of Scams & Products That Under-Delivers. My Free Guide Will Be A Greater Help. I Know This Because The Same Process Helped Me To Become My Own Boss. By Clicking The Above Button You Can Get My Free Guide.
Need help with anything I discussed here on 5 Tips for Optimizing Your WordPress Blog?
Not to worry, I am here to help you, please feel free to contact me at paul@beyourownbossbyblogging.com or leave your comment here and I will be happy to help you.
Your Friend,