Nowadays your blog speed plays a very important role in SEO and user experience.
There is pretty much nothing worse than spending so much time making your blog look stunning, loaded with great content and slick images – only to find it just won't load fast enough anymore.
How do you have all of the fantastic content you want, without any of the drawbacks to the load speed?
If you are not sure about your blog speed not to worry I am here to help you. If you are not aware of your blog speed you need to find out your blog loading speed first.
There are many tools in which you can check your blog speed and the one I use is pingdom. Its a free website speed test tool. It is always advisable to keep your blog loading speed in less than two seconds. If its less than one second that will be great.
If you want to improve your blog speed here are some actionable tips to get your blog whippet-fast. This is an affiliate contributed post. That means that Paul did not write the entire post.
Why is Page Loading Speed Important?
Well, imagine the frustration of your readers, and your blog just takes it's sweet time to appear on the screen. You're likely to find an increase in traffic and retained readers if your load speed works well. More so on mobile.
Search engines, in this example we will use Google, is very keen on the user having a great experience so this will give you an alert if your load speed isn't what they'd like. You should also be sure that it's simply not your own internet connection holding you back from seeing the bigger picture. Check out some broadband only deals to see if you could have a faster connection yourself too!
Also many SEO experts are strongly believing that your blog speed plays a vital role in your Google rankings as well. So we cannot neglect it and we need to pay close attention and take measures to improve our blog speed.
Plugins
Too many plugins can cause slower page load times and deter users from coming back to your site.
Plugins can be super heavy, and may cause your website to start eating through your server resources – and that will slow your blog down.
Although they do add a lot of brilliant functionality, you should try not to have too many on one page (in most cases it's the landing page/home). So go through your plugins – what do you actually need? The fewer plugins you have – the better.
So try to reduce the number of plugins you use.
Hosting
If you are a newer blogger or a blogger on a budget, then the chances are cheap hosting looks pretty darn good. The only issue is you usually get what you pay for, and if you aren't sure what you need, you might be getting less than ideal hosting. Use a tool like Pickuphost to test the speed of your current host against others.
Optimise
Your photos are one of the places that eat up space and obliterate load speed. When I compressed all my images I noticed a good improvement on my blog speed.
You can use a plugin (if you really want to!) called Smush – which will compress your images in 'bulk', which is around 50 at a time for the free version. Or you may opt for Kraken.io which reduces the size without losing the quality of the picture.
Minify Your Codes
Images are heavy, but so is code. HTML, CSS and Javascript are going to contribute in a big way to the size of your website. A quick fix is to minify them.
Minifying is permanently removing all of the unnecessary characters in the code. Things like white spaces, extra line and even comment. For this, you can use Minify Code to do it manually, or (more popularly) W3 Total Cache, which has a lot of options to minify everything.
Final Thoughts
It doesn't take long to whip your blog into shape, an afternoon, a nice cup of tea (or coffee) and blog admin can be relaxing and improve the performance of your site significantly.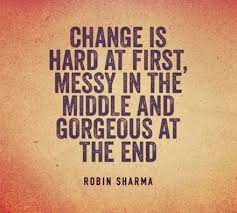 I believe you would have realized the importance of making your blog fast. Making Your Blog Faster With These Actionable Tips is going to make big difference for your blog. Wishing you great success!
What I Recommend To Make Money Online? 
---
In order to attain online success and build a long-lasting career, you need to have your own blog.
When it comes to building an online business, you will get a lot of doubts and you need great support and guidance. Before you earn online you need to learn about "how to make money online by having a blog first".
I will recommend the method which helped me to become a full-time blogger working from home.
I would like to introduce you to my FREE GUIDE "A Beginners Guide To Making Money Online – Be Your Own Boss!". Anyone can build an online business from home by using my FREE make money online Guide, because it shows you how to turn your interest into income.
This is the method which helped me to escape from being an Employee and turned me into an  Entrepreneur. 
I want to share what I found so you can build the online business of your dreams too!
If you are interested in learning about Blogging…
I will teach and help you to be your own boss by blogging
Need help with anything I discussed here on Making Your Blog Faster With These Actionable Tips?
Not to worry I am here to help you, please feel free to contact me at paul@beyourownbossbyblogging.com or leave your comment here and I will be happy to help you.
Your Friend,
Paul