Welcome to my post "Issues That Clog And Slow Your Blogging Hours".
No matter how advanced we become as a society, we will always remain prone to making mistakes. It's everywhere in our technology, food, media and in ourselves.
As you know "To Err is Human".
However, we hope that we will continually learn from our mistakes and lower the possibility of making them again in the future. But at some point, it's not out of the world to believe we will.
Technology is perhaps a daily reminder of this because for no apparent reason, blogging can become slow and arduous. One day you might wake up and try to access your email but to no avail.
The email server might reject your password, it might cross your IP address with another, it could log you in but not load up the Inbox.
All manner of things can slow down your day and if you're blogging to a schedule and need to release content before the afternoon arrives, early morning blogging issues is not going to help your stress levels.
This is an affiliate contributed post. That means that Paul did not write the entire post.
Lack Of Comments
---
When you don't see your readers leaving comments, it can be quite disheartening.
You know that you have the numbers if you have around 200 – 1000 visitors. In this many people, you should be liable to receive at least one comment or so.
However, it's not that your readers don't want to leave comments it's just that you're not incentivizing them.
What draws people to make comments is the fact that you offer them something in return. This could be something like a prize for the best comment that answers a question you pose to the readers in the content. It might also be answers to a quiz.
Answering back to comments and replying to your fans also helps to create a community that feels connected to their blogger.
When you visit a blog post and see there are not even one comment on the blog post, what do you think?
On the other hand, you see a blog post with a lot of comments. You see, a lot of engagement. Which one will give you a good impression? Obviously the post with comments.
Don't be afraid to ask your visitors to leave a comment.
Are you struggling to get comments for your blog posts?
Not to worry, watch the short video below (just 2.16 minutes only) in which Legend Neil Patel shares you the 3 Easy Ways to Get More Blog Comments, Build Engagement and Boost Traffic to Your Website.
Bugs And Errors
---
Many bloggers use websites like WordPress, Wix, SquareSpace and more hosting sites for their blog. However, they also use various other software for video editing, storing data, affiliate marketing and more.
At any time if an error or bug occurs in these tools, your blogging day will be filled with little to no progress.
That's why it's important to use a managed IT service such as that provided by a company like myIT.com. They have close monitoring of your server, firewall and cloud storage so they can identify errors quickly and rectify them.
It could be that a patch update has an incorrect line of code which causes an application to not open. Managed IT experts read code like the back of their hand, so they can fix any problem regardless of what brand or program it is.
Overstressing Over Content

 
---
Sometimes you just have to get content out there to keep your readership happy and coming back. It's not to say you shouldn't focus on making great content, but making things absolutely perfect before you post is a habit that all new bloggers have. Learn to not take yourself so seriously and stick to a schedule.
The most frantic issues that cause our blogging days to clog is software related. Errors and bugs that prevent us from using our online tools should be combated with a team ready to fix them.
I hope this post gave you helpful insights and solutions on how to overcome Issues That Clog And Slow Your Blogging Hours.
What I Recommend?
---
I strongly believe having your own website and doing affiliate marketing is the best way to make money online. Also, you can learn about how to drive free traffic to your site without spending any money.
The Greatest gift that extraordinarily successful people have over the average person is their ability to get themselves to TAKE ACTION! – Tony Robbins
I have revealed in more detail about the method which helped me to become a full-time Affiliate Marketer and how YOU too can do it in my FREE Guide.
I want to share what I found so you can build the online business of your dreams too!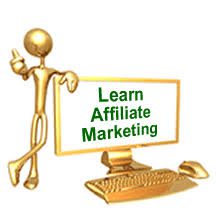 "Affiliate Marketing has made Businesses Millions & Ordinary People Millionaires." – Bo Bennett
If you are interested in learning Affiliate Marketing…
Need help with anything I discussed here on Issues That Clog And Slow Your Blogging Hours?
Not to worry, I am here to help you, please feel free to contact me at paul@beyourownbossbyblogging.com or leave your comment here and I will be happy to help you.
Your Friend,