Welcome to my post "Is Affiliate Marketing Hard?".
Often people ask me the question, Is Affiliate Marketing Hard? I am going to answer this question in this post.
Before we dive into the post I would like to introduce you to my FREE GUIDE "A Beginners Guide To Making Money Online – Be Your Own Boss!".
Anyone can build an online business from home by using my FREE make money online Guide, because it shows you how to turn your Passion into Profits.
A Little About Paul
---
Since 2008 I tried to make money online. I tried many make money online programs and products. And failed several times.
Finally, in September 2016, I found a genuine method to make money online as a result since December 2017, I am a Full-Time Affiliate Marketer and Blogger Working from Home.
What Is Affiliate Marketing?
---
Wikipedia – Affiliate marketing is a type of performance-based marketing in which a business rewards one or more affiliates for each visitor or customer brought by the affiliate's own marketing efforts.
To make it simple…
Affiliate marketing is a business model in which you promote the products you like and earn a commission when sales are made using your special link.
You don't need to handle the inventory, package, customer service, billing, etc. All you are going to do is refer people to the product or program you like.
What Are The benefits Of Affiliate Marketing?
---
"Affiliate Marketing has made Businesses Millions & Ordinary People Millionaires." – Bo Bennett
You can start your Affiliate marketing business with low investment.
Affiliate Marketing can be learned by anyone its not a rocket science. All you need is interest and determination.
You can learn at your own pace.
You can work at your convenient time.
You can work from anywhere all you need is a laptop or mobile with an internet connection.
With Affiliate marketing you won't have the headache and pressure which you will have with all other business.
You are your own boss.
Your market is global.
Unlimited potential.
The list goes on…
Is Affiliate Marketing Hard?
---
No, it's not. Period.
What do you mean by HARD? What normally people refer hard here is…
Do I need to learn things?
Do I need to write a lot?
Do I need to refer people?
Do I need to wait to see results?
Answer to all the above question is YES!
Here is the good news…
It's not harder than your schooling or your day job.
What ever we do we learned it from someone. Continuous learning is the key to success and survival.
We learned how to eat, how to walk, how to talk, how to write, how to ride a bicycle, etc.
When it comes to online business many people think they can do it on their own or they will learn it on their own. At the end of the day, 99% fail.
It is almost impossible to succeed with Affiliate Marketing without proper training, guidance, support, tools, etc.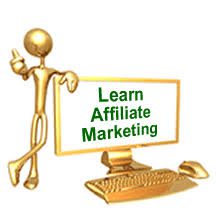 Why we need to be afraid of writing.
When I said to my mentor, English is not my first language, I am not good at writing and it will contain grammar error, etc.
He replied don't worry about that… Communication is all about conveying your message as best as you can.
He also said he used to get emails people writing they don't know to write. But the email itself will have 500+ words lol.
Often people are afraid about referring people but without their knowledge they always refer people to products and programs.
How many times you referred a hotel to someone saying the food is good in that hotel.
How many times you recommended a movie saying it a nice movie.
Did you receive any commission from the hotel owner or the theater owner for referring people?
With Affiliate Marketing you are going to do the same but you will earn a commission. That's the difference!
Yes, Affiliate Marketing is not a get-rich-quick program. It will take time, effort, work, continuous learning, and patience to succeed.
The time period purely depends on your niche and the time you invest in on your affiliate marketing business.
Thanks for reading my post!
If you are interested to learn about making money online from scratch and want to become a BLOGGER I can help you.
"The Great End Of Life Is Not Knowledge But Action" – Thomas Henry Huxley
Action is what unites every great success and action is what produces results. Take Action!
What I Recommend? 
---
I do know that you are looking to make money online opportunities.
If you are interested in building your long-lasting and passive income generating online business I can help you.
"If You Don't Build Your Dream Someone Will Hire You To Help Build Theirs." Tony Gaskins
Now the ball is in your court my friend, You're at the point of decision. You can either continue down the path of least resistance, the path you have already been traveling, or you can choose the road less traveled.
The path of least resistance will probably result in you getting the same outcomes you've always received.
But if you want something different to happen, if you want to change the direction of your Finances and be your own boss you're going to have to do something different.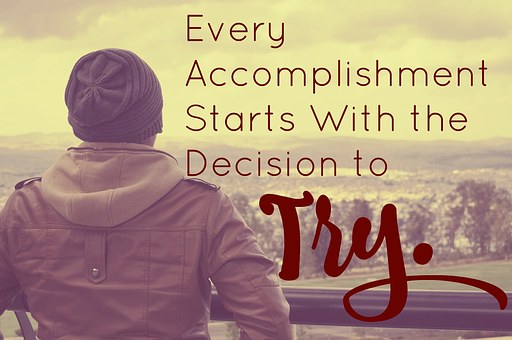 Make a new choice, and pursue your new outcome. This Method is the secret behind quitting my day job and becoming a full-time blogger.
Based on my experience in order to earn money online, the basic thing you need to have is a website (Your Own Website) and one of the best ways to earn money online is by doing Affiliate marketing.
I have revealed in more detail about the method which helped me to become a full-time Affiliate Marketer and how YOU too can do it in my FREE Guide.
I want to share what I found so you can build the online business of your dreams too!
"Affiliate Marketing has made Businesses Millions & Ordinary People Millionaires." – Bo Bennett
If you are interested in learning Affiliate Marketing…
Need help with anything I discussed here on Is Affiliate Marketing Hard? – Sharing My Own Experience.
Not to worry I am here to help you, please feel free to contact me at paul@beyourownbossbyblogging.com or leave your comment here and I will be happy to help you.
Your Friend,