In this post "How To Take Your Blog To The Next Level" you are going to get new insights on how to take your blog to the next level with the help of five important options I am going to discuss in this post. When you first start out in the world of blogging, you may not be thinking about anything other than what to write about and how to get people to read it. And to be honest, that's the best way to do it.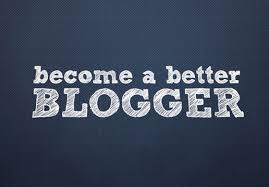 Many of us are afraid of writing and often my friends say the excuse "I don't want to be a blogger because I can't write and it's a tuff job" but trust me that's not the case.
If you love what you're writing about, and you really care about helping people with your content, then you're on to a winner from the start. Don't write to earn money! Of course yes, money is important, but helping people is the main thing and making money is the by-product.
You won't have to worry too much about productivity or staying motivated, because it will just be ingrained in you from the start. However, you may get to the point where you want to grow. When the traction you're getting is good, it can be exciting. But you may also need to take things to the next level. This is an affiliate contributed post. That means that Paul did not write the entire post.
So here are five options to help you do just that. 
Get Professional Branding
---
"Products are Made in the Factory, But Brands are Created in the Mind" – Walter Landor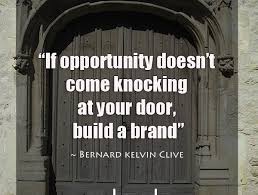 The first thing that you may want to do is work on some professional branding. If you just picked out a basic template from the start, then you may need some more work to get it to look how you want to. And it's only natural that you're going to want to do a form of rebranding when you want to get serious.
The best part is, this can be super exciting and feel like the start of something special. And when you work with the right person, you're going to get some killer branding options too.
Add Affiliate Links
---
"Affiliate Marketing has made Businesses Millions & Ordinary People Millionaires." – Bo Bennett
The next thing to do is to add in some affiliate links. One of the coolest ways to make some money on your blog is to start affiliate marketing. But when you're new and you've never dealt with this before, then you can worry that you have absolutely no idea what you're doing. So to counteract that, have a read up on what to do. Then start to find companies that you think are going to be great for your business to promote.
Start Advertising
---
To support that, you may also want to start displaying ads on site too. But again, you can do this tastefully. Look into the different advertising companies that you can work with and see what kind of content they will ask you to promote so that you're happy with what appears on your site.
Sell Products
---
Next, you could also look to launch your own product range. This could be anything from customized tote bags to brand specific products. So think about where you want to launch a range with your name on, or create something like a beauty product or clothing range instead.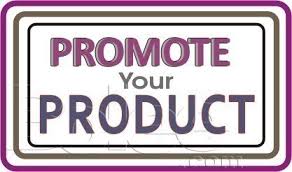 I do have friends who are earning $1000+ to $6000+ every month and I do follow some great internet marketers, one thing they have in common… It's "Own Product" they make more money from their own product.
Add More Mediums
---
Another really great idea to help you to get to the next level is to think about what else you can offer to your audience. So right now, you have your blog. But maybe they want more! Do they want to see your vlogging on YouTube or going live on Facebook?
You could just ask to find out, or you could experiment with different options to see what you might feel comfortable. It can seem hard to be present on so many platforms, but if you really want to grow and push yourself professionally too, this is a great idea.
Final Thoughts 
---
By focusing and implementing the above five tips on your side, you'll be rocking and reaching to the new heights!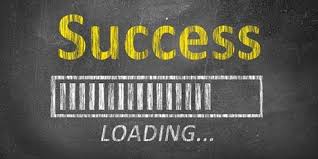 I hope this post "How To Take Your Blog To The Next Level" gave you some useful insights. By using and focusing on the above five things you can monetize and take your blog to the next level and you can stay ahead of your competition too. Wishing you all the very best on your online business. Do remember…
The road to success is always under construction. – Lily Tomlin
If you are interested in building your online career and want to earn money online, below details will help you.
Endless Opportunity. Zero Risk.
---
Want to know why Wealthy Affiliate is the most trusted and respected affiliate marketing platform in the world? Find out for yourself. Zero risk and zero obligation with our free Starter membership. You are minutes away from starting your own successful internet business.
You can read my review on my NUMBER ONE RECOMMENDATION for your online success HERE
Take Action – Learn how to turn your passion into an online business. Learn how to build your own website and how to earn from it. Learn how to be your own boss by blogging. Learn from the great community with like-minded people helping, teaching and guiding each other for success. Learn affiliate marketing and many ways to earn online.

MY NUMBER 1 RECOMMENDATION – If you want to earn money online I would strongly recommend Wealthy Affiliate which is my number one recommendation and you can read my wealthy affiliate review HERE To learn and earn online all you need to do is take action (By Joining) and follow the training. Do remember…
"
Success is a learnable skill. You can learn to succeed at anything.
" 
— T. Harv Eker
If you would like to join me, 
you can register here
 to create your free starter membership. This is where I network with others and offer my help each and every day to people like yourself. Want To Be Your Own Boss? Tired Of Working For Someone's Dream? Interested In Building Your Own Business?

Need help with anything I discussed here on How To Take Your Blog To The Next Level.
Not to worry I am here to help you, please feel free to contact me at paul@beyourownbossbyblogging.com or leave your comment here and I will be happy to help you.
Your Friend,
Paul