Welcome to my post, "How To Make Money With Affiliate Marketing In 2020?".
So you are here because you want to make money via affiliate marketing, right? That's Great! By the end of this post, you will have enough information on How To Make Money With Affiliate Marketing In 2020?.
Thanks to T. Harv Eker and I learned a lot of information from his free webinars.
Affiliate Marketing In 2020
---
Things changes every year! Especially with the improvements with the online world, it is a must for us to be up to date and learn new ways to improve ourselves and our business.
80% of success is determined by 20% of your actions!
3 major parts of any business.
Products
Operation
Marketing
Among the three we all know Marketing is very important. Focus 80% of your time, money, focus, and learning in marketing.
Magnetic Marketing
---
Magnetic marketing is all about focusing on people.
Not on their want, not their needs but focus on People. It's about them not about you. You earn money from people.
The key is not the product but the key is marketing! Deliver the right message to the right people at the right time.
How To Make Money With Affiliate Marketing In 2020?
---
The headaches are in the front-end but the money is in the back-end. You need to have a big back-end to become rich.
Do remember, if you want to be rich you need to be a big fish in a little pond. Focus on the people who are serious about becoming rich.
Why people don't put more effort into marketing because they hate selling. The truth is, Marketing is selling.
The important thing is… Not what you do but how you do!
Marketing is… You resonate and enjoy the method.
If you don't market in a way, format, and style that resonates with who you are, it will fail.
If you market in a way, format, and style that resonates with who you are, it will succeed.
Don't use the word "SELL". Marketing is all about solving the problem so replace the word selling with helping.
If you solve a problem for one person you can make money. If you solve a problem for some people you make some money. If you can solve a problem for a lot of people you make a lot of money.
I help people not sell people!
Learn how to do it… No one born as a marketer. There is a big difference between earning a living and earning a fortune.
Affiliate Marketing can earn you a fortune if you do it in the right way.
People buy based on emotions. If you wanna be rich not only in money but in the heart – You need to give!
This is the repeatable process that produces profits.
Do What You Love
---
The shoe has to fit. Focus on your interest and hopefully in the talent arena within you.
You will have much more success when you do what you love. Period. Enthusiasm is the greatest sales factor in existence.
Why you need to focus on what you love?
In the job or business which you don't love you are subconsciously looking for an out.
How do I know what I love?
Look at your hobbies, interests, what you love to do, what you enjoy doing in your spare time, what you love to talk about, etc.
What are you naturally talented at and naturally good at? Focus on that and build your business based on your passion and interest. For sure you will succeed!
What I Recommend? 
---
"Success is a learnable skill. You can learn to succeed at anything." — T. Harv Eker
Everyone wants to make money online but most people fail.
The truth is 1000's of people are earning a full-time income from the comfort of their home. Also, 1000's of people are losing their hard-earned money to scams.
The Great News is… With the right method & training, anyone can make money online and be their own boss! I've done it myself. Here's how I went From An Employee To An Entrepreneur.
A Beginners Guide To Making Money Online – Be Your Own Boss!
Need help with anything I discussed here? Please feel free to contact me at paul@beyourownbossbyblogging.com or leave your comment here and I will be happy to help you.
"Affiliate Marketing has made Businesses Millions & Ordinary People Millionaires." – Bo Bennett
Your Friend,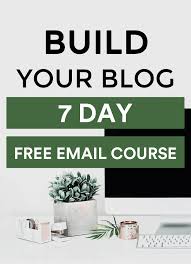 Sign Up To My FREE Make Money Online Email Course…
Learn To Turn Your Passion Into Profits!
Learn To Turn Your Interest Into Income!