Welcome to my post, "Frequently Asked Questions – [For Bloggers & Affiliate Marketers]".
In this post, I am going to share some of the FAQ's that will help you in your online business.
Do I Need To Send My Visitors To My Email List first and then redirect them to Affiliate Offer Or I Need To Send Them Directly To My Affiliate Link?
Get yourself a lead magnet (some sort of pdf/cheatsheet – mine was my huge make money online guide) then send all your visitors to opt-in for it. You'll find that you'll get better conversions once you start emailing your visitors.
If I have the same call to Action on all my post will it affect my ranking?
No that's absolutely fine. The only time you'd potentially run into issues is if that text outweighed the rest of the content on the page – and all that'd happen is those pages would get excluded from indexing. It's common for websites to have repeating text on many pages throughout their website. Take the Guardian newspaper for example – on every page they have a block of text about donating to support their website.
How many old posts can I update per day on my site?
Edit as many as you like. I am always surprised to see how far I have come with the present blog posts. It gets better and better. I try and revamp one post per week and will sometimes add a new image to make the post more interesting. Don't change the URL it could lead to a 404 message.
What will be the outcome of writing two quality posts daily?
That's more than the recommended frequency! According to Kyle, 2 to 3 times per week is okay. If the posts are of high quality, then there may be a very good outcome. But if it's just numbers game and not much good quality, then it will just give you mediocre results.
How to increase the size of the featured image?
I have changed the sizes of my images using a couple of methods. One way is when you are initially uploading the image onto your page/post, you are given the option to choose which size you want to use under the "Attachment Display Settings". You have the option of the thumbnail, medium or full size. You may want to use medium so the image is not so small. The other method would be to click on the image that you've already uploaded and using your cursor on the bottom corner of the image, drag the image out to make it larger.
I will add and update this post with more questions I come across.
What I Recommend? 
---
"Success is a learnable skill. You can learn to succeed at anything." — T. Harv Eker
Everyone wants to make money online but most people fail.
The truth is 1000's of people are earning a full-time income from the comfort of their home. Also, 1000's of people are losing their hard-earned money to scams.
The Great News is… With the right method & training, anyone can make money online and be their own boss! I've done it myself. Here's how I went From An Employee To An Entrepreneur.
A Beginners Guide To Making Money Online – Be Your Own Boss!
Need help with anything I discussed here? Please feel free to contact me at paul@beyourownbossbyblogging.com or leave your comment here and I will be happy to help you.
"Affiliate Marketing has made Businesses Millions & Ordinary People Millionaires." – Bo Bennett
Your Friend,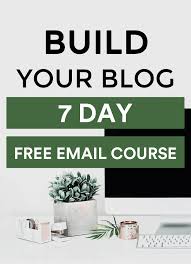 Sign Up To My FREE Make Money Online Email Course…
Learn To Turn Your Passion Into Profits!
Learn To Turn Your Interest Into Income!