More and more people are living their dream of making money online, removing their ties to a 9-5 job and earning themselves an income from anywhere in the world.
One of the most popular ways to make money online is by blogging and one of the main blog-building platforms is WordPress, so here's how to make money using WordPress.
This is an affiliate contributed post. That means that Paul did not write the entire post.
What Is WordPress? 
---
Before we jump too far in you may be asking 'what is WordPress'? Well, WordPress is a free and open-source content management system (CMS) that enables you, as the user, to design and build your own blog or website space.
Whereas once WordPress was primarily used by bloggers, now it can be used for a whole host of other things including online shops.
How To Make Money From WordPress? 
---
Although there are many ways to make money with WordPress the most common way is through blogging, so here are some things to consider if you want to start earning money as a blogger on WordPress. 
Find Your Niche
A lot of people own blogs on the internet, which is why it's important to find your niche. Your niche is what your content will center around and will help you to maintain a sense of direction.
Without a niche, you risk running a weak blog and ultimately, this won't earn you money. Your niche could be business, lifestyle, food, cars, fashion, animals or even blogging – whatever it is, just be sure to stick to it.
Often people struggle to find their niche. It took nearly two months to decide on my niche. The below questions will help you in finding your niche…
What you are passionate about?

What is your interest?
What you love doing?
What you want to learn more?
What is the one thing that you love spending more time in exploring?
By writing your answers to the above questions you can find your niche.
Set-Up Your Blog
First things first, you need to set up your blog on WordPress, you can do this for free or if you prefer you can buy your own domain name.
If you're serious about making money from your blog then buying your own domain name is the way to go as it gives you more control and credibility.
Your website is your online asset!
Write Good Content
Content Is King!
Although there's the potential to earn a lot of money through blogging, you need to start by writing some good quality content first.
This will ensure that you start to build traffic and a good DA score which both ultimately influence how much money you will make when you start to monetize your site.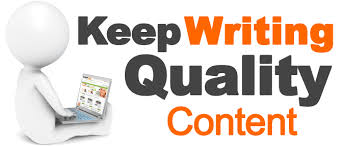 In the first few months, focus on writing quality content on your niche, and remember to be consistent with your publishing schedule.
Monetize
Once you have established a little of a reputation online, then it's time to start monetizing your online space.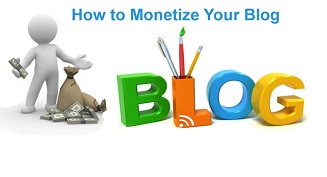 There are a lot of ways in which to monetize your blog including affiliate marketing, selling advertisement slots, display ads, posting sponsored content and writing sponsored reviews.
Most successful blogs use a combination of all of them in order to make a good income.
Stay Consistent
Consistency Is The Key!
Finally, it's important to realize that making money blogging often doesn't happen overnight, and although it is a potentially very lucrative income stream, you will need to work at it and to remain consistent in order to see the money continue to roll in.
Try to keep a regular blogging schedule, most bloggers post 2-3 times per week, but you could even post every day if you want to grow your traffic quickly. 
So there you have it – how to make money using WordPress – will you give it a try?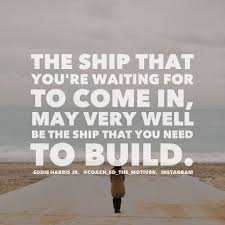 How I Make Money Online? 
---
"Success is a learnable skill. You can learn to succeed at anything." — T. Harv Eker
I strongly believe having your own blog and doing affiliate marketing is the best way to make money online. Also, you can learn about how to drive free traffic to your site without spending any money.
The Greatest gift that extraordinarily successful people have over the average person is their ability to get themselves to TAKE ACTION! – Tony Robbins
I have revealed in more detail about the method which helped me to become a full-time Affiliate Marketer and how YOU too can do it in my FREE Guide.
I want to share what I found so you can build the online business of your dreams too!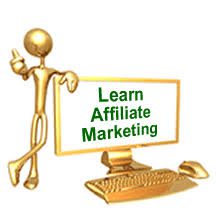 "Affiliate Marketing has made Businesses Millions & Ordinary People Millionaires." – Bo Bennett
If you are interested in learning Affiliate Marketing…
Need help with anything I discussed here on How To Make Money Using WordPress?
Not to worry, I am here to help you, please feel free to contact me at paul@beyourownbossbyblogging.com or leave your comment here and I will be happy to help you.
Your Friend,