If you want to have a successful blog on your website, you need to know how to write it to attract the right customers and drive traffic.
There is no sales tip that will help you to get the conversions that you need if your blog is low-quality.
It's important to think about how your blog is going to attract people as much as it is important to know who you want to attract in the first place. 
Your blog is going to be one of the biggest reasons that people visit your website, so you want to ensure that it's well-written.
Along with this, you want to know exactly how to make your blog a success to improve your website and up your conversion rate.
With this in mind, we've got some super helpful hints to ensure that you have a successful blog – no matter what!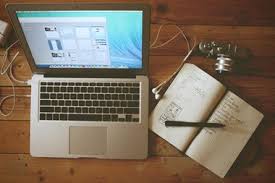 This is an affiliate contributed post. That means that Paul did not write the entire post.
Get Your SEO Infrastructure Straightened Out
One of the most popular blog sites is WordPress. It's got a ton of useful plugins that make your blogging life easier, and it's got the buttons available to connect the blog to social media sites.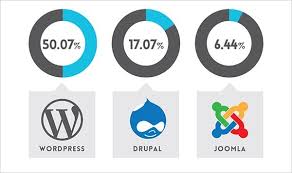 If you write an excellent piece of content, you will need to put the buttons on the post to share it on social media.
The right SEO infrastructure will ensure that you can build a community through your blog that will be visible to others online.
You want to have your great content available or all to view, whether on your website or via social media and search engine results pages.
Design It To Look Like A Blog
A blog should LOOK like a blog. It shouldn't just look like a mash of content that doesn't make sense.
You want to ensure that your blog stands out from the rest of your business website, and it's important that you get into the details of it!
Your blog should have pages, categories, sections, and a site map. It should set apart from the rest of your website but have a matching colorful theme overall to tie it all together.
It must look like a formal blog on your website and the content should be more relaxed in its tone. The regular pages should be relaxed as blogs are conversational and should be more fun and less "business-like" to read.
The blog gives your page and your business a voice. Keep it ad-free where you can, too. The adverts should be on the rest of your website, but not the blog. No interruptions to your content
Make Your Headlines Stand Out
"Five times as many people read the headline as the body copy. When you've written your headline, you've spent 80 cents of your dollar." – David Ogilvy
Every single time you write a piece of content, it should catch the eye of the reader. Headlines have to have a huge impact on your readers, and the headline has to make people want to click through to read the content.
Killer headlines will decide whether your blog gets the attention it needs and whether people are going to look at it or not.
You have to break up blocks of text with images as much as possible. Giant and informative blogs are great, but you need to add images and videos to make them readable.
Images will encourage people to click on your posts. You should also consider learning how to optimize your images, and heading to https://setapp.com/how-to/convert-png-to-jpg-on-a-mac will help you to manage it all on a Mac as well as a PC.
Images and videos need to be placed properly on your blog, and without those, your blog isn't going to catch the eye that it should.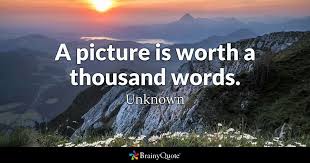 Your blog posts need to be readable, and the best way to ensure that they are is to make sure that they're short, snappy, and easy to read.
You want to have one major idea per post, and you want to think about keeping them up to 700 words per post. If you are trying to cover several topics, use several posts to get your point across.
It's important that you are succinct in your posts, that you get your point across without blithering on for too long. Successful blogs have writing that is to the point and covers the topic without going too far off track. 
You need to build credibility for your blog, and build the opinions of other people so that you gain a good following.
The best way to do this is to link out to notable sites and this makes you look more educated as a blogger in your field.
When you link out to authority sites, you get the attention of others in the industry, which makes you look great.
You want to be credible in your views and your blog is going to help you to gain that credibility when you link out. 
Always Disclose Affiliations
There is one big mistake that bloggers make by not noting their affiliations, adverts, and gifts.
You need to disclose any relationships you have with outsiders on your blog, especially if you want to manage your online reputation properly.
Most of the issues that arise on social media come up because people aren't disclosing information properly. Don't be pulled down online due to mismanagement of relationships and people's perceptions of you.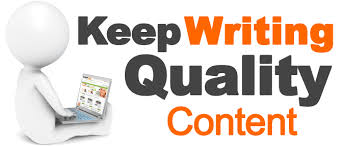 As a business blogger, you need to write for your readers as much as possible. You don't have to write as you would for a personal blog.
In this one, you want to satisfy the reader and come up with excellent content at the same time. People come to your blog because they want to hear what you have to say.
If you want to be an authority in your field, you have to know what the readers are coming to you for and write about that.
The best and most successful blogs have a range of topics, but they capture the eye and the interest of the reader. Make sure that your blog is one of those!
The above tips will take you from an author to an authority in your niche. I wish you all the very best!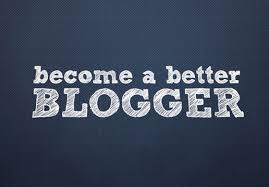 How I Make Money Online? 
---
"Success is a learnable skill. You can learn to succeed at anything." — T. Harv Eker
I strongly believe having your own blog and doing affiliate marketing is the best way to make money online. Also, you can learn about how to drive free traffic to your site without spending any money.
The Greatest gift that extraordinarily successful people have over the average person is their ability to get themselves to TAKE ACTION! – Tony Robbins
I have revealed in more detail about the method which helped me to become a full-time Affiliate Marketer and how YOU too can do it in my FREE Guide.
I want to share what I found so you can build the online business of your dreams too!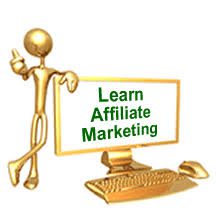 "Affiliate Marketing has made Businesses Millions & Ordinary People Millionaires." – Bo Bennett
If you are interested in learning Affiliate Marketing…
Need help with anything I discussed here on Do You Want A Successful Blog? Check Out These Helpful Hints?
Not to worry, I am here to help you, please feel free to contact me at paul@beyourownbossbyblogging.com or leave your comment here and I will be happy to help you.
Your Friend,