There are plenty of ways that you can use a blog to make money, you might sell your own products or use affiliate marketing. Of course, there's lots of competition and so it's wise to improve your blog where you can. To improve your blog in 2022 try using these 7 ideas.
This is an affiliate contributed post. That means that Paul did not write the entire post.
1. Get Creative
There are so many similar blogs out there, and so it can be pretty difficult to stand out. If you want to build a memorable brand, you've got to get creative with your blog.
Don't just write about average topics, think outside the box and give your audience something special. There are plenty of different ways that you can find creative inspiration including:
Listen to podcasts made by successful bloggers.
Read plenty of books about blogging and marketing.
Find a mentor, and get all the advice you can.
Join bloggers communities to connect and share advice.
2. Research Your Competitors
If you want to improve your blog, you'll need to research your competitors. It's hard to stand out in a crowded marketplace, but competitor research can help. Focus on your competitor's strengths, and their weaknesses too.
"I looked at my competitors and I thought that, If they could do it, I could do it. And if, they are popular and doing well, I could compete with them." – Tommy Hilfiger, fashion designer
Use these things to improve your own content. Throughout this process, you'll need to determine what your blog can offer that similar blogs cannot. Unless you can figure this out, it can be difficult to promote yourself.
Building a blog is all about creating your own personal brand. It's your brand that can help your products and services to stand out. To learn more about branding it can be useful to work with a Branding Agency.
3. Use Video Content
Video content is the best way to bring your blog to life, when you use video content you'll engage your users, and boost conversions. There are plenty of other benefits to using video content including:
Video content can help you to tell your brand story.
A great way to entertain and engage your users.
With the help of video content you can educate your readers.
Works as an inexpensive marketing strategy.
There are so many different types of video content (from live-streaming to tutorials).
4. Collect Feedback
Collecting feedback can help you to improve your blog. Reach out to your readers, ask them what works well, and what could be improved.

You can also use heat mapping software to gather analytics. The software can show you how people are interacting with your site, providing plenty of insights. A few of the most popular types of heat mapping software include Crazy Egg, Mouse Flow, and Attention Insight.
Collecting feedback isn't just helpful to improve your blog, you can also use it to improve your products. Your customers will have plenty of valuable insights, all you need to do is use these. If you want to make money online, it's important to utilize the feedback of your audience.
5. Learn SEO Trends
To drive traffic to your blog you'll need to keep up with the latest SEO trends. Every year SEO trends change, and so it's important that you keep on top of things.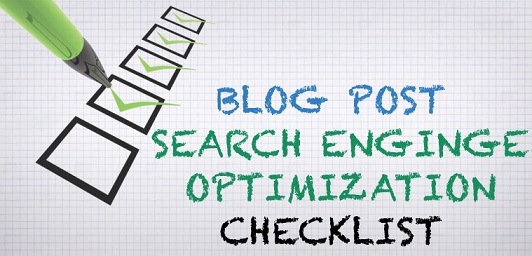 You'll need to make sure that your content responds to different types of search intent. Perhaps you're not an SEO whizz, but that's okay. There are plenty of different SEO tools which can help you to support your strategy.
If you're not confident to learn yourself, you might consider hiring an SEO consultant. With the help of a professional, you can improve your SEO strategy, and boost the success of your blog.
6. Promote On Socials
To spread the word about your blog it's important that you promote yourself on social media. By promoting yourself you can grow your following, and build a thriving online community.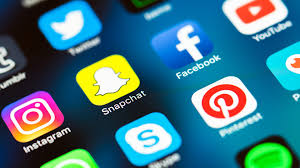 Social media is a great place to promote your blog because you can target users with the right demographics. With the help of social marketing you can:
Improve your online presence.
Sell products using social shopping.
Interact with your audience.
Run social contests.
7. Visual Content
Besides videos, use content like photographs and infographics, visual content like this is a great way to engage your audience.
With the help of content creation tools, it's easy to make your own infographics. Studies show that visual content is the best way to engage an audience. A few of the best content tools to make infographics include Canva, Venngage, and Snappa. Infographics have plenty of benefits such as:
Great way to deliver info.
Can teach audiences new things.
Visual content is always well received.
There are so many different ways that you can improve your blog. Using tactics like these, it's easy to make improvements. Whether you're gathering feedback or creating video content, there are lots of options.
How I Make Money Online?
---
"Success is a learnable skill. You can learn to succeed at anything." — T. Harv Eker
I strongly believe having your own blog and doing affiliate marketing is the best way to make money online. Also, you can learn about how to drive free traffic to your site without spending any money.
The Greatest gift that extraordinarily successful people have over the average person is their ability to get themselves to TAKE ACTION! – Tony Robbins
I have revealed in more detail the method which helped me to become a full-time Affiliate Marketer and how YOU too can do it in my FREE Guide.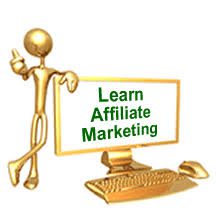 I want to share what I found so you can build the online business of your dreams too!
"Affiliate Marketing has made Businesses Millions & Ordinary People Millionaires." – Bo Bennett
If you are interested in learning Affiliate Marketing…
Are You Serious About Making Money Online?
Turn Your Interest Into Income And Passion Into Profits!
If You Are Tired Of Scams & Products That Under-Delivers. My Free Guide Will Be A Greater Help. I Know This Because The Same Process Helped Me To Become My Own Boss. By Clicking The Above Button You Can Get My Free Guide.
Need help with anything I discussed here on 7 Ideas To Improve Your Blog?
Not to worry, I am here to help you, please feel free to contact me at paul@beyourownbossbyblogging.com or leave your comment here and I will be happy to help you.
Your Friend,