Dear Friend,
In this post I am going to share with you the 5 Things That Will Help To Take Your Blog To The Next Level. If you are reading an article like this then you will know of the importance of blogging. Whether you blog as part of a business or website, or you have a personal blog that you write regularly, doing so can massively help your website traffic and increase sales if it is part of a larger business.
It can even be a sole way to generate an income. But this is the kind of thing that you are likely to have heard before. Blogging really is a powerful tool in this day and age and should be treated as one, as well as embraced for what it is. It is definitely the future (or the present) of online marketing.
"Affiliate Marketing has made Businesses Millions & Ordinary People Millionaires." – Bo Bennett
But if you have had a blog for a while, how can you take things to the next level? It could be that you have a personal blog that you want to generate an income from. Or it could be that a business blog needs to be used in a better way to push sales and increase revenue.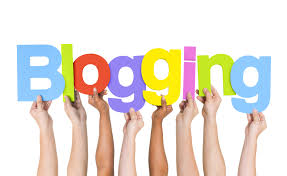 Whatever you want to do with your blog, here are some of the things that you can do which will take things to the next level; it won't be long before you start to see the differences that this can make. This is an affiliate contributed post. That means that Paul did not write the entire post.
Internal Links
---
As the name suggests, internal linking is all about linking from one of your posts to another (do you see what I did there)? It can lead the reader to stick around on the site to read other relevant content, as well as help to lead back to a particular item page or particular sales page.
Even linking back to your homepage will work. The more articles that you have, the more that you can link back in newer articles. This can help sales, using what is called a content marketing sales funnel, as well as help keep your content fresh and relevant on Google searches, for instance. Just make sure that you keep the links relevant and as natural as you can, for them to work best.
When Google looks at your article, you have some content and then you are linking it to some affiliate links won't be a good perspective in Google's point of view. Instead, if you link internally to the relevant posts or pages. Google understands that you have some valuable information on your blog or website. And it will help in the SEO.
External Linking
---
This may be something that you have been doing already. But linking to other people's content from time to time can be a really good way to give things a boost. Bloggers or businesses can see where their inbound hits are coming from. And if they see that it is coming from you, they are likely to see what you have been saying.
A lot of blogging and giving your blogging a boost is getting involved with the community feel that blogging has. If you share other people's work, then they will be likely to reciprocate and help you to get some more backlinks too, as well as using it as a way to 'network' with others in the industry.
External links may also be done to authority sites like Wikipedia, Google, Youtube, News Sites etc., By having external links in your article it will help you in your SEO.
Products or Giveaways
---
If you have a business that is attached to the blog, then it can be a good idea to look at ways of sharing your products. You could offer giveaways to customers, as well as discounts for sharing content or signing up for an email subscription, for example.
On a similar note, if you are a personal blogger, are there any products that you can launch from your blog, that your readership will support, as well as other people that like the items? It could be a recipe book if you're a food blogger, for instance. Or perhaps some personalized t-shirts or vests if you are a fitness or fashion blogger?
What can put bloggers off with this kind of thing, is that there will be an initial cost to get something set up. But with examples like Deliciously Ella who created an app from her blog, and then books and a product line, it shows that immediate loans or even savings can be used wisely to get things up and running.
If you make a good business plan that shows your predictions and projections, then you will have an idea of when things are going to start paying for themselves.
Increase Your SEO
---
Your SEO (or search engine optimization), is what is going to help you to be found. If you haven't been doing very much online to help you be found on search engines, then it will be hard for you to be found. So taking things to the next level could mean getting to grips with SEO.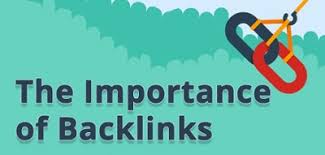 Backlinks are part of it, as mentioned above. But there are several aspects to it. Search engines love fresh content, so keeping the content up to date, relevant, and posting regularly can be a great way to give things a boost. You should also think about the titles that you give posts, and the URL slug that the posts have; they need to show what your post is about. This means people will search for that thing, and it will come up and be relevant. If not, someone will click off your post right away, which doesn't look good.
When it comes to SEO… Consider the below things while writing your post…
Keyword research target for long tail keywords, check the SERP (Search Engine Results Pages) competition, do the research before writing, Have an attention-grabbing title, have internal and external links, Support images etc.,
Social Media
---
For bloggers that blog for their job, they are likely to be up on their social media game. But for businesses, especially small businesses, social media can often be the thing that is lacking. You need to have profiles, although it is a good idea to focus on perhaps two that will be updated regularly, and perhaps one or two that you use occasionally.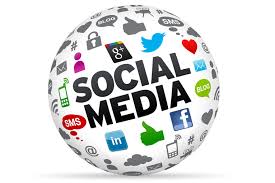 Showing the human side to you or your business is a good idea, so make use of things like Instagram Stories or live video. Some of the small businesses that are growing, are doing so because they are showing personality and that you aren't just people sat at desks. So it is an important thing to be thinking about as you plan your marketing strategy.
"Online is old news. Online in social media is today's news… Social media is not a subset of the internet. Social media is the internet."
Final Thoughts
---
This is only a small number of things that can help your blog to get to the next level. It is all about doing things regularly; small things done each day can make a big difference. Then you can grow things to get to where you want to be.
I hope this post 5 Things That Will Help To Take Your Blog To The Next Level gave you some useful insights to take your blog to the next level. Just follow the above five things and treat your online business as a business and give your very best things will change. Wishing you great success!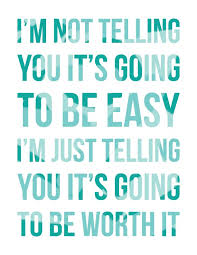 ARE YOU INTERESTED TO BE YOUR OWN BOSS? 
You're at the point of decision. You can either continue down the path of least resistance, the path you have already been traveling, or you can choose the road less traveled. The path of least resistance will probably result in you getting the same outcomes you've always received.
But if you want something different to happen, if you want to change the direction of your Finances and be your own boss you're going to have to do something different.
Make a new choice, and pursue your new outcome.
Click the button below, enter your email address and get your 7 days free trial.
FREE starter Wealthy Affiliate Membership HERE!
If you are from the below countries 7 days free trial is not available but you can sign up for the premium directly.
Bangladesh, Egypt, Ghana, India, Kenya, Morocco, Pakistan, Philippines, Vietnam and Nigeria.
If you are interested in establishing your own online career and build your own online business my number one recommendation will help you with a great deal.
MY NUMBER 1 RECOMMENDATION – If you want to earn money online I would strongly recommend Wealthy Affiliate which is my number one recommendation and you can read my wealthy affiliate review HERE To learn and earn online all you need to do is take action (By Joining) and follow the training. FREE starter Wealthy Affiliate Membership HERE!
If you are interested in building your online career and want to earn money online, below details will help you.
Endless Opportunity. Zero Risk.
---
Want to know why Wealthy Affiliate is the most trusted and respected affiliate marketing platform in the world? Find out for yourself. Zero risk and zero obligation with our free Starter membership. You are minutes away from starting your own successful internet business.
You can read my review on my NUMBER ONE RECOMMENDATION for your online success HERE
Take Action – Learn how to turn your passion into an online business. Learn how to build your own website and how to earn from it. Learn how to be your own boss by blogging. Learn from the great community with like-minded people helping, teaching and guiding each other for success. Learn affiliate marketing and many ways to earn online.

MY NUMBER 1 RECOMMENDATION – If you want to earn money online I would strongly recommend Wealthy Affiliate which is my number one recommendation and you can read my wealthy affiliate review HERE To learn and earn online all you need to do is take action (By Joining) and follow the training. Do remember…
"
Success is a learnable skill. You can learn to succeed at anything.
" 
— T. Harv Eker
If you would like to join me, 
you can register here
 to create your free starter membership. This is where I network with others and offer my help each and every day to people like yourself. Want To Be Your Own Boss? Tired Of Working For Someone's Dream? Interested In Building Your Own Business?

If you are interested in building your free website you can click HERE. To know more about blogging ideas click HERE.
Need help with anything I discussed here on 5 Things That Will Help To Take Your Blog To The Next Level.
Not to worry I am here to help you, please feel free to contact me at paul@beyourownbossbyblogging.com or leave your comment here and I will be happy to help you.
Your Friend,
Paul