Your blog is one of the most important tools you have to grow your business.
It captures people's attention, sells your products, offers information about your business, brings visitors to your website, and it is the ideal medium to increase your SEO and thus rank higher in search engine results.
Yet although it's easy to say that you have to have a blog, and it's easy to say that it has to be updated regularly, it's not easy to actually create the content consistently and to a high standard, especially when there are so many mistakes that can be made.
Here are some of those mistakes so you can learn to avoid them and create a blog that converts visitors into customers as much as possible.
This is an affiliate contributed post. That means that Paul did not write the entire post.
Choosing The Wrong Topics 
---
Choosing the wrong topics might be the biggest error anyone can make when it comes to writing blogs; it's certainly the most common mistake that business owners make.
A blog should be used to answer questions before they're asked, giving information that people are looking for or maybe didn't even realize they needed to know.
When it comes to your blog, it's best not to use it to sell directly – this can be off-putting – but instead, use it to produce excellent content that answers those questions that are related to whatever it is you do.
People Visiting Your Website Is Your Motivation – Making Money Is The By-Product, Helping People Is The Main Thing.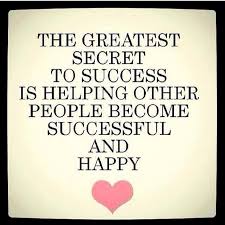 If you pick topics that have nothing to do with your work, you'll confuse people and you won't see any sales from it. If you only ever talk about yourself and your products, you're not offering any useful, quality information. This should always be avoided.
So don't get off the track. Focus on your niche and offer great content. If you give great content on your website, your visitors will appreciate and feel valued as a reader.
Not Maximizing On Your Blog 
---
Many people simply have their blog as a stand-alone element, and even if it is regularly updated with useful information that people want to read if it can only ever be found on your website, you might find that not enough people see it.
Your blog should be maximized as much as possible. You might share it on social media, you might create a video from some of the content, you might even think about creating a social media app.
Whatever you do, ensure that your blog is at the heart of it and you will be able to build on the momentum you are creating and expand your business at the same time.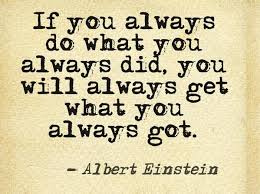 Not Linking To Other Content 
---
Internal links to other pages on your site are crucial if you want to make the most of your blog, and all too often when you start to look around, you'll see that blogs just don't have this element included within them.
Even if you don't include the fact that links are great for SEO purposes, there are additional benefits to linking to other pages on your site.
This includes being able to show that you have all the answers and there is no need for your visitors to look elsewhere (especially if elsewhere might be a competitor's site).
You can also give your customers the details they need to take the next step, whether that's contacting you, buying something, or following you on social media.
Although you shouldn't overdo it and have too many links, two or three will give your customers just enough information and help your blog perform much better.
How I Make Money Online? 
---
"Success is a learnable skill. You can learn to succeed at anything." — T. Harv Eker
I strongly believe having your own blog and doing affiliate marketing is the best way to make money online. Also, you can learn about how to drive free traffic to your site without spending any money.
The Greatest gift that extraordinarily successful people have over the average person is their ability to get themselves to TAKE ACTION! – Tony Robbins
I have revealed in more detail about the method which helped me to become a full-time Affiliate Marketer and how YOU too can do it in my FREE Guide.
I want to share what I found so you can build the online business of your dreams too!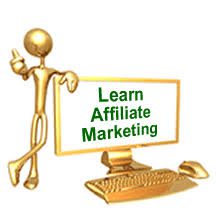 "Affiliate Marketing has made Businesses Millions & Ordinary People Millionaires." – Bo Bennett
If you are interested in learning Affiliate Marketing…
Need help with anything I discussed here on 3 Blogging Mistakes To Avoid?
Not to worry, I am here to help you, please feel free to contact me at paul@beyourownbossbyblogging.com or leave your comment here and I will be happy to help you.
Your Friend,