Home decoration is an art.
When you choose to make changes in the house, make sure that you possess sound knowledge of the things you are about to do. When people start renovation without planning, they usually quit in the middle due to a shortage of money. So, it is important to analyze the budget first.
Here, we have discussed some suggestions that can help you redesign your house without exceeding your budget. Let's dive into details:
Replace Flooring
The first thing people observe after entering a house is its floor. Damaged flooring devalues. To increase its worth, choose the latest options like wood or vinyl floor. Considering the budget, marble, and tiles can also be reliable options.
Marble withstands pressure and resists scratches. You will see an amazing change in the house after installing a new floor.
Choose a New Paint Color
After flooring, you should step forward to the paint. The walls of a house speak a lot about the living standard of residents. The selection of paint color is also important. If you want to create a spacious touch in the house, we suggest choosing soft shades. Sky blue walls look amazing in small apartments.
However, if the house is already big, you can improve the ambiance by choosing some dark paint colors. Navy blue walls with mustard contrast look great. It would be better if you pick curtains that create harmony with the color of the walls.
Get a Stair Runner
When we talk about the décor of a house, it includes everything because small details also matter a lot. Stairs should not look boring and it would be better if you choose a quality stair runner that can add elegance to the place.
If the stairs are of black marble, you can choose a skin or red stair runner for that. However, make sure that it is placed perfectly with quality glue so you would be able to walk comfortably on it.
Restyle Bedroom
A bedroom is usually considered one of the most important places in the house. It should be designed eye-catchy enough that you love to spend time there. You should improve the lighting in the room and the walls should also look classy.
You can choose wallpaper or paneling if you do not like to repaint in every season. Wallpaper is easy to clean and you can choose unique graphics depending on your choice. Apart from it, stylish table lamps and corner décor pieces are also vital to improving the ambiance of a bedroom.
Get a New Bed
A bed is obviously the most important thing in a bedroom and when you buy it, be sure to consider reliability along with the design. It should be comfortable enough that you get proper sleep on it. Check it here when you look for the latest collection of beds.
You should also consider the size of your room before placing an order because an oversize bed will not suit a small room. We suggest choosing beds that come with an extensive warranty.
Rearrange Furniture
Rearranging furniture can also make changes in the house. If your home seems cluttered, you can sell out old or useless furniture to make extra space. Rearranging will add a wow factor if you place furniture wisely. You can design some eye-catchy corners in the house with coffee chairs and round tables.
Install New Lighting
Lighting is important in the renovation project and it should be done wisely. Stylish globes look eye-catchy and light up the space uniquely.
A wide variety of lamps, globes, wall-hung, and ceiling lights is available in the market. You should prefer the ones that can make the home décor more attractive. Energy-saving is also vital because lights usually add high costs to monthly bills.
Hang Photos and Artwork
The walls of the house should look unique but in an elegant way. You can hang family photos in unique frames but we suggest you prefer artwork. If you love painting, there should be some of your work displayed on the walls.
Moreover, some décor pieces can also make the walls attractive. If possible, follow a theme or design where each piece of art connects with others. You can find many examples on the internet.
Install Vinyl Sheet on Countertops
We cannot skip kitchen décor while renovating a house. You should give it a new touch by using top-quality vinyl sheets. These are effective to protect countertops from scratches and stains.
More on, if countertops have some odd stains that look clingy and do not get removed, you should cover them with a vinyl sheet that creates harmony with kitchen cabinets and wooden work.
Update Bathrooms
All modern homes have updated bathrooms. So, you should consider remodeling ideas that can improve the overall look of bathrooms while making them more functional.
Make sure that all plumbing issues are fixed and it would be better if you install new taps and shower enclosure to create an advanced look. Indoor plants also look good in bathrooms.
Landscape Patio
The patio of the house should not look boring. You can create an amazing touch by landscaping the patio with plants and original grass. However, if you have a lawn in the house, try to cut overgrown shrubs in a timely manner. Apart from that, regular watering is also mandatory.
Decorate a TV Wall
A perfectly decorated TV wall in the house looks great. When you are done with installing LED, design its surrounding area with an eye-catchy wallpaper. Apart from it, some shelves for keeping décor pieces are also important. You can place floor lamps in the corner and ceiling lights should create cinema vibes.
Design a Fireplace
A fireplace should add a wow factor to the house. You should design it by following some amazing ideas available on Google. Youtube tutorials can also help in this regard.
The Bottom Line:
Home décor adds value to the place in terms of increase in the market price and you can improve the living standard as well. So, make sure to follow the suggestions described in this blog for budget-friendly remodeling.
How I Make Money Online?
---
"Success is a learnable skill. You can learn to succeed at anything." — T. Harv Eker
I strongly believe having your own blog and doing affiliate marketing is the best way to make money online. Also, you can learn about how to drive free traffic to your site without spending any money.
The Greatest gift that extraordinarily successful people have over the average person is their ability to get themselves to TAKE ACTION! – Tony Robbins
I have revealed in more detail the method which helped me to become a full-time Affiliate Marketer and how YOU too can do it in my FREE Guide.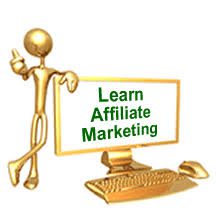 I want to share what I found so you can build the online business of your dreams too!
"Affiliate Marketing has made Businesses Millions & Ordinary People Millionaires." – Bo Bennett
If you are interested in learning Affiliate Marketing…
Are You Serious About Making Money Online?
Turn Your Interest Into Income And Passion Into Profits!
If You Are Tired Of Scams & Products That Under-Delivers. My Free Guide Will Be A Greater Help. I Know This Because The Same Process Helped Me To Become My Own Boss. By Clicking The Above Button You Can Get My Free Guide.
Need help with anything I discussed here on 15 Budget-Friendly Home Remodeling Tips?
Not to worry, I am here to help you, please feel free to contact me at paul@beyourownbossbyblogging.com or leave your comment here and I will be happy to help you.
Your Friend,