Dear Friend,
In this post "Why Your Business Needs a Digital Strategy" you are going to get new insights into the importance of digital strategy, why you need it and the advantages of having a digital strategy.
An integral part of running a business is making sure that you stay ahead of the competition. And this means that you have to keep up with the ways in which business is constantly changing and adapt accordingly. The internet has changed the world of business in a way which many people are comparing to the industrial revolution, so if you don't have a digital strategy in place, you could be missing an opportunity in a big way. This is an affiliate contributed post. That means that Paul did not write the entire post.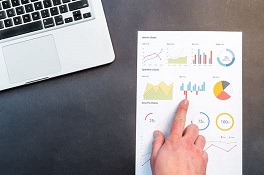 You may decide to implement a digital strategy yourself or you may alternatively enlist the support of a professional agency such as Microd.com. Whatever the case, here are some of the main reasons why your business requires a digital marketing strategy.
You Need to Understand Your Online Audience and Market Share
---
The online marketplace is one which has grown enormously over the past few years. If you don't have a digital marketing strategy, you will be missing out in an opportunity to understand your customer better. And the next generation of consumers is growing up with the internet surrounding every part of their lives. If you don't adapt now, you could be missing out on attracting them to your business. And through tracking your customers online, you can find out so much more about them such as their customer profile, behaviour, and contact information.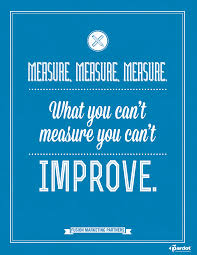 Knowing our audience is the key to any online business success and we need to pay close attention to our stats. For example, we need to know the bounce rate, which post are viewed more, from which country we are getting more traffic, how long they are staying in, traffic sources, conversions, our site speed etc.,
It Gives You a Clearer Sense of Direction
---
When you have a clear digital strategy in place, you need to centre this around what you are aiming to achieve in the future and what direction your business is going to be heading in. And as we have just mentioned, it is much easier to check whether or not you are hitting your goals online than it is through traditional marketing techniques. Analysis and improvements are two of the cornerstones of a successful digital marketing strategy.
By analyzing only you will know whether you are moving forward towards your goals or not. If the stats show you are moving forward it will encourage and motivates you and if you are lagging you need to focus more.
You Will Miss Out on New Ways to Target Customers
---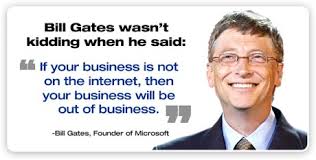 Nowadays, people are finding out about new businesses on search engines and on social media. If you don't have a digital marketing strategy, you won't be giving yourself the best chance of directly targeting these consumers. And having a proper strategy also means adapting and reacting to the latest communication tools and channels. This is one of the best ways that you are going to be able to stay one step ahead of the competition.
There are advanced and latest communication tools and channels available to put your business in autopilot. For an example, when it comes to social media there are tools which can auto post your messages, likes and follow's people automatically. Helps you in Auto activity, auto post, Auto direct message etc., Which will save a lot of your valuable time. Thanks to the technology!
Ionis a More Efficient Approach
---
A central part of running a business is being as efficient as possible, and digital marketing gives you the opportunity to target a wide range of consumers at a more affordable rate than traditional marketing techniques. Of course, you still need to make sure that you are putting enough resources into making a success of your strategy. You can't just assume that you can create some social media accounts and content and people are going to stumble across it all naturally.  
Final Thoughts
---
I hope this post Why Your Business Needs a Digital Strategy gave you some useful insights. By using and focusing on the above four things you can utilize the digital strategy to its best and you can stay ahead of your competition. Wishing you all the very best on your online business.
If you are interested in building your online career and want to earn money online, below details will help you.
Endless Opportunity. Zero Risk.
---
Want to know why Wealthy Affiliate is the most trusted and respected affiliate marketing platform in the world? Find out for yourself. Zero risk and zero obligation with our free Starter membership. You are minutes away from starting your own successful internet business.
You can read my review on my NUMBER ONE RECOMMENDATION for your online success HERE
Take Action – Learn how to turn your passion into an online business. Learn how to build your own website and how to earn from it. Learn how to be your own boss by blogging. Learn from the great community with like-minded people helping, teaching and guiding each other for success. Learn affiliate marketing and many ways to earn online.

MY NUMBER 1 RECOMMENDATION – If you want to earn money online I would strongly recommend Wealthy Affiliate which is my number one recommendation and you can read my wealthy affiliate review HERE To learn and earn online all you need to do is take action (By Joining) and follow the training. Do remember…
"
Success is a learnable skill. You can learn to succeed at anything.
" 
— T. Harv Eker
If you would like to join me, 
you can register here
 to create your free starter membership. This is where I network with others and offer my help each and every day to people like yourself. Want To Be Your Own Boss? Tired Of Working For Someone's Dream? Interested In Building Your Own Business?

Need help with anything I discussed here on Why Your Business Needs a Digital Strategy.
Not to worry I am here to help you, please feel free to contact me at paul@beyourownbossbyblogging.com or leave your comment here and I will be happy to help you.
Your Friend,
Paul