You have a lot to thank your online content for. It does a lot of the leg work for you and your business.
Whether you just have a simple blog to build up, or you've got a whole online brand to streamline together, publishing content on a regular basis is key to your future success.
Experts are advising to post at least 3 to 4 posts per week. However, if you can write one post per day, that will be great.
Since the 1st of June 2019, I started to write one post per day. I have seen some great results and my traffic has gone up.
You need to remember it's not just about writing and publishing posts. We need to provide great value via our blog posts.
Content Is King! 
But it's not just any content that'll do – it's got to be strong content that contains all of the elements even just a casual website surfer will be looking for.
Because when it's quality stuff, you're bringing in all kinds of traffic lines, and you're ending the day with a lot more money than you woke up with. 
When it's quality stuff, you're finding readers that will easily convert into customers. You're building a customer base rapidly and steadily, and you've only got your eyes set on the future.
And when you're writing quality stuff, you're a relatable god on the blogosphere, and you'll have quite a few more emails to add to you regular mailing list.
But as we said, strong, quality content isn't churned out overnight. There's quite a few elements involved. Let's go through a few of them below, in the name of making sure anything you write in the future will increase your reach by tenfold. 
This is an affiliate contributed post. That means that Paul did not write the entire post.
Interesting Topics You're Passionate About
---
Often newbies struggle in finding their niche or interest. To be honest when I started my blogging career in 2016 I spent two months to finalize my niche.
The below information will save your time and effort.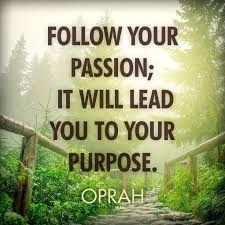 If you're passionate about something, you're always going to sound like an interesting expert that people want to pay attention to.
And when you've got a topic you're passionate about, you can write about it for years and years on end! That makes for an excellent content strategy that'll go on for the foreseeable future, and that's all you need for now. 
Take the time now to write a few ideas down; get a notebook out and make liberal use of bullet points over the things you can write for the next 4 to 6 weeks.
If you can pinpoint one particular theme you can go over again and again, in different angles with different subheadings, you're going to steadily flood through the niche you're meaning to operate in. 
A Call To Arms Or Consumer Interactivity
---
If you want your visitors and/or readers to take note of what you're saying, you're going to need a good call to action for them to read through or take part in.
And when you've got interactivity on your website, you're going to receive a lot more natural feedback from the people you want to collect together into a customer or consumer base.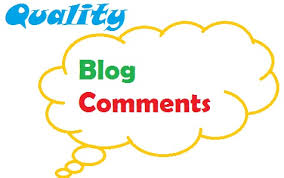 You're giving them the time and space to do so, after all, and that's key to building loyalty for your small online brand at the moment.
Make sure you take viewer opinion into account, and show them the fruits of that labor, and they'll come back again and again. 
An SEO Strategy That You Believe In 
---
SEO is what keeps your content relatable. If you have an SEO strategy to make use of and follow along with, you're going to be churning out quality, relatable content on a main scale.
And that's something you'll want to believe in; if you have the right words, in the right order, and you mention them enough times in various ways throughout an article, then a search engine might just be able to fit you onto the top pages of a search result.
You might be aware that the organic traffic is a potential traffic and the best thing is it's FREE.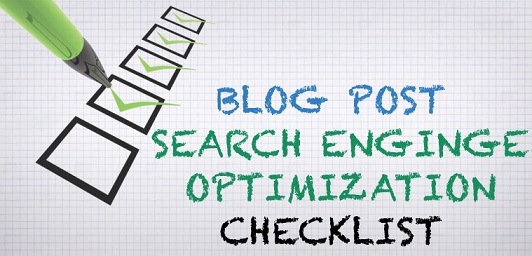 It takes time to come up with a proper strategy, so don't worry about not having one for now. It takes effort, and a bit of content, to bring the beginnings of an SEO strategy together. Give it about 6 months, to begin with.
Or maybe you need to rely on the help of an SEO company? There's quite a few out there, and they're professionals who keep up to date on the algorithms of search engines and how to manipulate them.
If you don't have the time, or you don't know where to start, it might be worth it to look into the services within your niche or sector! 
Final Thoughts
---
Strong online content takes a bit of effort and a lot of practice. When you take the time to consider what makes strong content, and how you can value quality over quantity, you'll cook together a recipe for success.
There's nothing quite like being able to see your online content pull in more and more viewers for success!
Keep producing quality content that provides great value to the viewers and one day you will realize you have turned from an AUTHOR to and AUTHORITY in your niche. 
What I Recommend? 
---
"Success is a learnable skill. You can learn to succeed at anything." — T. Harv Eker
I strongly believe having your own blog and doing affiliate marketing is the best way to make money online. Also, you can learn about how to drive free traffic to your site without spending any money.
The Greatest gift that extraordinarily successful people have over the average person is their ability to get themselves to TAKE ACTION! – Tony Robbins
I have revealed in more detail about the method which helped me to become a full-time Affiliate Marketer and how YOU too can do it in my FREE Guide.
I want to share what I found so you can build the online business of your dreams too!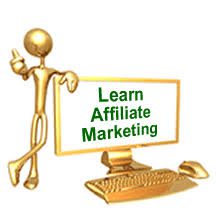 "Affiliate Marketing has made Businesses Millions & Ordinary People Millionaires." – Bo Bennett
If you are interested in learning Affiliate Marketing…
Need help with anything I discussed here on What Makes Strong Online Content?
Not to worry, I am here to help you, please feel free to contact me at paul@beyourownbossbyblogging.com or leave your comment here and I will be happy to help you.
Your Friend,