The Road To Success Is Always Under Construction – Lily Tomlin
Continuous growth, learning and improvement plays a vital role in developing your company. Once I read, if we are not growing means we are dying.
Your company is something you're very proud of: you've worked tirelessly since day one to make it what it is today, and you wouldn't change the process you've been through so far for the world. It's how you've learnt your way in the rather cutthroat world of small business, after all.
But that doesn't have to mean you're totally happy with what your company manages, or how it looks in both the public eye and on paper. And you want to find some ways to improve these operations, both internal and external as they are. So, here's just a couple of things to keep in mind.
This is an affiliate contributed post. That means that Paul did not write the entire post.
Get Marketing Advice
Your company has a lot to thank marketing methods for. It's how you reach your customers, no matter where they are, and it's how you keep them coming back once they've shopped with you for the first time. When you're good at marketing, you'll know it, because of the steady flow of customers in and out of your website, and you'll have plenty of return traffic to show for it.
But marketing is getting harder and harder to do. A lot of the current shopping generation doesn't pay much attention to website banners and traditional television ads, and you've got your work cut out for you. You can lose a lot of money here!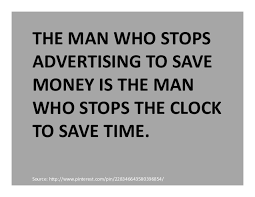 Which is why a marketing agency could be of use to you. The people that work in these always have their eye on the ball, and it's their job to keep track of how the marketing world is changing. Sometimes you've just got to outsource your money making matters to those who can better control the flow.
At the end of the day it's all about marketing. Marketing is so powerful!
"Marketing's job is never done. It's about perpetual motion. We must continue to innovate every day." — Beth Comstock, Former CMO & Vice Chair, GE
Focus on Your Cash Flow
Speaking of a flow, it's time to focus on your cash flow. It's a big part of your business – in truth, it's what's keeping you in business – and it's something you'd never, ever take your eye off willingly! But all that means is that there's going to be some days, or weeks, where your attention gets diverted, and you can't do anything about it.
Maybe you've had an investment deal fall through, maybe you've overspent on stock for the quarter, maybe you've just not had the time to check the books since the beginning of the week. No matter what it is that's sucking up more of your time than it's worth, you're no longer focused on the details of your cash flow, and how it's been changing on a daily basis. Even the stock market can crash within an hour, after all.
You need to always be making a profit when you're in business, and you need to know what money is in your company accounts. If you can't do this yourself, you need to hire someone who can. Accountants are very talented individuals, and there's more accounting firms out there than ever; take your pick.
Your company has a lot of work to do, so make sure you're headed in the right direction!
Final Thoughts
I hope you found some helpful insights from this post. Keep working, keep growing, keep focusing and keep improving your company.
Do remember, helping people is the main thing and making money is the by-product. Always try to deliver the best and provide great value to your visitors or customers.
Things changing rapidly and you need to learn and try new things in order to stay ahead of the game. Continuous learning is the key here!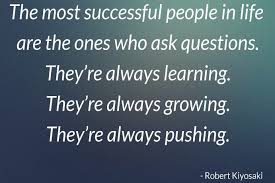 What I Recommend? 
---
I strongly believe having your own website and doing affiliate marketing is the best way to make money online. Also, you can learn how to drive free traffic to your site without spending any money.
The Greatest gift that extraordinarily successful people have over the average  person is their ability to get themselves to TAKE ACTION! – Tony Robbins
I have revealed in more detail about the method which helped me to become a full-time Affiliate Marketer and how YOU too can do it in my FREE Guide.
I want to share what I found so you can build the online business of your dreams too!
"Affiliate Marketing has made Businesses Millions & Ordinary People Millionaires." – Bo Bennett
If you are interested in learning Affiliate Marketing…
Need help with anything I discussed here on What Could Your Company Do To Improve?
Not to worry I am here to help you, please feel free to contact me at paul@beyourownbossbyblogging.com or leave your comment here and I will be happy to help you.
Your Friend,
Paul