If you read Forbes, Entrepreneur or Time, you'll know that there are a plethora of voices that have the power to sway industries. These experts and professionals are beyond influences in their own right, they are sometimes thought of as beacons for some of the top CEOs in the world.
Not only do they divulge industry techniques and strategies, but they offer their advice and opinion on what could happen in the future.
They aim to give a balanced and well-rounded viewpoint on the state of the technology, products, and services that are meeting the expectations of the consumer.
If you're a blogger, you're in a unique position to take up this mantel for an industry that you have passion for.
The best thing about blogging is…
You Can Turn Your Passion Into Profits!
You Can Turn Your Interest Into Income!
This is an affiliate contributed post. That means that Paul did not write the entire post. 
Becoming The First Source
---
Any media or entity that can get an exclusive interview with industry experts and CEOs, is a 'first' source. You are essentially the fountain that all others will flock to.
In order to become this fountain of insider knowledge and intellectual thought, you need to start off small. Conducting phone and or email interviews with a C-suite rank is your first goal.
Don't Worry About The Competition One Day You Will Be The Competition!
That might be a little too high you could say. Well, this is the goal for your first year or perhaps the first few months. Pick a company that you like in the industry that you love, get into contact with them and ask them for a short interview.
Think of questions that inspire you, questions that get to the heart of an issue. You will have to start off interviewing managers other middle-management figures but eventually, when your blog becomes a recognized first source, you will get C-suite ranks to open up about the internals of their business.
Paving The Way
---
No matter what industry you're in, entrepreneurs are almost always leading the way. They are taking the most risks, exploring new ideas and being bold enough to make products that no one else has thought of.
You can use your blog to review and promote new products that you believe will change the industry. First, you need to learn how to start affiliate marketing via the SEO route.
The course is about 2-3 hours but there's a lot of information to take in. you're also allowed exclusive access to a private Facebook group where other affiliate marketers are finding new ways to sidestep the competition.
Those that have been through the course have been making an additional $100-200 a day. These skills will teach you how to sniff out the best new products, forge partnerships that net you the best profit while marketing them to the world using keyword research.
Schooling Doesn't Assure Employment But Skill Does. – Amit Kalantri

New Media Opportunity
---
Blogs have to have video content that matches the quality of the written posts. People prefer videos compared to reading that's the reason there are Millions of user on YouTube.
Therefore, going to business expos and recording interviews with business owners is a brilliant way to get your name out there. You should write pieces about products, services and also the people behind them to give a holistic service to your readers.
For those that take blogging seriously, becoming a voice for something you love doing is a great honor. You have to earn it, however, and conducting interviews with top C-suite ranks and asking tough questions about the industries you love, is a brilliant path to that goal.
By doing the above things… One day you will become an Authority From an Author!
How I Make Money Online? 
---
"Success is a learnable skill. You can learn to succeed at anything." — T. Harv Eker
I strongly believe having your own blog and doing affiliate marketing is the best way to make money online. Also, you can learn about how to drive free traffic to your site without spending any money.
The Greatest gift that extraordinarily successful people have over the average person is their ability to get themselves to TAKE ACTION! – Tony Robbins
I have revealed in more detail about the method which helped me to become a full-time Affiliate Marketer and how YOU too can do it in my FREE Guide.
I want to share what I found so you can build the online business of your dreams too!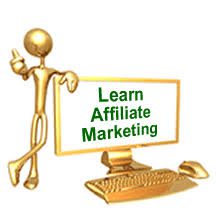 "Affiliate Marketing has made Businesses Millions & Ordinary People Millionaires." – Bo Bennett
If you are interested in learning Affiliate Marketing…
Need help with anything I discussed here on Using Your Blog To Be An Industry Voice?
Not to worry, I am here to help you, please feel free to contact me at paul@beyourownbossbyblogging.com or leave your comment here and I will be happy to help you.
Your Friend,