In this post, we are going to see how to turn your passion into profits.
Thanks to Harv Eker for the helpful insights.
Formula
---
Everybody wants to become rich but only very few are preparing and working for it.
Passion + Purpose + Profits = Becoming Rich By Doing What You Love
By doing what you love you can make money and build your career.
Passion
---
When I ask people to follow their passion and build the business based on their passion many ask me the below question.
What Is Passion?
To make it simple…
Simply a reflection of who you are, what you believe, what you love to do. It doesn't come from the head but from the heart. Willing to do even it doesn't pay you. That's your passion.
What are some things you love to do?
Passion and pleasure are different. Pleasure is a short time, it will come and go. Passion is consistent and stays for years and years or decades or even lifetime.
So important to work on the field of your passion…
If you love what you do you never have to work a day in your life.
Purpose
---
Purpose of life…
1. Add value to the world and others and to the next generation.
2.Learn and grow
3. Enjoy the journey
Do you want to feel good – The fastest way to happiness is to give or help someone.
If you want to feel good to yourself help someone else. Support the beliefs that are helpful.
Meaning in life – Fulfillment your mission, duty, dharma – Satisfaction – deservedness.
Vision must be big and bold enough – Bigger, better and stronger!
What would you do if it will guarantee you could not fail. Just do it.
Utilize Models – Who is doing what you want to do, possibly model them. That's the secret to success!
What you are looking for is on where you are looking for chances are you already found it.
Profits
---
By helping others and guiding them on the right path you can make money.
Follow your passion and purpose it will take care of everything.
What I Recommend? 
---
"Success is a learnable skill. You can learn to succeed at anything." — T. Harv Eker
Everyone wants to make money online but most people fail.
The truth is 1000's of people are earning a full-time income from the comfort of their home. Also, 1000's of people are losing their hard-earned money to scams.
The Great News is… With the right method & training, anyone can make money online and be their own boss! I've done it myself. Here's how I went From An Employee To An Entrepreneur.
A Beginners Guide To Making Money Online – Be Your Own Boss!
Need help with anything I discussed here? Please feel free to contact me at paul@beyourownbossbyblogging.com or leave your comment here and I will be happy to help you.
"Affiliate Marketing has made Businesses Millions & Ordinary People Millionaires." – Bo Bennett
Your Friend,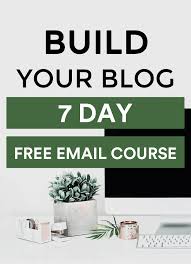 Sign Up To My FREE Make Money Online Email Course…
Learn To Turn Your Passion Into Profits!
Learn To Turn Your Interest Into Income!