As we all know, social media is constantly evolving. What worked a few years ago may not work today, and what works today may not work tomorrow. So what are the current trends on social media?
"You Can Never Go Wrong By Investing In Communities And The Human Beings Within Them." – Pam Moore
This is an affiliate contributed post. That means that Paul did not write the entire post.
Here's A List Of Seven Of Them:
1. Live video streaming is becoming increasingly popular on social media platforms such as Facebook, Instagram, TikTok, and Twitter. This is due in part to the rise of mobile internet usage and the fact that live video streaming is a very engaging format that allows users to connect with each other in real-time. A great example of this is popular TikTok songs that are breathing new life into classic songs.
2. Social media platforms are becoming increasingly popular for paid advertising opportunities. This is because social media offers a large and engaged audience and because ads on social media can be targeted very accurately according to demographics and interests.
3. Chatbots and AI are being increasingly used for customer service on social media platforms. This is because chatbots are able to provide fast and accurate responses to customer queries, and they can also learn over time to better meet the needs of customers.
4. More brands are using social media as a way of selling products directly to consumers. This is because social media allows brands to target their audience very accurately, and it also allows them to create interactive content that encourages their audiences to buy their products.
5. More brands are moving towards more authentic, user-generated content on social media. This is because users are now able to easily share other forms of creative content online (such as images and videos), and it also allows for less advertising clutter.
6. The use of social media "influencers" is increasing among brands that want to target niche markets or millennials. This is because influencers can help brand awareness by promoting products to their engaged followers, and they have control over what they post about brands, so the authenticity of the promotion remains high.
7. Social media platforms are being increasingly used for political campaigning and activism. For example, many experts credit Sanders' 2016 US presidential campaign with success using social media platforms to market his campaign and reach out to young voters.
"Social Media Is About Sociology And Psychology More Than Technology." – Brian Solis
Second Screen Usage Creates Opportunities
CNN's New Day program released a study about second screen usage while watching television. 48 hours of footage from 30 different channels were captured in order to observe what people were doing while watching TV.
They found that 40% of those 30 channels had a "second screen" app to go along with the television broadcast.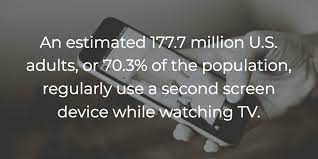 In addition, 96% of those who used a second screen app watched at least as much, if not more, TV than those who did not use a second screen app. Although it's clear that there is some value being added here for users, there must be an additional element to create long-term sustainability for this type of usage.
The study provides some insight on how exactly people are using these apps while watching TV:
They comment about what they see on social media sites like Twitter and Facebook (87%), they shop (33%), and look up information about the show or program (25%). This shows real growth in the power of social media and how it is shaping the future of real-time, first-screen usage.
Platforms Businesses And Individuals Typically Use
Instagram
Instagram is a photo-sharing app that allows users to post photos and videos, which can be edited with filters and shared with other users. It's especially popular with young people and has a large user base.
Facebook
Facebook is the most popular social networking site in the world. It allows users to create profiles, connect with friends, and share photos and videos. It's used by people of all ages and has over 2 billion users.
Twitter
Twitter is a social networking site that allows users to post short messages (called tweets) of up to 280 characters. It's especially popular with journalists, celebrities, and politicians and has over 330 million active users.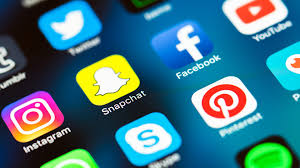 LinkedIn
LinkedIn is a social networking site for professionals. It allows users to create profiles, connect with colleagues and clients, and share articles and job postings. It has over 500 million active users.
TikTok
TikTok is a social media app that's especially popular with young people. It allows users to create short videos of themselves and share them with other users. It's been called the "next Snapchat" and has over 500 million active users.
"Social Media Is About The People! Not About Your Business. Provide For The People And The People Will Provide You." – Matt Goulart
In Conclusion
Social media is a constantly evolving platform, and the trends mentioned above are just some of the ways in which it is changing. These trends are important to be aware of, as they can help to shape the way that businesses and individuals use social media in order to reach their target audiences.
How I Make Money Online?
---
"Success is a learnable skill. You can learn to succeed at anything." — T. Harv Eker
I strongly believe having your own blog and doing affiliate marketing is the best way to make money online. Also, you can learn about how to drive free traffic to your site without spending any money.
The Greatest gift that extraordinarily successful people have over the average person is their ability to get themselves to TAKE ACTION! – Tony Robbins
I have revealed in more detail the method which helped me to become a full-time Affiliate Marketer and how YOU too can do it in my FREE Guide.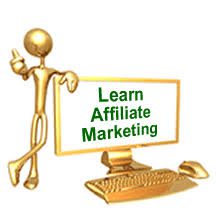 I want to share what I found so you can build the online business of your dreams too!
"Affiliate Marketing has made Businesses Millions & Ordinary People Millionaires." – Bo Bennett
If you are interested in learning Affiliate Marketing…
Are You Serious About Making Money Online?
Turn Your Interest Into Income And Passion Into Profits!
If You Are Tired Of Scams & Products That Under-Delivers. My Free Guide Will Be A Greater Help. I Know This Because The Same Process Helped Me To Become My Own Boss. By Clicking The Above Button You Can Get My Free Guide.
Need help with anything I discussed here on Seven Current Trends On Social Media?
Not to worry, I am here to help you, please feel free to contact me at paul@beyourownbossbyblogging.com or leave your comment here and I will be happy to help you.
Your Friend,