When you're writing a blog or a business online social media content creation can be something that is very time-intensive. It also helps that it really pops and makes a splash on any of the platforms that you are posting on. Sometimes, however, it can feel like you are fresh out of ideas.
It is often the case that people start social media platforms like Instagram, Twitter, and Facebook and want to change the name to match their business or blog later. If you want to change make changes you can follow this quick guide on how to change Instagram username, and find other social media guides to change the rest. 
Content moves incredibly quickly, and you need to remain relevant to your niche audience. So what can you do to improve your chances of being seen by the right people? And, keep creating content that you find enjoyable? Plus delivers value.
This is an affiliate contributed post. That means that Paul did not write the entire post. 
Content Suggestions
---
It can be a super long slog if you are manually searching for up-to-date content that matches the messages that you are trying to share.
It is a general rule for most businesses to share content that supports the message, and speak to the niche, but isn't directly related to their products or their own content.
If you use Buffer you can hook up QUUU and select some interests, they will then auto-populate your feed and share at designated times. 
Perfect for people who are on a tight schedule and help to push their account into expert standing.
Decide what your business falls into home, lifestyle, tech, etc., and other categories from the site that you trust to fill up your feed. A great idea here is to include other bloggers in your niche, this will help you build a support network online too.
Don't Sell
---
Well, you don't sell yourself all the time but maybe just a little. If all of the links that you are sharing are purely to your products and not really anything else, people will get bored.
Replace Selling With Helping! 
There is nothing there for people to be able to start a conversation or engage with you-so why would they spend time? Trying to keep your content interesting for your audience by using the 8020 rule.
Only 20% of your links should be to your products; the other 80% should be things you share in your remit in terms of topic and field, things that people can engage with, and to further push your standing into an expert.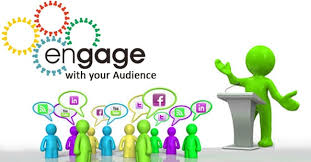 Aside from general rules, it kind of looks spammy if everything you do is about your sales. Hope you might be aware that people hate selling.
One of my mentors often says…
Helping people is the main thing and making money is the byproduct!
Emotion
---
When people find something scary, sad, or funny, they are more likely to share it. People are emotional creatures, and the highest response rate anything online is typical to a video that provokes an emotional response.
And you might feel like that's a cheap trick, but actually, when something resonates with your readers and followers, that is when you know you have hit the sweet spot of content creation. 
Emotion Is Energy In Motion! – Peter McWilliams
You can then replicate the efforts with different campaigns moving forward. For example, if a funny video worked, spend time to source more or create your own. You can use the data collected here to improve your own creation.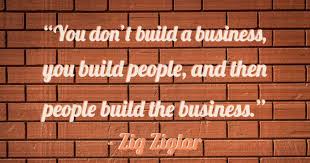 Evergreen 
---
It is vital that you create content that will remain relevant forever. This means you can continue to use it for as long as possible.
If you are creating written content, the chances are after only four months, you may forget about any of the great pieces that you've published. Make sure that you revisit the post regularly to update any links, add new quotes and sources too.
Any of these articles work very well as evergreen content:
Infographics

Case studies

Interviews

Listicles

Strategies
And while you might be tempted to throw all of these into one post for the sake of content, you are actually going to do the opposite of what you want. The more time and detail you put into delivering these articles, the more benefit the reader will have. 
And search engines like Google really love topics that are in-depth and provide value to the reader. They are more likely to show your post on the front page when it provides great user experience and value. When preparing evergreen content to think in terms of years, not in terms of minutes.
How I Make Money Online? 
---
"Success is a learnable skill. You can learn to succeed at anything." — T. Harv Eker
I strongly believe having your own blog and doing affiliate marketing is the best way to make money online. Also, you can learn about how to drive free traffic to your site without spending any money.
The Greatest gift that extraordinarily successful people have over the average person is their ability to get themselves to TAKE ACTION! – Tony Robbins
I have revealed in more detail about the method which helped me to become a full-time Affiliate Marketer and how YOU too can do it in my FREE Guide.
I want to share what I found so you can build the online business of your dreams too!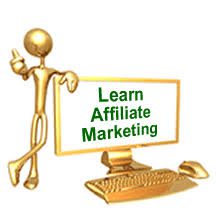 "Affiliate Marketing has made Businesses Millions & Ordinary People Millionaires." – Bo Bennett
If you are interested in learning Affiliate Marketing…
Need help with anything I discussed here on Quick-Start Content Tips?
Not to worry, I am here to help you, please feel free to contact me at paul@beyourownbossbyblogging.com or leave your comment here and I will be happy to help you.
Your Friend,