The current job market has taken a hit. Due to the spread of coronavirus, unemployment is skyrocketing and fewer businesses are recruiting, as times are uncertain and few want to commit to being contracted to paying wages.
This means hard times ahead for many of us, as we struggle to make an income and a living. Luckily, for many of us, governments are putting measures in place to help us meet minimum requirements to get by.
Accordingly, it would be a good time now to start focusing on what career you want to focus on getting once this unprecedented struggle has passed and what you can do to maximise your chances of landing the role when employers do start taking on staff again and new businesses begin to establish themselves, requiring new staff too.
Though no one can go back and make a brand-new start, anyone can start from now and make a brand new ending. – CARL BARD
Here are a few steps you might like to take to help yourself!
This is an affiliate contributed post. That means that Paul did not write the entire post.
Consider What You Want To Do 
---
Start out by deciding exactly what it is that you want to do. You might simply want another role that's similar to the one you've lost. But you might be seeking a change in direction and now is a good time to do so.
During the lockdown, you might have discovered that you just aren't enjoying the role you'd set out in and want to follow another path. Consider the different options that are available to you out there.
It should be something that challenges you, that you will enjoy and that you will be genuinely interested in. Either that or it should at least make you a lot of money for the lack of fun.
"You are never too old to set another goal or to dream a new dream." — C. S. Lewis
Do You Need Qualifications? 
---
Next, consider what you'll need to do in order to be considered for the role. Will you need qualifications? If so, find out exactly what.
Then look into institutions that provide the right course and determine whether you're willing to move further afield or not to study.
Nowadays, many qualifications can be achieved part-time or online, so options are more flexible inclusive nowadays than ever.
Create A Professional Profile 
---
Nowadays, when searching for a new job, you can really benefit from setting yourself up a profile on a professional social media site. LinkedIn tends to be the most popular and comes with plenty of perks.
Employers advertise roles on there and you can apply through the website. Recruiters browse potential candidates there. You can also make professional connections who can help you out too! Find out more about how to get noticed on LinkedIn here.
Crafting The Perfect Resume 
---
When you find a role you're interested in, take time to write up the perfect resume. Don't take a one size fits all approach. Tweak your resume to match the job description requests for each role you apply to!
Sure, now may not immediately be the best time for job hunting. But it is a good time to prepare for when jobs start cropping back up. Hopefully, the above information will help you!
How I Make Money Online? 
---
"Success is a learnable skill. You can learn to succeed at anything." — T. Harv Eker
I strongly believe having your own blog and doing affiliate marketing is the best way to make money online. Also, you can learn about how to drive free traffic to your site without spending any money.
The Greatest gift that extraordinarily successful people have over the average person is their ability to get themselves to TAKE ACTION! – Tony Robbins
I have revealed in more detail about the method which helped me to become a full-time Affiliate Marketer and how YOU too can do it in my FREE Guide.
I want to share what I found so you can build the online business of your dreams too!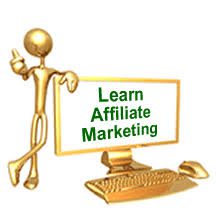 "Affiliate Marketing has made Businesses Millions & Ordinary People Millionaires." – Bo Bennett
If you are interested in learning Affiliate Marketing…
Need help with anything I discussed here on Maximising Your Chances of Getting the Job You Want?
Not to worry, I am here to help you, please feel free to contact me at paul@beyourownbossbyblogging.com or leave your comment here and I will be happy to help you.
Your Friend,