Blogging is a great way to be creative, but it is an even better way of earning passive income. If you do it right, it really can allow you to make a decent living without having to work too hard at all.
While trying to model (not copying) the successful internet marketers I noticed one common thing among all of them, "They have their own product".
There are lots of ways to earn money from your blog, but selling your own digital products has to be one of the best, just ask stefan ciancio, who has managed to make over $1,000,000 doing just that!
It really is amazing to think you can make so much money doing something so simple but it really is possible, you just need a good idea.
Everything Begins With An Idea." – Earl Nightengale
This is an affiliate contributed post. That means that Paul did not write the entire post.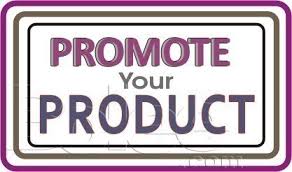 Want to start selling your own digital products to boost the money you're making from affiliate links? Check out these very simple ideas for getting started with digital products:
Photographs
---
If you're the artistic type and you own your own camera, you could start out by selling the images you capture to other bloggers who visit your site for inspiration.
This could work particularly well if your blog is written for other bloggers because bloggers always need new images to complement their posts.
As you know very well…
Exercise or Meal Plans
---
If you write a blog in the health and fitness niche, creating your own effective exercise or meal plan, that will help your readers to lose weight and shape up is always going to be a winner.
Just make sure that you take the time to follow the plan and blog about your progress to motivate your readers to download your digital product.
As you know very well this a hot and evergreen niche. There are 100's of Google searches on a daily basis on these topics. People looking for helpful information.
Sell eBooks
---
If you can write a blog, you can write an eBook, and eBooks are a great way to make more money from your blog.
You'll need to think of a really unique topic that's related to your niche, but which really has something useful to say, but if you can do that, there's no reason why you shouldn't be successful.
When some of my blogging friends shared their income reports I always noticed the big money is made by selling their own eBook.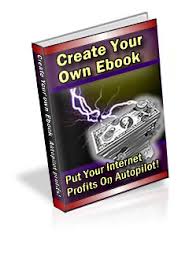 Digital Courses
---
If you have the knowledge to impart, don't sit on instead turn it into money by creating your very own course that can be accessed by people all over the world, and which will help to boost your bottom line.
Don't have anything to teach, do a blog series on yourself learning a new skill and use that to sell a digital course in the future – where there is a will, there's a way.
Digital Art
---
If you run an art blog and you're able to produce your own high-quality art, there is a good chance that you will be able to monetize your work by selling digital downloads that can be printed off and displayed in the buyer's home.
Podcasts
---
Nowadays, many people prefer podcasts instead of reading.
Podcasts are very popular at the moment, attracting millions of listeners worldwide each and every day, and although many of them are free, there are a lot of paid podcasts out there.
If you have some really valuable information to impart, or you've recorded a previous conference that went very well, for example, turn it into a premium podcast and boost your bottom line that way.
Your Time
---
Okay, so this isn't exactly a digital product in the strictest sense, but if you're a well-known blogger in your niche, and you have a lot of information and expertise to offer, you may find there are numerous people who would love to talk to you and pick your brains.
If you have the time, offer them the opportunity to converse with you via email, Skype or Facetime for a fee.
For example,
You can offer a paid service by doing a review of the newbie's blogs. You can provide them with your valuable feedback and advice them on the things they need to focus to improve their blog. By helping others you can make money!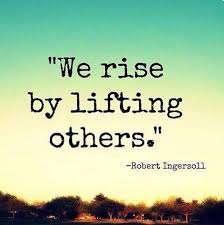 Create a Member's Area
---
If you have more content, videos, podcasts, and instructional texts written than you have ever posted on your blog, or you're willing to create such content, create a special member's area and post that stuff there.
Readers who are looking for more knowledge will be only too willing to access that stuff for a reasonable fee and if you keep giving them what they want, they will come back time after time after time, enabling you to earn money and create a thriving community rich in ideas and inspiration.
With membership sites, you have a pre-qualified audience and you have grown from an AUTHOR to AUTHORITY.
Whenever you recommend a product which will add value to the member's on you membership site for sure they are going take your advice.
Apps
---
Apps are everywhere and learning how to create them is far easier than you may think. So, come up with new ideas for a valuable app in your niche and get creating if you want to add another string to your bow and make even more money.
So there you have it, there are so many ways to make more money when you add digital products to your blog that it would be foolish not to. What are you waiting for?
Implement what you learned from this article and take your blog to the next level. All the very best!
What I Recommend?
---
I strongly believe having your own website and doing affiliate marketing is the best way to make money online. Also, you can learn about how to drive free traffic to your site without spending any money.
The Greatest gift that extraordinarily successful people have over the average person is their ability to get themselves to TAKE ACTION! – Tony Robbins
I have revealed in more detail about the method which helped me to become a full-time Affiliate Marketer and how YOU too can do it in my FREE Guide.
I want to share what I found so you can build the online business of your dreams too!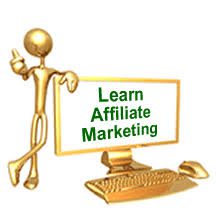 "Affiliate Marketing has made Businesses Millions & Ordinary People Millionaires." – Bo Bennett
If you are interested in learning Affiliate Marketing…
Need help with anything I discussed here on Make More Money Blogging with Digital Products.
Not to worry I am here to help you, please feel free to contact me at paul@beyourownbossbyblogging.com or leave your comment here and I will be happy to help you.
Your Friend,
Paul