I have recently read the book How to Write Copy That Sells and found it very helpful. If you are a blogger, affiliate marketer, or in the sales field it's a must-read.
I found the below information from the book How to Write Copy That Sells by Ray Edwards and I want to share and record it on my blog for future reference…
The PASTOR acronym is an eye-opener.
P – Person, Problem, and Pain.
Understanding the person I am trying to reach. Understanding the problem that I am solving for them. And the pain that problem causes (Describe the problem in detail).
The more accurately you can describe your reader's problem in terms they relate to, the more they instinctively feel that you must have an answer to that problem.
Use the reader's own language, the very words, and phrases they use to describe the problem they want to solve.
A – Amplify and Aspirations.
Amplify the consequences of not solving the problem, and the aspirations they hold for the future. So we do want to show the prospects of how their life can look when they receive the benefits of the product.
They first have to believe they need it. Even more important they want the solution you are offering.
In other words: What does it cost them to not solve this problem?
Dollar-Cost – You must make them aware of the cost of indecision.
Write down your average monthly income over the last 12 months. Then write down what you want your monthly average income to be.
Let's say that your average income is $4000 per month, and your goal is actually to make $6000 per month. That means the gap between where you are and where you want to be is $2000 per month. You're paying a cost of $2000 every month you don't solve this problem.
Working hours – Write down your average working hours per week. Then write down the extra hours you need to work in order to achieve your target (In our example $6000 per month).
Let's say that your average weekly working hours are 40 hours and to achieve your target ($6000 per month) you need to work for 60 hours a week.
My question is your financial requirement will keep increasing every year and is that possible to increase your working hours?
And when you are planning to reduce your working hours and spend more time with your family and spend time with the things you love to do? Is it possible with your current job and situation?
You're paying a huge cost every day until you don't solve this problem.
With your current job, when do you think you will attain your financial freedom and will have enough time to spend as per your wish?
S – Story, Solution & System
It's time to share the story of how the problem can be solved. It might be your own story or how you helped someone discover the solution on their own. Explain the story clearly.
T – Transformation and Testimony
What people are buying is not the product or program or service, it's the transformation. Don't get the vehicle confused with the destination.
It's important that you offer testimony, real-life stories of people who have successfully made the transformation that you are providing.
O – Offer
"Here's what exactly you will get" talk 80% about the transformation and 20% about the product.
As you describe the deliverables in the offer section, you must keep tying them back to the transformation and benefits your buyers will receive. (Features with transformation)
R – Response
You're at the point of decision. You can either continue down the path of least resistance, the path you have already been traveling, or you can choose the road less traveled.
The path of least resistance will probably result in you getting the same outcomes you've always received.
But if you want something different to happen, if you want to change the direction of your Finances and be your own boss you're going to have to do something different.
Make a new choice, and pursue your new outcome.
This is not a get rich quick scheme. This is a serious business that can help you to Be Your Own Boss.
You can run your business from anywhere, work wherever and whenever you want. Or you can keep struggling like most people. That road leads to nowhere.
My Earnings
---
Often people ask me is it really possible to earn $100+ in a single day. The answer is YES! My Highest Per Day Earning is $175 In Affiliate Marketing. See the proofs below.

Looking for the latest one?
Back To Back Earnings Within A Few Hours…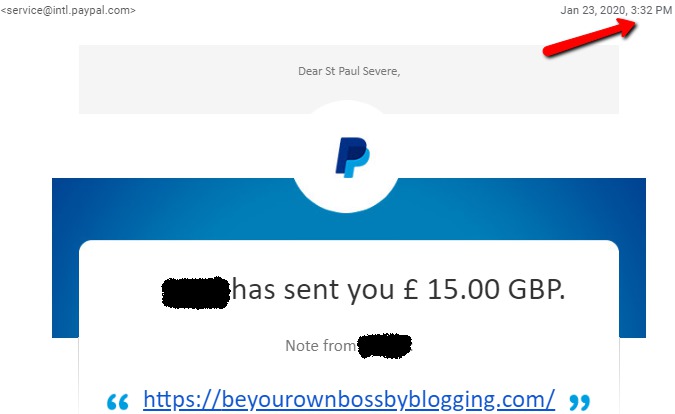 Within a few hours another payout…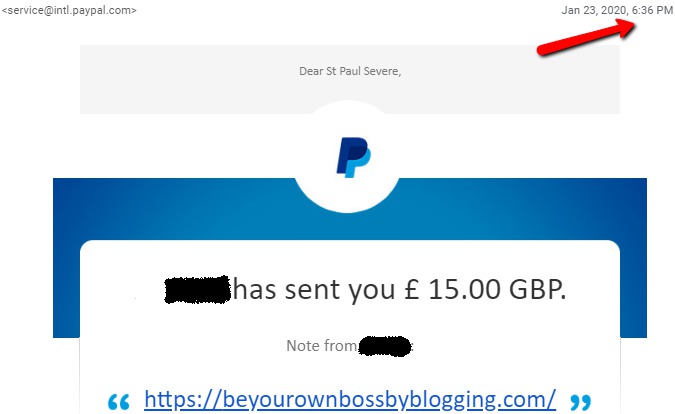 What about recurring income every month?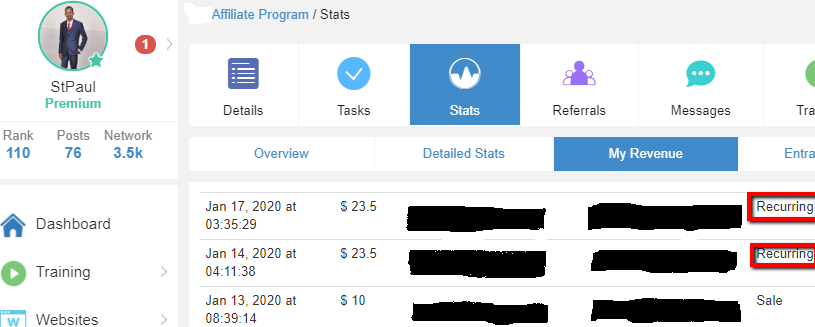 How I Make Money Online?
---
"Success Is A Learnable Skill. You Can Learn To Succeed At Anything." — T. Harv Eker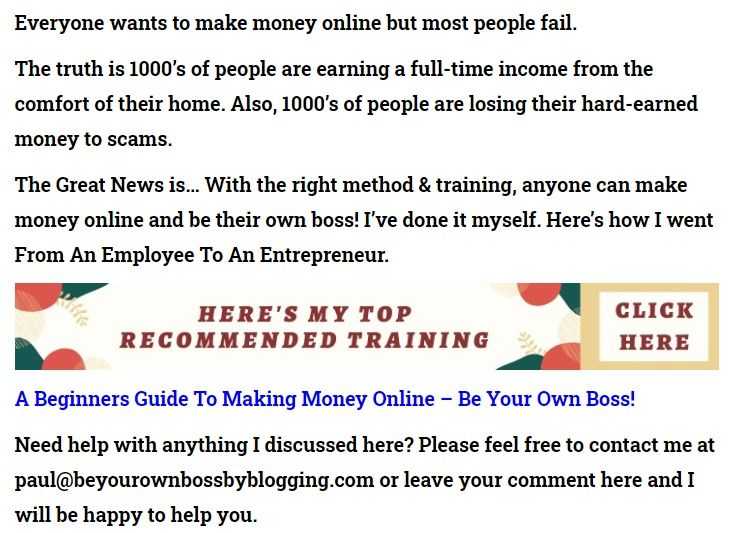 "Affiliate Marketing Has Made Businesses Millions & Ordinary People Millionaires." – Bo Bennett
Are You Interested To Find Out How I Turned From An Employee To An Entrepreneur?

Your Friend,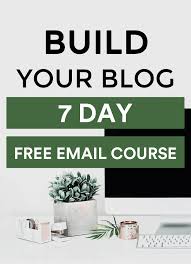 Sign Up To My FREE Make Money Online Email Course…
Learn To Turn Your Passion Into Profits!
Learn To Turn Your Interest Into Income!