Anyone who follows social media knows what a blog post is. A blog, originally known as a weblog, is essentially a personal journal piece that you share on the internet.
Blogs are great because they can furnish a sense of community among strangers. Also, they're so easy to create, which makes them perfect for those who write regularly but can't always find time to put their words down directly into a document. 
Creating a blog post can be challenging at first, but it gets easier over time once you get the hang of things and figure out your writing style. With these tips from a blogger, anyone can become successful at creating fantastic blog posts in no time
This is an affiliate contributed post. That means that Paul did not write the entire post.
Write For You
Writing blog posts is a great way to share information with your audience, but you should always be writing for yourself. Although your blog post should always target a specific audience, you want that audience to fall in love with you as well as with your blog. So, to do that, you must be authentic and write in a way that is true to who you are. 
By writing for yourself, you'll make sure that the topics you choose to write about are interesting to your target audience. Further, writing for yourself ensures that blogging remains something that you want to do rather than what you have to do. If you enjoy writing your blog posts, this will translate into the quality of your writing.
For instance, my article The Guide to Being the Cool Aunt of the Family is a topic specific to my life that no other blogger could recreate in the same way. So, write for yourself, and your blog posts will be unique and meaningful.
Be Yourself
When you write a blog post, you want to be yourself. It's easy to fall into a writing routine where you try to write like someone else, but that's never going to work. You have to take the time to learn what your writing style is. 
The first step is to get comfortable with who you are. What's your personality like? What are your interests? What are your goals? By answering these questions, you'll be able to get a better understanding of your brand. If you don't know who you are as a writer, you might not be able to create content that truly reflects you.
In fact, being yourself is surprisingly imperative for any successful career in social media. Despite the false realities that social media perpetuates, audiences are now gravitating toward authentic personalities. A great example of this is TikTok influencer Victoria Paris. Paris is revered for her genuineness above all. So, hopefully, this demonstrates the importance of being yourself in your blog posts.
Include Photos
Include photos in your blog posts. They might not seem like the most important aspect of writing a blog post, but trust us, they make a huge difference. They make your articles more interesting, and they also make it easier for your readers to understand the message within your article. 
Including images in your blog posts is a great way to add more personality to your work. It's also a great way to make your articles more visually appealing, and it's easier to understand the message in your post.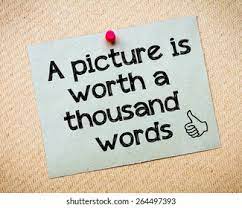 There are a number of blogging tools that allow you to quickly add images to a blog post, making it easier than ever to include photos in your work. With these tools, it is easier than ever to find stock photos of people or anything else you want to portray in your photos.
Get Creative
Whether you're creating content for a blog post or a website, be creative. Write with personality, don't just write about topics. If your posts feel too formulaic, try to inject a bit of humor or add some unexpected twists and turns. These small tweaks will help to make your blog posts feel more authentic.
If you are struggling to come up with original prompts to write about, check out these 218 creative blog post ideas that will delight your audience!
Don't Stop There!
You now know how to create great blog posts. If you follow these tips, you'll hopefully be on your way to becoming a successful blogger. Just remember, you're only as good as your last blog post, so don't stop until you've reached your blogging goals. 
With the right blogging strategy, you can grow your blog and reach new audiences. You can also get noticed by brands who want to partner with you on exclusive content. By leveraging your blog and building a strong following, you can set yourself apart from the crowd and reach a wider audience.
Conclusion
Blogging is an excellent way to share your expertise and generate passive income. However, it can be tough for beginner bloggers to find their voice in the industry. Want to know how to write a blog post? The answer is as simple as starting!
These tips from a blogger can help you learn how to create great blog posts. Anyone can become successful at creating fantastic blog posts as long as they put in the effort.
Photo Credits – Jamie Brown, https://unsplash.com/photos/wm4DuvIpLj8, Nick Fewings, https://unsplash.com/photos/ePkfwrVYoTc and Shutterstock.com
How I Make Money Online?
---
"Success is a learnable skill. You can learn to succeed at anything." — T. Harv Eker
I strongly believe having your own blog and doing affiliate marketing is the best way to make money online. Also, you can learn about how to drive free traffic to your site without spending any money.
The Greatest gift that extraordinarily successful people have over the average person is their ability to get themselves to TAKE ACTION! – Tony Robbins
I have revealed in more detail the method which helped me to become a full-time Affiliate Marketer and how YOU too can do it in my FREE Guide.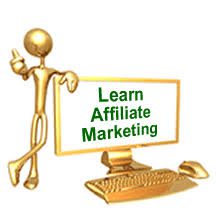 I want to share what I found so you can build the online business of your dreams too!
"Affiliate Marketing has made Businesses Millions & Ordinary People Millionaires." – Bo Bennett
If you are interested in learning Affiliate Marketing…
Are You Serious About Making Money Online?
Turn Your Interest Into Income And Passion Into Profits!
If You Are Tired Of Scams & Products That Under-Delivers. My Free Guide Will Be A Greater Help. I Know This Because The Same Process Helped Me To Become My Own Boss. By Clicking The Above Button You Can Get My Free Guide.
Need help with anything I discussed here on How To Write A Fantastic Blog Post: Tips from a Blogger?
Not to worry, I am here to help you, please feel free to contact me at paul@beyourownbossbyblogging.com or leave your comment here and I will be happy to help you.
Your Friend,