When blogging first began, it was a means for fun and creative expression alone, which is the reason why most bloggers first launch their sites. However, these days, it is possible to take your passions and turn them into a profit.
You can turn your interest into income! In fact, bloggers who are interested in making money from their writing efforts do have a number of ways to do so. That being said, it isn't always easy.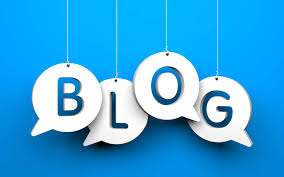 With that in mind, here are six things that you should do to turn your blog into a successful business. This is an affiliate contributed post. That means that Paul did not write the entire post.
Narrow Down Your Niche
When visiting your site, you'll want your readers to instantly recognize what you know and what you're all about.
If you continuously post about the same topic, it shows that you're an expert, which will give readers a reason to trust you. If visitors are unable to see a clear theme, however, they'll become confused and may even leave. For this reason, you should stick to a specific niche.
With continuous learning and research you can become an Authority in your niche from Author. In the initial part you will be an author and gradually you will become an authority in your niche.
Do remember…
'The expert at anything was once a beginner.' – Helen Hayes
Figure Out Specific Goals
Brian Tracy stated it well…
Your life only begins to become a great life when you clearly identify what it is that you want, make a plan to achieve it and then work on that plan every single day.

Real entrepreneurs know that goal-setting is crucial to business success. With that in mind, if you want to turn your blog into a profitable venture, you're going to need to set yourself some targets.
There are a plethora of things you can set goals for, from how many page views you want to how many bloggers you want to collaborate with. Just ensure that yours are clear.
"The primary reason for failure is that people do not develop new plans to replace those plans that didn't work." – Napoleon Hill
Give Readers Real Value
Readers stick by and continue to visit their favorite blogs because they know that they're always going to receive new, unique, and in-depth content.
If you fail to offer this to your readers, then you're simply not going to gain very many of them. Because of this, you need to post content that has real value. Provide new insights, solve common problems, or just be better than other posts.
Always try to give value from each of your post. While writing your post ask yourself what is the value, solution, help my visitor is going to get. Provide value to your customers rest (Sales or Money) will automatically follow.
Once I read… By Solving others problem and proving value you can earn money. Build trust!
Supercharge Your Search Traffic
Unless your readers have heard of your blog elsewhere, it's likely that they'll find you by looking up your specific niche online. This means that, if you aren't in the first few search results, you're unlikely to grow your audience.
For this reason, you should contact SEO companies nearby and work to optimize your site for search engines. This will help to improve your ranking and traffic.
Learn To Accept Help
Turning your blog into a business isn't going to be easy, but, thankfully, there are thousands of other writers out there that have already done it.
Whenever you're struggling, whether it be on choosing blog topics or building your audience, you should turn to one of those for support and advice. You can find this help anywhere online, from advice forums to Facebook groups.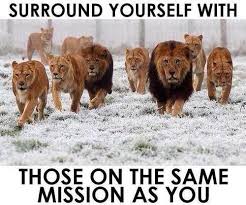 Having few Mentors, Coaches, group of like-minded people, community, training platform will play a vital role in your blog's success.
Set Aside The Time
There is a big difference between blogging for fun and blogging for profit. When a blog is just a hobby to you, you're able to post as and when you like, however, when your blog is also a business, you have schedules to stick to, as well as marketing and other important tasks to handle. It's vital that you set aside the time to get this work done and hire help if necessary.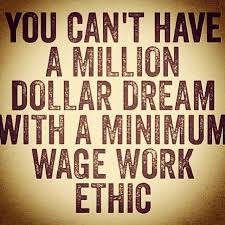 Time management is life management. You can build the biggest wall in the world one brick at a time.
Final Thoughts
Turning a blog into a business can be a challenge, but, hopefully, with this advice, you can make the task a little easier.
By focusing on the above six vital things you can Turn Your Blog Into A Successful Business . It will take time, work and effort, also its not going to happen immediately but its worth the effort.
What I Recommend To Make Money Online? 
---
In order to attain online success and build a long-lasting career, you need to have great training.
When it comes to building an online business, you will get a lot of doubts and you need great support and guidance.
I will recommend the training which helped me to become a full-time blogger working from home.
Step by step training covering everything from scratch. A complete walkthrough and tasks to complete after every lesson. Weekly webinars, 24/7 support, live chat etc.,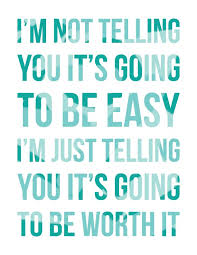 Anyone can build an online business from home by using the same training platform I am using because it shows you how to turn your idea into income.
You're at the point of decision. You can either continue down the path of least resistance, the path you have already been traveling, or you can choose the road less traveled. The path of least resistance will probably result in you getting the same outcomes you've always received.
But if you want something different to happen, if you want to change the direction of your Finances and be your own boss you're going to have to do something different.
Make a new choice, and pursue your new outcome.
This is not a get rich quick scheme. This is a serious business that can help you to Be Your Own Boss. You can run your business from anywhere, work wherever and whenever you want. Or you can keep struggling like most people. That road leads to nowhere.
This is the method which helped me to escape from being an Employee and turned me into an  Entrepreneur. 
MY TOP RECOMMENDATION – Are you interested in learning about making money online? Want to learn about internet marketing from a genuine company? See MY TOP RECOMMENDATION.
I will teach and help you to be your own boss by blogging
P.S – There 1000's of make money online products and 1000's yet to come! But there is a genuine platform from where I learned everything and they are in the market since 2015 with 1300000+ members. The time is now and take action!
You Can Read My Number One Recommended Program's Review HERE
Need help with anything I discussed here…
Not to worry I am here to help you, please feel free to contact me at paul@beyourownbossbyblogging.com or leave your comment here and I will be happy to help you.
Your Friend,
Paul