In this post, How To Make Money From A Website Without Selling Anything? I am going to share you with some helpful insights on making money without selling.
Many people hate selling or they are not comfortable selling things to other people. If you belong to that group of people you are in the right place.
Many people think that in order to make money online they need to have their own product and sell products on their website.
However, it is really possible to make money online from your website without selling anything. Continue your reading to find out how…
Importance Of Having Your Own Website
---
Am I going off the track? No, not at all.
In order to make money online, you need to have your own website. I understand you might have come across loads of products and programs stating…
Make money without building your website, without an email list, without experience, without much work, etc.
But the reality is different. In order to make money online, it is always advisable to have your own website. Having your website gives you control over your business. It creates a brand for you and in the long run, will make you an authority.
Learning to build your own website is not rocket science. Thanks to the advancement in technology. So first learn to build your own website.
Now you might have a question… What my website is all about? You can build your website based on your passion (interest). For more information, you can read my free guide.
Ad Networks
---
You can display ads on your website and make money from it. The classic example is Google Adsense.
You are simply going to place the code provided by Google Adsense on your site. Whenever visitors clicks on the ad and visit the site you are paid.
You need to submit your site to Google Adsense and after reviewing if your site is eligible they will approve you.
However, the earning potential is very less unless you have loads of traffic.
Mediavine
There is another ad network called Mediavine where they pay a lot more compared to Google Adsense (their rates are high).
However, like Google Adsense, you can't apply for it because you need to have a minimum of 25,000 sessions for the last 30 days in order to qualify.
If you are receiving loads of traffic and you have 25,000 sessions (not page views) in the last 30 days then Mediavine will be the better option compared to Google Adsense.
Affiliate Marketing
---
Affiliate Marketing is all about selling right? This is post is about making money without selling anything right? No, and Yes is the answer to the above question.
Affiliate Marketing is not about selling it's different. It's about providing value and helping your visitors. There are no hard-core sales involved!
You are going to produce quality content on your website that helps people or guide people towards finding a solution to their problem or to the information they are looking for.
Through Affiliate Marketing you can make money online. However, it takes a lot of work and effort to produce results but there is no limit on the income potential.
I would like to introduce you to my FREE GUIDE "A Beginners Guide To Making Money Online – Be Your Own Boss!". Anyone can build an online business from home by using my FREE make money online Guide, because it shows you how to turn your Passion into Profits.
My Earnings
---
Often people ask me is it really possible to earn $100+ in a single day. The answer is YES! My Highest Per Day Earning is $175 In Affiliate Marketing. See the proofs below.

Looking for the latest one?
Back To Back Earnings Within A Few Hours…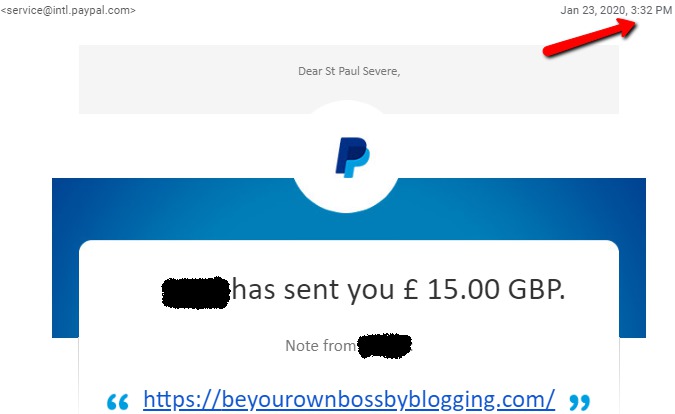 Within a few hours another payout…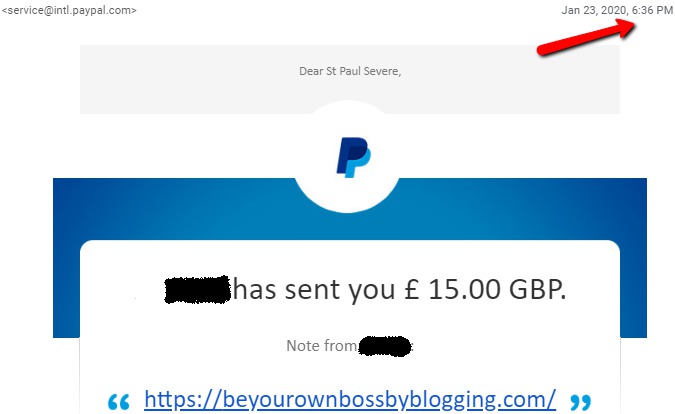 What about recurring income every month?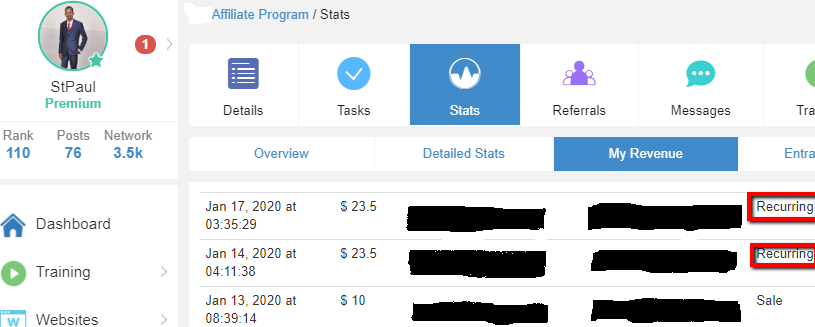 How I Make Money Online? 
---
"Success Is A Learnable Skill. You Can Learn To Succeed At Anything." — T. Harv Eker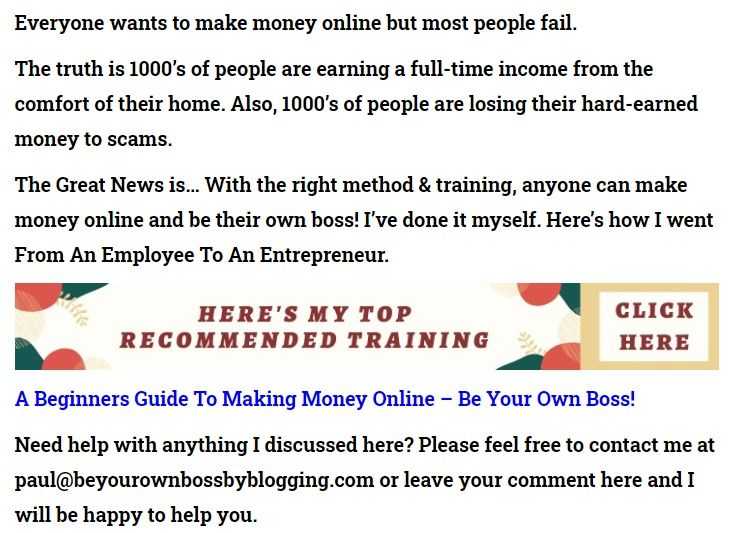 "Affiliate Marketing Has Made Businesses Millions & Ordinary People Millionaires." – Bo Bennett
Are You Interested To Find Out How I Turned From An Employee To An Entrepreneur?

Your Friend,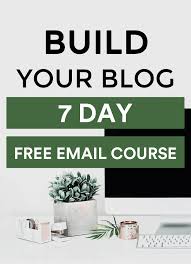 Sign Up To My FREE Make Money Online Email Course…
Learn To Turn Your Passion Into Profits!
Learn To Turn Your Interest Into Income!