You can use special links to monetize your blog and make a little extra money. If you correctly use affiliate links, you can get paid a small commission for each successful sale.
This is an affiliate contributed post. That means that Paul did not write the entire post.
Make Sure They Are Relevant
Before you go sticking links all over your beautiful blog, make sure they are relevant to your niche. For instance, video games affiliate links won't do much good in your home improvements blog. Additionally, irrelevant links will hurt your SEO score.
Therefore, keep all affiliate links niche-specific. Check out this sports news site (https://sportnews.in/Cricket) as a perfect example. It provides cricket news with affiliate links (via banner and sidebar ads) to a well-known sports betting site that accepts bets on cricket matches.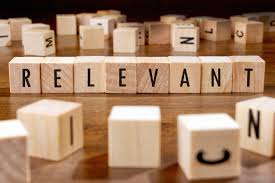 Naturally Incorporate Into Copy
You can advertise affiliate links to users in traditional ways. Affiliate ads typically include banners and sidebar ads that appeal to your users. However, a great trick is naturally incorporating affiliate links into your blog post copy.
The following sentence would make a great example: "…although the graphics aren't as polished as some of the latest PlayStation 5 games, such as Horizon: Forbidden West…". Here, you could use your video game keys or Amazon affiliate link to either the new PS5 games page or Horizon: Forbidden West on Amazon.
Use a Reputable Provider
Using a reputable affiliate provider is helpful, as they aren't all that they promise, and some are fraudulent. For example, some providers may use your blog to spam junk ads using bots and malicious code. As a result, your SEO score could be decimated.
You can check the affiliate provider you want to sign up with is well-known and trusted as you would other companies. For example, a quick Google search will let you know based on user reviews. Typically, programs that offer higher payments than others may not be as trustworthy as more reasonable ones.
Don't Overuse Links
Like all blog content, you mustn't overuse your affiliate links. This is akin to spamming, and Google's SEO algorithm might penalize your website for it. However, you can get away with placing a few affiliate links into your copy as long as they are relevant.
Typically, you will be OK if you include one Call to Action (CTA) affiliate link, no more than three natural links, and one banner advertisement. However, consider the size of your post before placing some of these. For instance, a 500-word post with all of these will look crammed and spammy.
Advertise Your Links to Users
There's nothing wrong with simply asking users to click an affiliate ad. For example, a popup with an exclusive offer when a user enters your site is standard and effective. Additionally, you could use a location detector for advertising when a user is about to leave your site.
However, ads like these should be worth your users' time. Offer an incentive to stay on your site or click through to your products. Exclusive email signup bonuses like a free e-Book or discounts on specific products and services are an excellent way to potentially make more money.
Summary
Affiliate links are a great way to monetize your blog. However, overusing them in the wrong ways can harm your site's SEO and won't lead to sales. Relevance and natural use are best.
How I Make Money Online?
---
"Success is a learnable skill. You can learn to succeed at anything." — T. Harv Eker
I strongly believe having your own blog and doing affiliate marketing is the best way to make money online. Also, you can learn about how to drive free traffic to your site without spending any money.
The Greatest gift that extraordinarily successful people have over the average person is their ability to get themselves to TAKE ACTION! – Tony Robbins
I have revealed in more detail the method which helped me to become a full-time Affiliate Marketer and how YOU too can do it in my FREE Guide.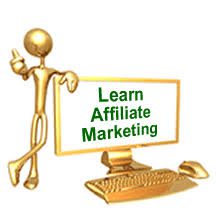 I want to share what I found so you can build the online business of your dreams too!
"Affiliate Marketing has made Businesses Millions & Ordinary People Millionaires." – Bo Bennett
If you are interested in learning Affiliate Marketing…
Are You Serious About Making Money Online?
Turn Your Interest Into Income And Passion Into Profits!
If You Are Tired Of Scams & Products That Under-Delivers. My Free Guide Will Be A Greater Help. I Know This Because The Same Process Helped Me To Become My Own Boss. By Clicking The Above Button You Can Get My Free Guide.
Need help with anything I discussed here on How to Correctly Use Affiliate Links on Your Blog?
Not to worry, I am here to help you, please feel free to contact me at paul@beyourownbossbyblogging.com or leave your comment here and I will be happy to help you.
Your Friend,