Becoming a successful blogger takes a lot of commitment, research, and hard work. To be the best you can be, you need to be aware of the best resources to help you grow as a blogger. 
Whether you are new to blogging or a more seasoned blogger looking for new ways to grow your audience, these resources will help you succeed. Let's take a look at some of the best resources for becoming a successful blogger.
Blogging Is Good For Your Career. A Well-Executed Blog Sets You Apart As An Expert In Your Field. – Penelope Trunk
This is an affiliate contributed post. That means that Paul did not write the entire post.
What Makes A Successful Blogger?
Successful bloggers understand who their audience is and how to connect with them. You'll want to find out who your ideal audience is and then figure out a way to reach out to them. Knowing who your audience is, as well as knowing how to reach them, will help you grow your audience and make your brand the talk of the town!
You can use different strategies to reach your audience, such as blogging with a specific audience in mind, tailoring your content to different audiences, and using growth hacks to grow your audience. Additionally, you can use social media to connect with your audience and grow your reach.
Podcasts For Bloggers
Podcasts are a great way to improve your blogging skills and learn new things. Whether you are looking to improve your writing technique or learn a new marketing technique, podcasts can help you with your research and also help you expand your knowledge. The Blogging Millionaire is a great place to start. 
Moreover, podcasts are also a great way to build relationships with other bloggers in your niche. You can also use podcasts to help you earn more passive income through advertising for sponsored podcasts or create your own podcast for your audience.
There are hundreds of podcasts on almost every topic under the sun, so finding the ones that suit you and your niche is a simple process.
Books For Bloggers
Books are another excellent resource for bloggers. Whether you are looking for something to help you expand your knowledge or improve a skill, books are a great way to learn.
When it comes to blogging, you can use books to help you improve your writing skills, create content for your audience, or just expand your knowledge on general topics.
As a blogger, you should know a lot about your niche and everything that is going on in your industry. Books can help you to learn more about your industry and the ins and outs of your niche so you can be an even better blogger. One of my favorites that I highly recommend is Hook Point: How to Stand Out in a 3-Second World.
The First Step In Blogging Is Not Writing Them But Reading Them. – Jeff Jarvis
Online Resources For Bloggers
Online resources are extraordinarily helpful if you know how to use them. For instance, there are grammar checkers available for download or membership online. This tool is useful because it ensures that your blog is grammatically correct, which is important in establishing legitimacy for your blog.
Also, there are tons of free social media images available for use online. Instead of dealing with royalty fees, these images are just as effective and for zero cost! Images are a great way to boost the aesthetic of your post and curate an overall vibe for the blog.
How I Make Money Online?
---
"Success is a learnable skill. You can learn to succeed at anything." — T. Harv Eker
I strongly believe having your own blog and doing affiliate marketing is the best way to make money online. Also, you can learn about how to drive free traffic to your site without spending any money.
The Greatest gift that extraordinarily successful people have over the average person is their ability to get themselves to TAKE ACTION! – Tony Robbins
I have revealed in more detail the method which helped me to become a full-time Affiliate Marketer and how YOU too can do it in my FREE Guide.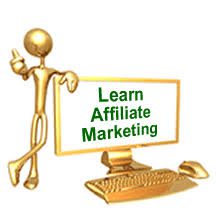 I want to share what I found so you can build the online business of your dreams too!
"Affiliate Marketing has made Businesses Millions & Ordinary People Millionaires." – Bo Bennett
If you are interested in learning Affiliate Marketing…
Are You Serious About Making Money Online?
Turn Your Interest Into Income And Passion Into Profits!
If You Are Tired Of Scams & Products That Under-Delivers. My Free Guide Will Be A Greater Help. I Know This Because The Same Process Helped Me To Become My Own Boss. By Clicking The Above Button You Can Get My Free Guide.
Need help with anything I discussed here on How To Be The Best Blogger Using These Blogger Resources?
Not to worry, I am here to help you, please feel free to contact me at paul@beyourownbossbyblogging.com or leave your comment here and I will be happy to help you.
Your Friend,