How Much It Will Cost To Start An Online Business? is the question often people ask me. In this post, I am going to provide you details on the cost it will take to start an online business.
Is It Possible To Start An Online Business Without Investment?
---
I lost $4000+ to scams and to programs and products that under-delivered with low-quality. So I decided I am not going to invest any money and tried free methods.
I tried many programs and products that requires zero investment. To name a few…
PTC (Paid To Click)
GPT (Get Paid To)
Ad Posting
Captcha Typing
Online Surveys
Data Entry
Email Reading
Tele Calling
Transcription
Whether you believe it or not I have tried 75+ programs and products since 2008.
It is possible to earn money online without any investment and I earned money. But the sad thing is after investing hours I was only able to earn cents.
It is not worth the time we invest in and it's true there is no free lunch in this world.
In the offline world we never ever think about starting a business without any investment but when it comes to online we think about starting a business without investment and the worst thing is we look for quick results without any hard work.
So don't waste your time clicking ads, posting ads, typing those captchas, reading emails, etc. Instead, use your time in building your own online business.
How Much It Will Cost To Start An Online Business?
---
There are programs that will cost you very less but once you purchase the low ticket product you need to buy the upsells and if you calculate the upsells you will realize it's very expensive.
There are programs and products called high ticket offers that will cost you around $1000 or more. Often people can't afford it and many products under-delivers with low-quality.
So you need to find the right platform that will provide you all the required tools, training, support, and service. It will cost you $49 per month or $495 (around $1.36 per day) for one year.
Wealthy Affiliate
---
You might have come across some reviews about Wealthy Affiliate and wondered whether those things are really true.
When I came across Wealthy Affiliate in 2016 I was afraid and skeptical. I did my research and finally decided to join Wealthy Affiliate.
Whether you are going to join or not that's up to you but the truth is Wealthy Affiliate is an awesome platform to learn about Affiliate Marketing. You get all the tools, training, and support under one platform.
I am seeing a lot of success stories on a daily basis. Wealthy Affiliate is one of the best training platforms I came across online.
Wealthy Affiliate helped me to quit my day job and I am a full-time affiliate marketer and blogger working from home.
If you are interested to learn about Affiliate Marketing from scratch, I can help you. For more in-depth and detailed information on Wealthy Affiliate click HERE.
You can see the proof below…
My Earnings
---
Often people ask me is it really possible to earn $100+ in a single day. The answer is YES! My Highest Per Day Earning is $175 In Affiliate Marketing. See the proofs below.

Looking for the latest one?
Back To Back Earnings Within A Few Hours…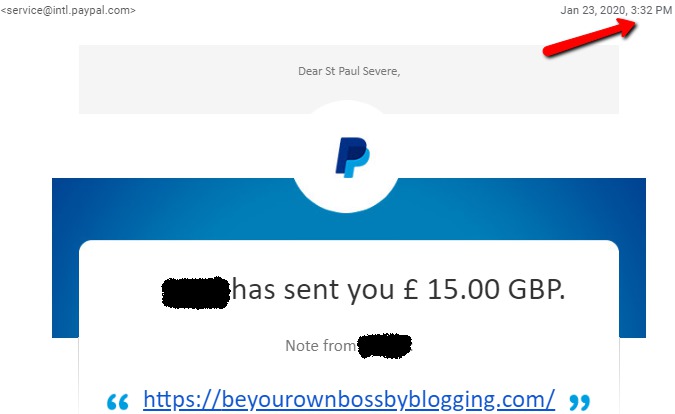 Within a few hours another payout…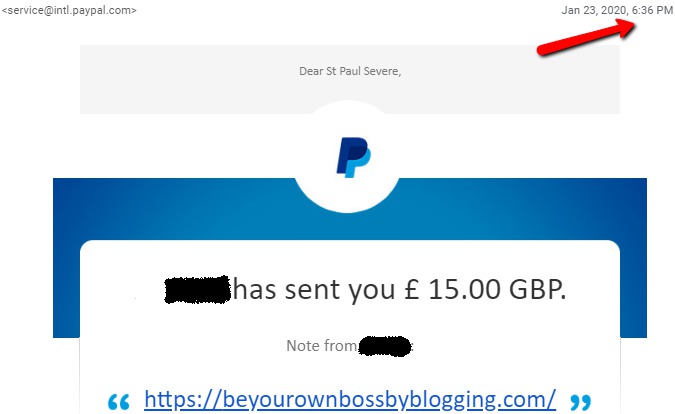 What about recurring income every month?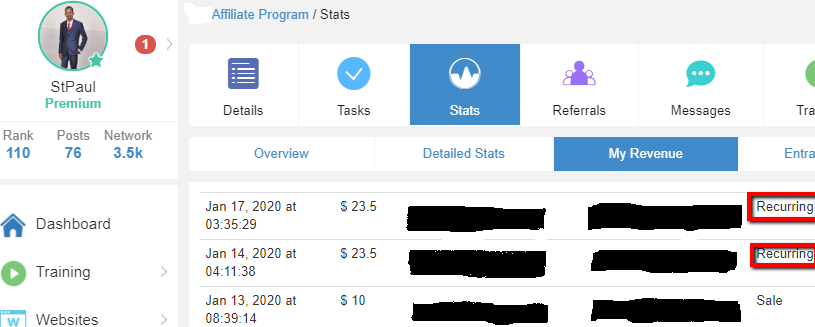 How I Make Money Online?
---
"Success Is A Learnable Skill. You Can Learn To Succeed At Anything." — T. Harv Eker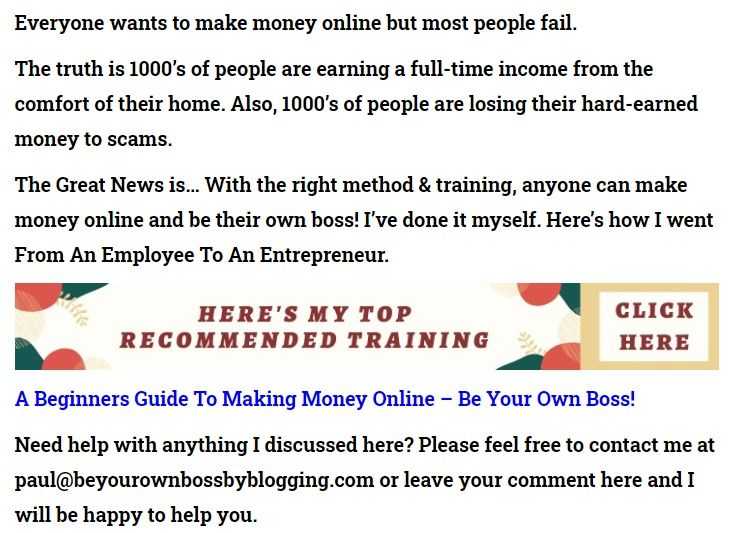 "Affiliate Marketing Has Made Businesses Millions & Ordinary People Millionaires." – Bo Bennett
Are You Interested To Find Out How I Turned From An Employee To An Entrepreneur?

Your Friend,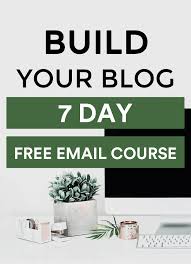 Sign Up To My FREE Make Money Online Email Course…
Learn To Turn Your Passion Into Profits!
Learn To Turn Your Interest Into Income!