One of my goals for 2020 is to write one post per day daily, that's the minimum. In this post, I am going to talk about the importance and benefit of blog posts.
Free Traffic
---
Writing quality blog posts can drive free traffic to your website and the best part is it will bring potential free traffic.
People are spending thousands of dollars on traffic. I am not saying it's waste to spend money on paid traffic but there is no guarantee. Without proper training, you might lose money.
However, there are many bloggers who drive free traffic (1000+ visitors per day) to their site without spending any money.
Personally, since I am on a budget I have chosen this path (organic traffic). So writing quality posts is the main part of my business.
Since 1st June 2019, I am writing one post per day. I am planning to write 500 posts for this year. This is the 75th post for this year.
Each Blog Post Is A Seed
---
You need to be aware that getting free traffic takes a lot of time, effort and work. Experts are advising at least you need to wait for 6 months to see good results from your blog posts.
To be honest, there are some posts that were written many months before but it still brings traffic to my site today.
In the beginning, when I started to write I use to check my Google analytics daily and feel bad about just 3-5 members visiting my site per day.
Some of my blogging friends advised me to stop worrying about traffic and instructed me to produce quality content on a daily basis. Now I am seeing good results for people from many countries visiting my website on a daily basis.
Now I realize each blog post is a seed and it will take time to grow.
For more information about my story…
You can see my earnings below and for sure these people are one of the main reasons for my online success.

Looking for the latest one?
Back To Back Earnings Within A Few Hours…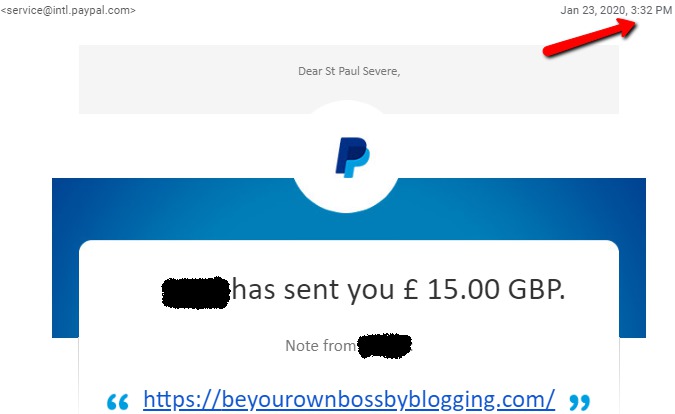 Within a few hours another payout…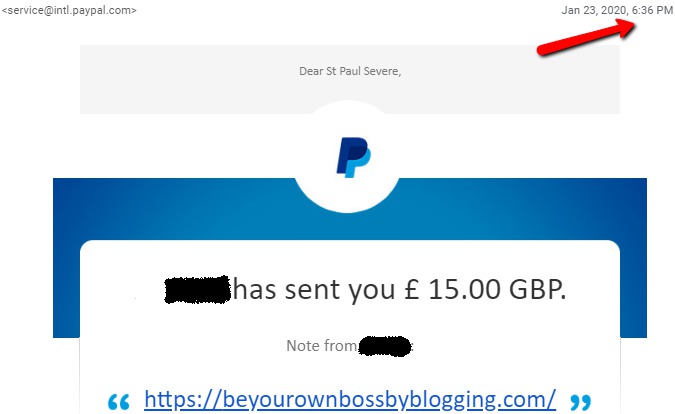 What about recurring income every month?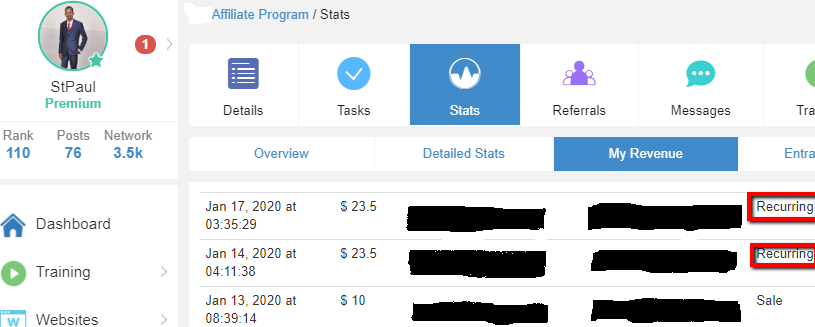 How I Make Money Online? 
---
"Success Is A Learnable Skill. You Can Learn To Succeed At Anything." — T. Harv Eker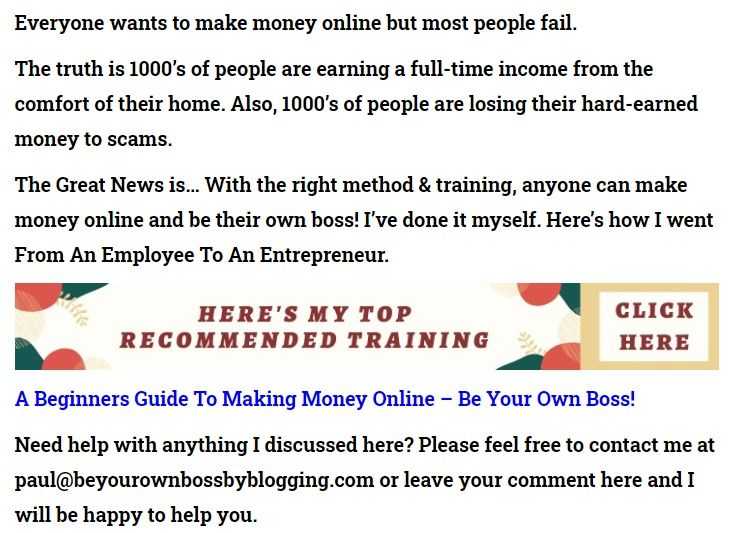 "Affiliate Marketing Has Made Businesses Millions & Ordinary People Millionaires." – Bo Bennett
Are You Interested To Find Out How I Turned From An Employee To An Entrepreneur?

Your Friend,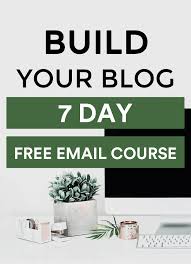 Sign Up To My FREE Make Money Online Email Course…
Learn To Turn Your Passion Into Profits!
Learn To Turn Your Interest Into Income!