There's no doubt that cybersecurity issues have grown in importance over the last several years. As company data has become more valuable, so too have the opportunities for online criminals.
As we've come to realize, the idea that security starts and ends with the purchase of a prepackaged firewall is simply misguided. – Art Wittmann
The kinds of threats that companies face are changing all the time. Go back a decade, and the main problems were cloud security and viruses. Today it is ransomware and phishing that have a nasty habit of laying companies low.
This is an affiliate contributed post. That means that Paul did not write the entire post. 
Focusing more on cybersecurity, both on a personal and business level, can bring all kinds of benefits. For one, it increases your market value and reduces the risks that your enterprise faces. People who understand cybersecurity are in massive demand right now, with wages rising much faster than average. 
Cyber-Security is much more than a matter of IT. – Stephane Nappo
If you have a business, the other reason to invest in your cybersecurity skills is to protect your brand. In 2017 and 2018 alone, there were dozens of massive, high profile security breaches that cost the companies behind them dearly.

Equifax, for instance, lost the details for 145 million customers, stealing their credit card information. Then, in March 2018, MyFitnessPal lost data for 150 million customers, again exposing things like name, account details, and passwords.
It takes 20 years to build a reputation and few minutes of cyber-incident to ruin it. – Stephane Nappo 
As the following infographic shows, the trick is to stay one step ahead of the game with the right qualification. Once you understand the cybersecurity landscape, you're better able to manage your information, deter threats, follow emerging trends, and protect against phishing.
And, if you're not working right now, these skills can dramatically increase your value in the workforce.

Check out the source for this infographic
I hope you got helpful insights on ways to prevent Cybersecurity breaches/attacks.
How I Make Money Online? 
---
"Success is a learnable skill. You can learn to succeed at anything." — T. Harv Eker
I strongly believe having your own blog and doing affiliate marketing is the best way to make money online. Also, you can learn about how to drive free traffic to your site without spending any money.
The Greatest gift that extraordinarily successful people have over the average person is their ability to get themselves to TAKE ACTION! – Tony Robbins
I have revealed in more detail about the method which helped me to become a full-time Affiliate Marketer and how YOU too can do it in my FREE Guide.
I want to share what I found so you can build the online business of your dreams too!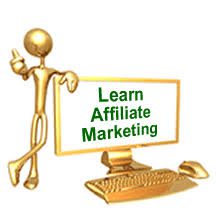 "Affiliate Marketing has made Businesses Millions & Ordinary People Millionaires." – Bo Bennett
If you are interested in learning Affiliate Marketing…
Need help with anything I discussed here on Cybersecurity Is Probably The Biggest Threat Your Business Faces?
Not to worry, I am here to help you, please feel free to contact me at paul@beyourownbossbyblogging.com or leave your comment here and I will be happy to help you.
Your Friend,