Working with a marketing firm is an excellent way for small and medium businesses to boost their profile.
When you outsource your marketing to an experienced and competent firm, you can guarantee that you're going to get quality marketing.
You can save money through outsourcing, and you'll get a whole marketing team at your disposal.
When you need to choose a marketing firm to work with, you will need to consider a few different things that will affect the service you receive and the relationship that you form with your chosen marketing firm.
Take a look at some of these ideas to help you get the right firm.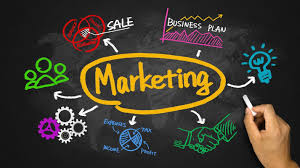 This is an affiliate contributed post. That means that Paul did not write the entire post.
Choose A Firm For Your Sector 
---
When you first start looking at marketing firms, you might want to look for one targeting businesses in your sector. Firstly, you may want a firm that offers marketing for either B2B or B2C businesses.
You might also want to look for a firm with experience working with businesses in your sector or niche. A law firm marketing service will be able to approach the company's marketing with the appropriate knowledge.
This will help you to guarantee that they understand your business and can prove that they have produced campaigns for businesses like yours.
Check The Services They Offer 
---
Of course, the marketing firm that you choose needs to offer the services that you're looking for. Finding an agency that offers everything that you need in one package makes everything a lot easier.
You will have one team and one point of contact to work with, and you can ensure coherent campaigns where everything works together.
There are various services that you might be looking for, including both digital and more traditional marketing methods. You might have to consider two different marketing agencies for these two types of marketing, but you can also find some that offer both.
Take A Look At Their Case Studies And Portfolio 
---
It's important that you know if a marketing agency has a proven track record and can get you results.
If they have a good website, they should have a portfolio and perhaps some case studies to show you how they have helped their previous and current clients.
They should be able to show you the work that they have produced for various campaigns, as well as how they have helped their clients to boost their profile and grow their business.
Think About The Relationship 
---
It's important that you are able to build a good relationship with your marketing firm.
You will be working together to meet common goals, so you need to be able to see your business working in harmony with the marketing firm.
One way to help gauge this is through the communication you have with the agency when you're discussing what they can do for you. It will help you to get a feel for how they communicate with you and whether you will work well together.
Take your time when you're choosing a marketing agency for your business. You can find one that works for you and your business.
How I Make Money Online? 
---
"Success is a learnable skill. You can learn to succeed at anything." — T. Harv Eker
I strongly believe having your own blog and doing affiliate marketing is the best way to make money online. Also, you can learn about how to drive free traffic to your site without spending any money.
The Greatest gift that extraordinarily successful people have over the average person is their ability to get themselves to TAKE ACTION! – Tony Robbins
I have revealed in more detail about the method which helped me to become a full-time Affiliate Marketer and how YOU too can do it in my FREE Guide.
I want to share what I found so you can build the online business of your dreams too!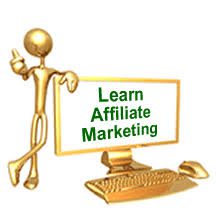 "Affiliate Marketing has made Businesses Millions & Ordinary People Millionaires." – Bo Bennett
If you are interested in learning Affiliate Marketing…
Need help with anything I discussed here on Choosing A Marketing Firm: The Key Considerations?
Not to worry, I am here to help you, please feel free to contact me at paul@beyourownbossbyblogging.com or leave your comment here and I will be happy to help you.
Your Friend,