Welcome To My Article Business Ideas For Pastors
If you are a pastor, missionary or serving GOD in any form part-time or full-time and looking for make money online opportunities you have come to the right place.
First of all, I would like to appreciate you for serving our LORD, GOD Bless!
In this article, I will provide you some helpful information and ideas to start your online business.
As a pastor, I do know how busy you will be and it is not possible for you to commit for a particular time on a particular day. Since your schedule is not in your hand.
The best advantage of the online business opportunities is you can work at your convenient time.
Anyone can build an online business from home by using my FREE make money online Guide, because it shows you how to turn your Interest into Income.
Let Me Make It Clear
---
Before I start let me make one thing clear…
There might be some people who might say pastors should not do any other work or business other than ministry work.
I do have heard people saying GOD called me and HE will provide me!
I appreciate it! I do respect your belief and I am not here to argue. However, there are some pastors looking for business opportunities to those pastors I am writing this article.
However, the below verses are my inspiration…
"With toil and labor we worked night and day, that we might not be a burden to any of you," he writes in 2 Thessalonians 3:8.
"Nevertheless, we have not made use of this right, but we endure anything rather than put an obstacle in the way of the gospel of Christ." Paul preached free of charge in Corinth so that he would not "put an obstacle in the way of the gospel of Christ." – 1 Corinthians 9:12
You yourselves know that these hands ministered to my necessities and to those who were with me. In all these things I have shown you that by working hard in this way we must help the weak and remember the words of the Lord Jesus, how he himself said, 'It is more blessed to give than to receive.' (Acts 20:34–35)
My Story
---
I was actually in the exact place you are right now… Searching for ways to make money online. I have tried many programs and products such as…
Paid To Click, Get Paid To, Captcha Typing, Email Reading, Online Surveys, Ad Posting, Data Entry, Transcription, Network Marketing, Content Writing, Tele Calling, etc.
I have lost $4,000+ to scams and products which under-delivers with low-quality. So I know the pain and how it hurts to lose our hard-earned money.
Finally, in September 2016, I found a genuine method to make money online as a result since December 2017, I am a Full-Time Affiliate Marketer and Blogger working from home and I do Part-time ministry.
Being the servant of GOD a lot of people come to us with the prayer request and share their struggles.
For example, when a person is sharing his struggle to feed his family, we are going to pray for them but giving some money to them will be a greater help.
Already you might be helping people, by having a second source of income we can help even more people.
Pure religion and undefiled before God and the Father is this, To visit the fatherless and widows in their affliction, and to keep himself unspotted from the world. – James 1:27
Business Ideas For Pastors
---
Although there are many online business ideas I will share 4 ideas with you.
Blogging
Affiliate Marketing
Dropshipping
Selling Your Own Products (Bible Study, Books, Sermons)
Blogging
---
By having your own blog you can earn money online. Below is the blueprint for building a blog.
Choose an Interest
Build a Website on your Interest
Drive traffic
Make Money
Affiliate Marketing
---
If you are not aware of Affiliate Marketing below is the definition from Wikipedia…
Affiliate marketing is a type of performance-based marketing in which a business rewards one or more affiliates for each visitor or customer brought by the affiliate's own marketing efforts.
Dropshipping
---
There is a slight difference between Affiliate Marketing and Dropshipping. In Affiliate Marketing you will not fix the price of the product whereas in Dropshipping you will fix the product price.
If you are not aware of Dropshipping below is the definition from Wikipedia…
Dropshipping is a supply chain management method in which the retailer does not keep goods in stock but instead transfers the customer orders and shipment details to either the manufacturer, another retailer, or a wholesaler, who then ships the goods directly to the customer. As in retail business, the majority of retailers make their profit on the difference between the wholesale and retail price, but some retailers earn an agreed percentage of the sales in commission, paid by the wholesaler to the retailer.
Selling Your Own Products
---
You can sell your own product or service online for example…
Your books, albums, online courses, etc.
Thanks for reading my post!
If you are interested to learn about making money online from scratch I can help you.
"The Great End Of Life Is Not Knowledge But Action" – Thomas Henry Huxley
Action is what unites every great success and action is what produces results. Take Action!
My Earnings
---
Often people ask me is it really possible to earn $100+ in a single day. The answer is YES! My Highest Per Day Earning is $175 In Affiliate Marketing. See the proofs below.

Looking for the latest one?
Back To Back Earnings Within A Few Hours…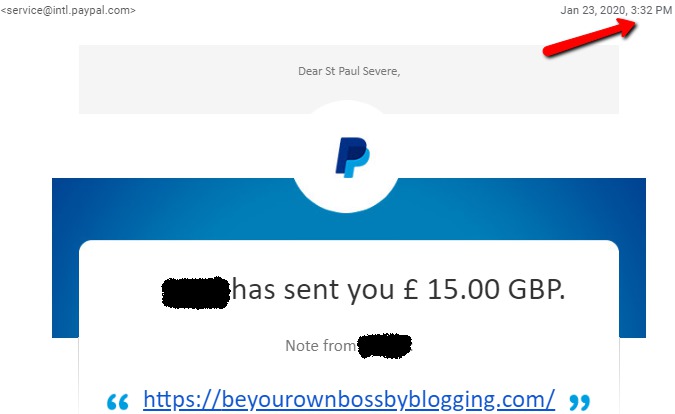 Within a few hours another payout…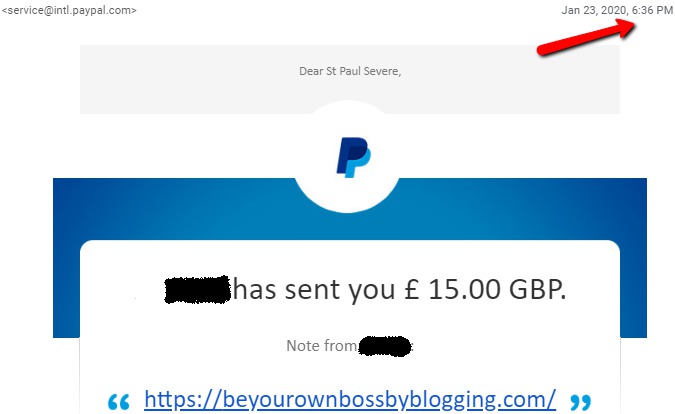 What about recurring income every month?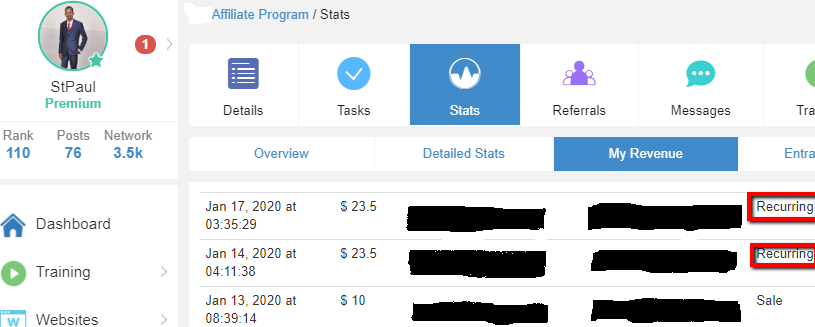 How I Make Money Online? 
---
"Success Is A Learnable Skill. You Can Learn To Succeed At Anything." — T. Harv Eker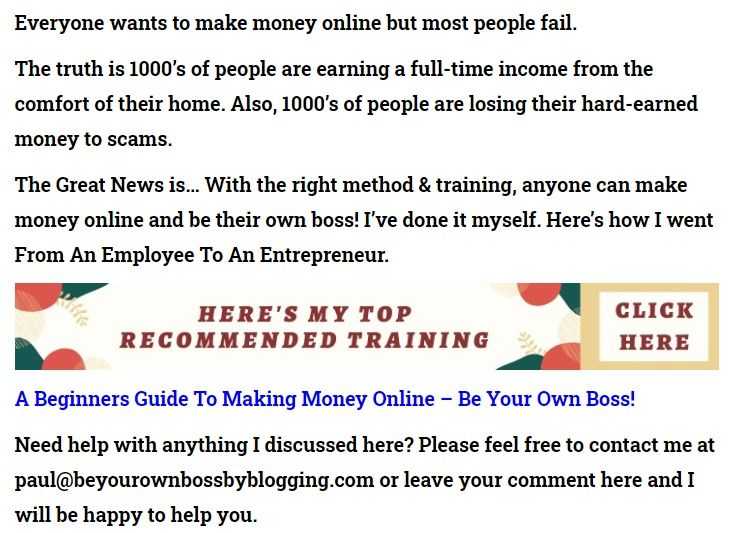 "Affiliate Marketing Has Made Businesses Millions & Ordinary People Millionaires." – Bo Bennett
Are You Interested To Find Out How I Turned From An Employee To An Entrepreneur?

Your Friend,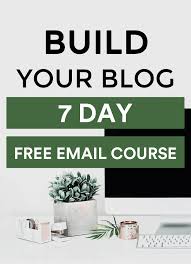 Sign Up To My FREE Make Money Online Email Course…
Learn To Turn Your Passion Into Profits!
Learn To Turn Your Interest Into Income!