In this day and age, we can do just about anything online. And it's liberating. We can book appointments, speak to friends around the world, and make money too!
Because of that, we tend to mainly see the internet as a wonderful thing. It provides opportunities that we may not have ever had before. However, it is also important for us all to think about the risks that come with that. And, as a result, ask – are you ever truly safe online?
This is an affiliate contributed post. That means that Paul did not write the entire post.
Catfishing
---
It's lovely to be able to connect with different people online. You may find that you discover new business opportunities or make new friendships as a result. But, at the same time, you have to remember that you're online – and that people may not be who they day they are. Catfishing can happen, so it's better to be overcautious than targeted.
Catfishing is a type of deceptive activity where a person creates a sockpuppet social networking presence, or fake identity on a social network account, usually targeting a specific victim for abuse, deception, or fraud. Catfishing is often employed for romance scams on dating websites. The practice may be used for financial gain, to compromise a victim in some way, or simply as forms of trolling or wish fulfillment.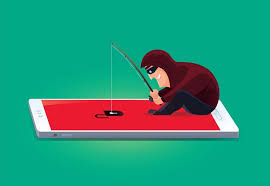 Fraud 
---
The next thing is for you to be aware of fraud. This one can easily tie into the points above or below, because you can be defrauded by people you meet or cyber crime.
But, you may find that your details are used against you, whether that be your personal information on financial fraud with your cards and online banking.
There are 1000's of victims who lost their money, we read a lot of news about cyber crime. The bad news is cyber crime is increasing day by day so we need to be very careful.
Cyber Crime 
---
Then we have cyber crime. Hacking really does happen. And even if you think you're not at risk of malware, you could be. So, it's important to be wary of what you do online, and take steps to keep your devices safe.
For more information about the risk of cyber crime, particularly for businesses and organizations, just take a look at the infographic below.

Infographic Design By Norwich University
The above Infographic not only discussed the problems but provided the solution as well. I believe it provided you with great insights.
Remember, safety and security are the top priorities!
How I Make Money Online? 
---
"Success is a learnable skill. You can learn to succeed at anything." — T. Harv Eker
I strongly believe having your own blog and doing affiliate marketing is the best way to make money online. Also, you can learn about how to drive free traffic to your site without spending any money.
The Greatest gift that extraordinarily successful people have over the average person is their ability to get themselves to TAKE ACTION! – Tony Robbins
I have revealed in more detail about the method which helped me to become a full-time Affiliate Marketer and how YOU too can do it in my FREE Guide.
I want to share what I found so you can build the online business of your dreams too!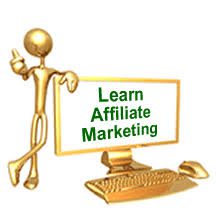 "Affiliate Marketing has made Businesses Millions & Ordinary People Millionaires." – Bo Bennett
If you are interested in learning Affiliate Marketing…
Need help with anything I discussed here on Are You Truly Safe Online?
Not to worry, I am here to help you, please feel free to contact me at paul@beyourownbossbyblogging.com or leave your comment here and I will be happy to help you.
Your Friend,