I have lost $4000+ to many scams and products/programs that under-delivered with low quality.
My dream of working from home, being my own boss, and learning money online was a nightmare.
Finally, in 2016 I joined an awesome platform that helped me to become an affiliate marketer and blogger. In December 2018, I quit my day job and started to work from home being my own boss.
I have learned/learning a lot from that amazing platform. Below I share some basic insights on The 7 Factor Secret Sauce. I am not sharing the full details I am just going to give you some basic insights.
The 7 Factor Secret Sauce
(1) People treat their business like a factory – When it comes to online or work from people take it for granted. We will postpone things because there is no one to ask questions or we are not accountable to anyone. We need to treat it as a business.
(2) We All Waste a Lot of Time – We will waste a lot of time on unwanted things. For example, on Netflix, Youtube, and other social media platforms. Time is money we need to spend it carefully.
(3) Your Work Ethic Defines Your Success – Our work ethic is very important. Plan your schedule, work on it, and stick to it.
(4) You Need to Think About Your Business Lots – You might have heard it. In order to succeed you need to breathe your business.
(5) Failure management and understanding – We need to analyze and learn from our failures. Once I read, Success gives us happiness but failure gives us a lot of lessons.
(6) It only takes ONE thing to lead to success – You only have to be
great at one little tiny niche to be very successful online. You don't need to be great at many things.
(7) Retain & Sustain Your Focus – Just three rules to success. Rule 1 – Focus, Rule 2 – Focus, and Rule 3 – Focus.
I hope you got some helpful insights. Implement what you learned from this post. All the very best!
My Earnings
---
Often people ask me is it really possible to earn $100+ in a single day. The answer is YES! My Highest Per Day Earning is $175 In Affiliate Marketing. See the proofs below.

Looking for the latest one?
Back To Back Earnings Within A Few Hours…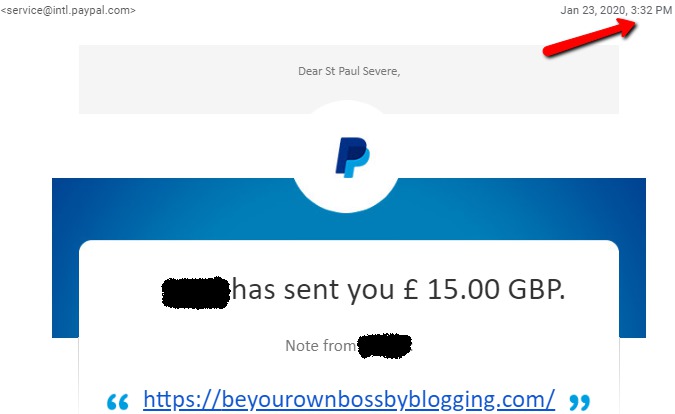 Within a few hours another payout…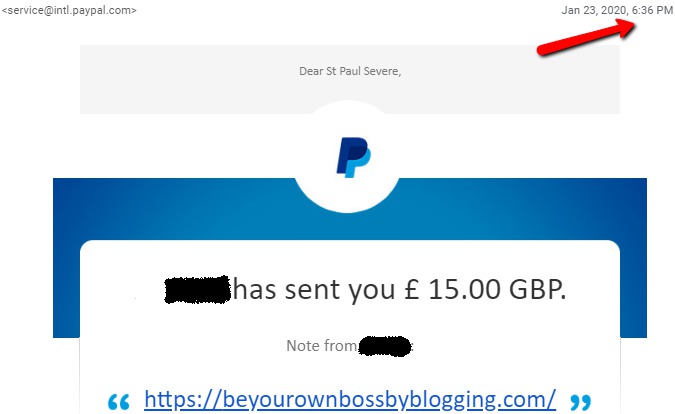 What about recurring income every month?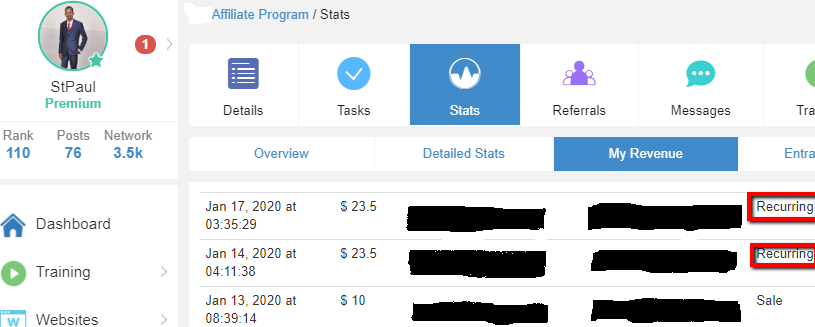 How I Make Money Online?
---
"Success Is A Learnable Skill. You Can Learn To Succeed At Anything." — T. Harv Eker
"Affiliate Marketing Has Made Businesses Millions & Ordinary People Millionaires." – Bo Bennett
Are You Interested To Find Out How I Turned From An Employee To An Entrepreneur?

Your Friend,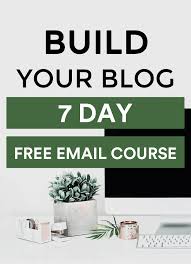 Sign Up To My FREE Make Money Online Email Course…
Learn To Turn Your Passion Into Profits!
Learn To Turn Your Interest Into Income!