In this post, I am going to discuss the 13 Habits Of Successful Affiliate Marketers and I believe you will get helpful insights.
1. Passion 
---
The main driving factor for successful internet marketers is their passion for their affiliate marketing business or to be specific towards their niche/interest.
As you know very well, "Follow your passion. It will lead you to your purpose" – Oprah Winfrey
Follow your passion, love what you do mainly do what you love. That's fundamental for success.
2. Vision & Goals
---
Where there is no vision, the people perish – Proverbs 29 – 18
You need to have a clear vision and specific goals. I hope you know the importance of vision and goals.
If you don't know where you are going, you'll end up someplace else.
3. They Build Their Email List 
---
As you know very well, "Money Is In The List".
Successful affiliate marketers are keen on growing their email list. They focus on email marketing. Our email list is our online asset.
4. Focus
---
Focus is the key and staying on the track is very important. When it comes to Affiliate Marketing you will come across a lot of products and programs that will tempt you to join.
People call it "Shiny Object Syndrome". You need to be careful about it and focus on one thing.
5. Long-Term
---
They are long term guys, they don't look for immediate results and they work for the long term and focus on long term results.
They will be keen on establishing long term and long-lasting business.
6. Continuous Learning
---
They are good readers and they learn continuously. They are not satisfied with the knowledge they have they try new things and learn from others.
7. Ready To Work For Free 
---
Oops! Yes, you read it right, they are ready to work without looking for immediate results or money. They are well aware that it will take time, work, and effort to make money online or to see the results.
They will be continuously working although they don't see results in the beginning stages.
8. Work Schedule
---
They have their own work schedule and will stick to it without any diversion. They know their priorities and they are well organized.
9. Time Management
---
They don't waste time and utilize their time effectively. They know that time management is life management.
They don't spend their time on unwanted things.
10. Readers
---
They are good readers and most of them read self-help books and business-related books on a daily basis.
11. Not Dependent On Just One
---
Mainly they are not just focused on one traffic source. That's is just an example like the same they don't rely on just one earnings or just one affiliate program. They will have plan A, B, and C.
12. Relevancy
---
Their focus, efforts, the products they promote, their blog posts, etc are relevant. They want things to be relevant to their passion.
13. Helping Not Selling
---
They are not trying to sell but they are trying to help others. They are not selling but they are helping which makes them successful.
I hope this helps!
What I Recommend? 
---
"Success is a learnable skill. You can learn to succeed at anything." — T. Harv Eker
Everyone wants to make money online but most people fail.
The truth is 1000's of people are earning a full-time income from the comfort of their home. Also, 1000's of people are losing their hard-earned money to scams.
The Great News is… With the right method & training, anyone can make money online and be their own boss! I've done it myself. Here's how I went From An Employee To An Entrepreneur.
A Beginners Guide To Making Money Online – Be Your Own Boss!
Need help with anything I discussed here? Please feel free to contact me at paul@beyourownbossbyblogging.com or leave your comment here and I will be happy to help you.
"Affiliate Marketing has made Businesses Millions & Ordinary People Millionaires." – Bo Bennett
Your Friend,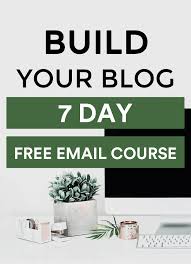 Sign Up To My FREE Make Money Online Email Course…
Learn To Turn Your Passion Into Profits!
Learn To Turn Your Interest Into Income!