To be honest, making money online is not an easy task it needs work, dedication, effort, patience, and continuous learning.
I know a lot of people making $4000+ per month via blogging and some of my friends are making $1000+ per month from their blog.
But they didn't reach this position immediately or overnight. Those earnings are the result of many months of hard work with strong determination.
It is possible to earn money online and I can help you to achieve it only if you are serious.
You need to treat your online business as offline business. Consistency is the key. You need to have your own schedule and the main thing is you need to follow your schedule.
Yes, You Have To Go Through The Learning To Begin The Earning!
Are you ready to go through the learning?
If your answer is YES to the above question, you can sign up to my free email course below…
STEP BY STEP MAKE MONEY ONLINE EMAIL COURSE – FREE TRAINING
I would like to give you an overview of what you are going to learn from this 7-day Email Course.
Day 1 – Getting Started – 4-Step Blueprint For Your Online Business Success
Day 2 – Niche/Interest Selection – Building Your Foundation
Day 3 – Building Your Online Empire
Day 4 – How To Get Free Potential Traffic To Your Site
Day 5 – The Key Word To Your Online Success!
Day 6 – Important Advice That Will Save Your Time, Trouble, Energy, Effort & Money
Day 7 – The SECRET Code To Your Online Success
Often people ask me is it really possible to earn $100+ in a single day. The answer is YES! My Highest Per Day Earning is $175 In Affiliate Marketing.
See the proofs below.

Looking for the latest one?
Back To Back Earnings Within A Few Hours…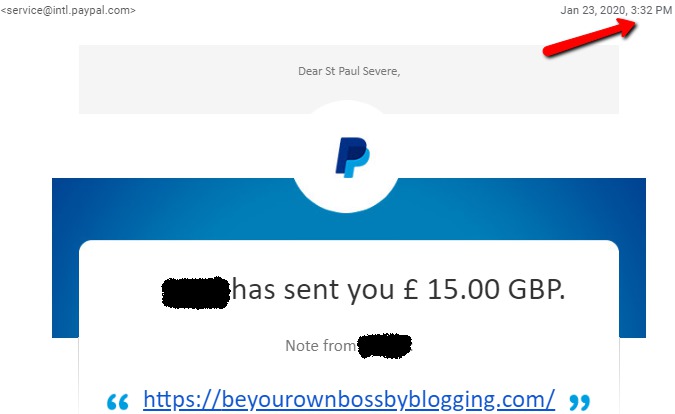 Within a few hours another payout…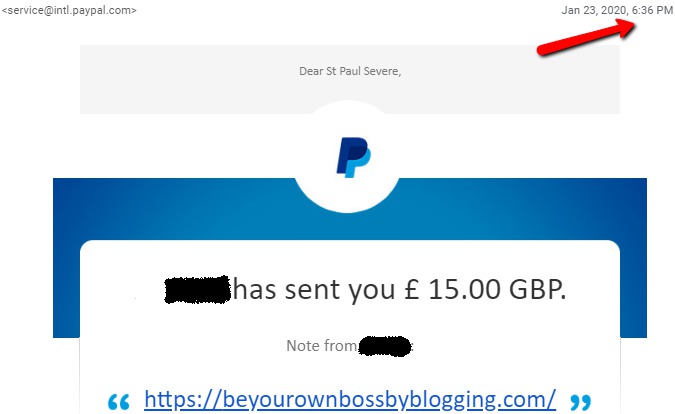 What about recurring income every month?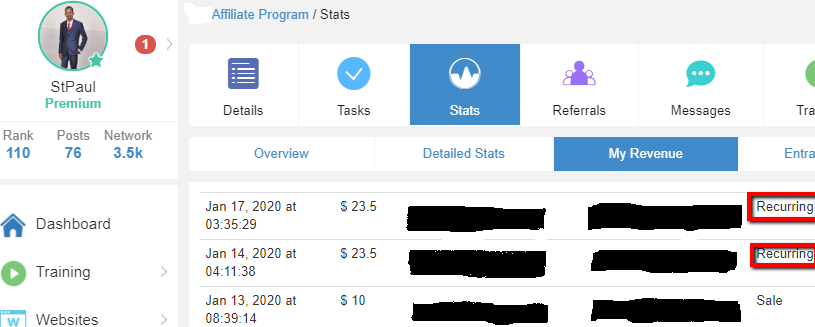 How I Make Money Online? 
---
"Success Is A Learnable Skill. You Can Learn To Succeed At Anything." — T. Harv Eker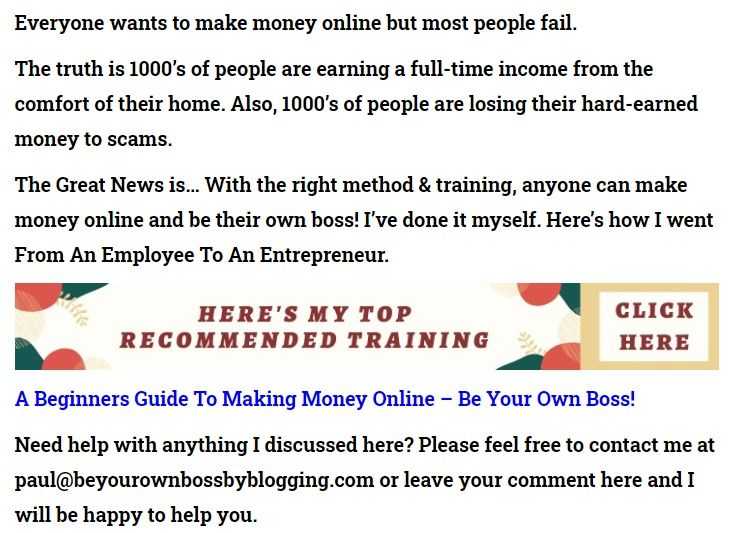 "Affiliate Marketing Has Made Businesses Millions & Ordinary People Millionaires." – Bo Bennett
Are You Interested To Find Out How I Turned From An Employee To An Entrepreneur?

Your Friend,