Welcome to my post, "Wealthy Affiliate Las Vegas Super Affiliate Conference Special Offer".
In my previous article, I have briefly discussed the Wealthy Affiliate Las Vegas Super Affiliate Conference. You can read it to get the full details.
Just to give you an idea…
All-Paid Private Conference
Many companies ask you to pay for their high ticket conferences. With Wealthy Affiliate, you are going to hang out with legends and experienced Affiliate Marketers without spending a dime.
Wealthy Affiliate wants to PAY for you to come to their conference. And you are going to have fun and you are going to learn a lot of valuable lessons.
Every year WA runs an ultra-exclusive WA Super Affiliate Conference in Las Vegas, all expenses paid.
300 Sales In One Year
In order to qualify for this super affiliate conference, you need to make 300 sales in a calendar year.
300 premium sales it won't include the recurring sales. So fresh unique 300 sales in 12 months 1st of January to the 31st of December.
Special Offer
However, if you are not seeing great results and think let us try next year, WA Super Affiliate Conference in Las Vegas is not in our cards this year. There is good news for you.
From 1st of September to 31st of December if you could make 100 WA premium sales… WA Super Affiliate Conference in Las Vegas is in your cards this year.
Yes, 25 sales per month!
I Am Giving My Best
When I look at my website traffic, my stats and my sales there are no possibilities but still, I am trying my best.
However, as I mentioned in the Wealthy Affiliate Las Vegas Super Affiliate Conference article, I am working hard to qualify for vegas 2021…
Are you ready to change your life by working hard today and taking that wise decision… Be Your Own Boss By Blogging…
You can read one of my friends and mentor's WA Super Affiliate Conference in Las Vegas experience by clicking the image below…
What I Recommend? 
---
If you are interested in building your long-lasting and passive income generating online business I can help you.
"If You Don't Build Your Dream Someone Will Hire You To Help Build Theirs." Tony Gaskins
Now the ball is in your court my friend, You're at the point of decision. You can either continue down the path of least resistance, the path you have already been traveling, or you can choose the road less traveled.
The path of least resistance will probably result in you getting the same outcomes you've always received.
But if you want something different to happen, if you want to change the direction of your Finances and be your own boss you're going to have to do something different.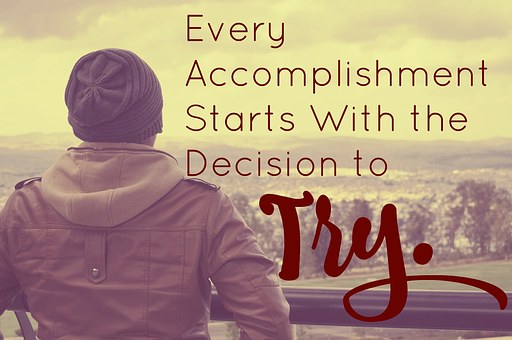 Make a new choice, and pursue your new outcome. This Method is the secret behind quitting my day job and becoming a full-time blogger.
Based on my experience in order to earn money online, the basic thing you need to have is a website (Your Own Website) and one of the best ways to earn money online is by doing Affiliate marketing.
I have revealed in more detail about the method which helped me to become a full-time Affiliate Marketer and how YOU too can do it in my FREE Guide.
I want to share what I found so you can build the online business of your dreams too!
"Affiliate Marketing has made Businesses Millions & Ordinary People Millionaires." – Bo Bennett
If you are interested in learning Affiliate Marketing…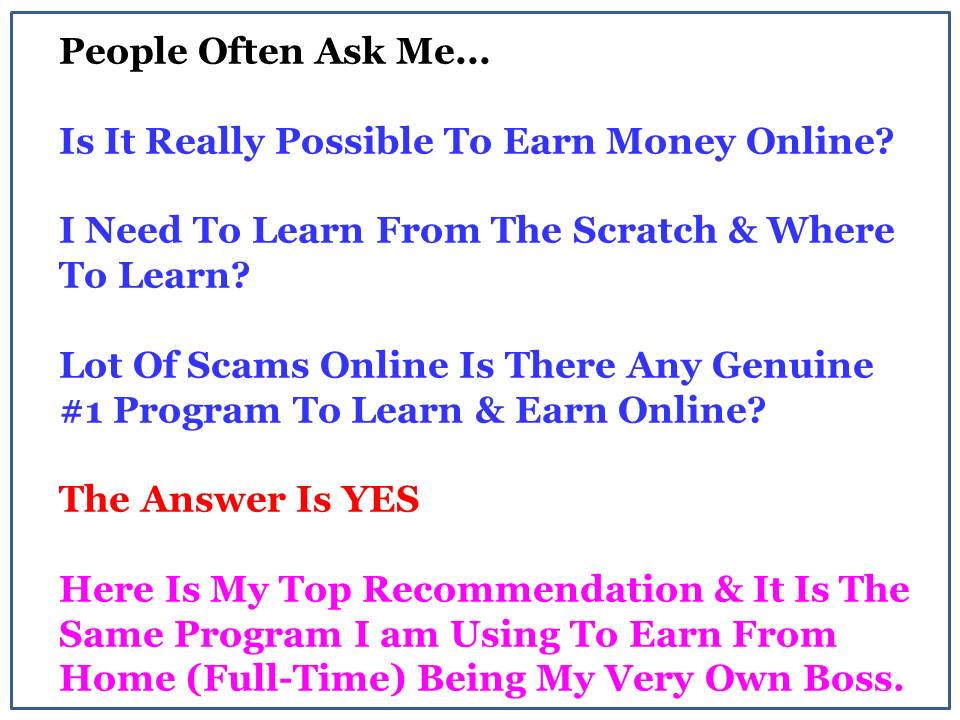 A Beginners Guide To Making Money Online – Be Your Own Boss!
Need help with anything I discussed here on Wealthy Affiliate Las Vegas Super Affiliate Conference Special Offer – [100 Sales To Vegas]
Not to worry I am here to help you, please feel free to contact me at paul@beyourownbossbyblogging.com or leave your comment here and I will be happy to help you.
Your Friend,