SUCCESS
---
To laugh often and much; to win the respect of intelligent people and the affection of children; to earn the appreciation of honest critics and endure the betrayal of false friends; to appreciate beauty, to find the best in others; to leave the world a bit better, whether by a healthy child, a garden patch or a redeemed social condition; To know even one life has breathed easier because you have lived. This is to have succeeded. – Ralph Waldo Emerson
"The great end of life is not knowledge but action." – Thomas Henry Huxley
Success is the ongoing process of striving to become more.
The road to success is always under construction.
As John Kenneth Galbraith has written, "Money is what fueled the industrial society. But in the informational society, the fuel, the power, is knowledge. One has now come to see a new class structure divided by those who have information and those who must function out of ignorance. This new class has its power not from money, not from land, but from knowledge."
Action is what unites every great success. Action is what produces results.
"Power" is "the ability to act."
What we do in life is determined by how we communicate with ourselves.
The greatest gift that extraordinarily successful people have over the average person is their ability to get themselves to take action.
All communications have some kind of effect on ourselves and on others.
Communication is the tool we also use to move ourselves.
How you feel is not the result of what is happening in your life – it is your interpretation of what is happening. Successful people's lives have shown us over and over again that the quality of our lives is determined not by what happens to us, but rather by what we do about what happens.
Nothing has any meaning except the meaning we give it.
It takes effort to create depression.
We can, however, change our mental and physical actions and thereby immediately change our emotions and behaviors.
"For every disciplined effort, there are multiple rewards." – Jim Rohn
People who have attained excellence follow a consistent path to success.
Those who succeed are committed to changing and being flexible until they do create the life that they desire.
He was rejected 1,009 times, and then something miraculous happened. Someone said "Yes." The colonel was in business.
He had the ability to take massive, determined action.
Personal power necessary to produce the results he desired most.
They can change, they can grow, they can stretch themselves, they can do things they never thought possible, that their greatest fears and limitations are self-imposed.
The lesson is that people can do virtually anything as long as they muster the resources to believe they can and to take effective actions.
Success is not an accident. The difference between people who produce positive results and those who do is not some sort of random roll of the dice. There are consistent, logical patterns of action, specific pathways to excellence, that are within the reach of us all. We can all unleash the magic within us.
To consistently, take effective actions toward the accomplishment of their dreams.
Trait Number One: Passion!
It's a passion that causes people to stay up late and get up early.
There is no greatness without a passion to be great.
Trait Number Two: Belief!
People who succeed on a major scale differ greatly in their beliefs from those who fail. Our beliefs about what we are and what we can precisely determine what we will be.
What we believe to be true, what we believe is possible, becomes what's true, becomes what's possible.
Many people are passionate, but because of their limiting beliefs about who they are and what they can do, they never take the actions that could make their dream a reality. People who succeed know what they want and believe that they can get it.
Passion and belief help to provide the fuel, the propulsion toward excellence.
Trail Number Three: Strategy! A strategy is a way of organizing resources.
A strategy is a recognition that the best talents and ambitions also need to find the right avenue. You can open a door by breaking it down, or you can find the key that opens it intact.
Trail Number Four: Clarity of Values!
Values are specific belief systems we have about what is right and wrong for our lives.
When we look at great successes, they are almost always people with a clear fundamental sense of what really matters.
A sense of who they are and why they do what they do. An understanding of values is one of the most rewarding and challenging keys to achieving excellence.
Trait Number Five: Energy!
People of excellence take opportunities and shape them.
Trait Number Six: Bonding Power!
The greatest success is not on the stage of the world. It is in the deepest recesses of your own heart.
Trait Number Seven: Mastery of Communication!
The way we communicate with others and the way we communicate with ourselves ultimately determine the quality of our lives.
It's about taking the skills you've learned and become a leader.
Less than 10 percent of the people who buy a book read past the first chapter.
Less than 3 percent of the nation is financially independent, less than 10 percent have written goals, only 35 percent of American women – and even fewer men – feel they are in good physical shape, and in many states, one out of every two marriages ends up in divorce. Only a small percentage of people really live the life of their dreams. Why? It takes effort. It takes consistent action.
First, you decide what you want specifically; and second, you decide you're willing to pay the price to make it happen –  and then pay that price.
Most people who have been great successes have adjusted and readjusted countless times before they got what they wanted.
The way to do this is through modeling, a way to reproduce precisely the excellence of others. What do they do that sets them apart from those who only dream of success?
My Earnings
---
Often people ask me is it really possible to earn $100+ in a single day. The answer is YES! My Highest Per Day Earning is $175 In Affiliate Marketing. See the proofs below.

Looking for the latest one?
Back To Back Earnings Within A Few Hours…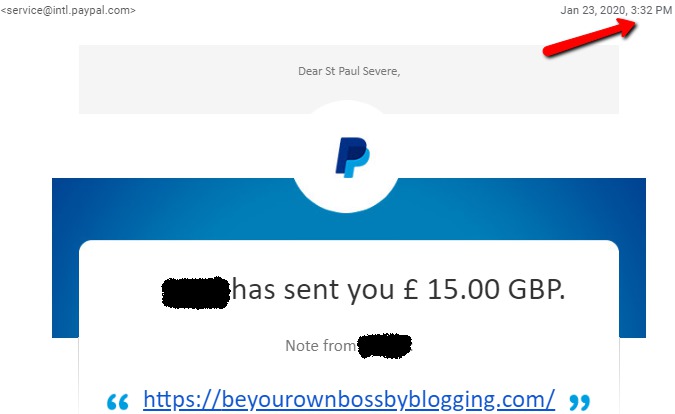 Within a few hours another payout…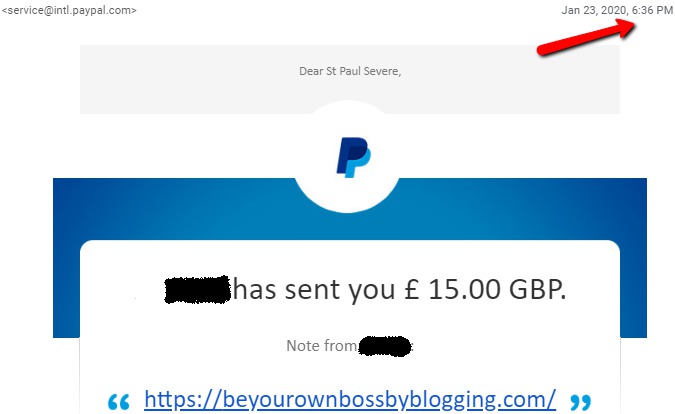 What about recurring income every month?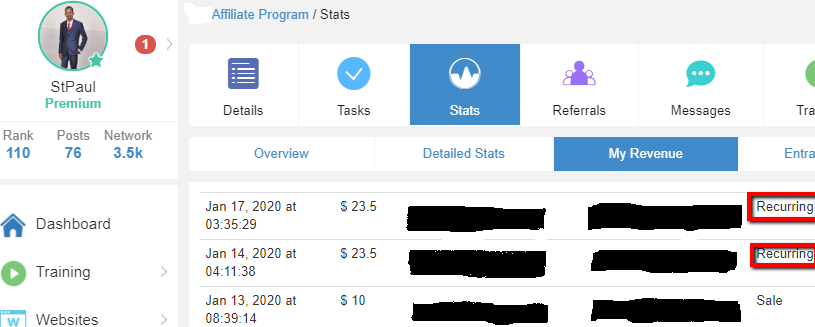 How I Make Money Online? 
---
"Success Is A Learnable Skill. You Can Learn To Succeed At Anything." — T. Harv Eker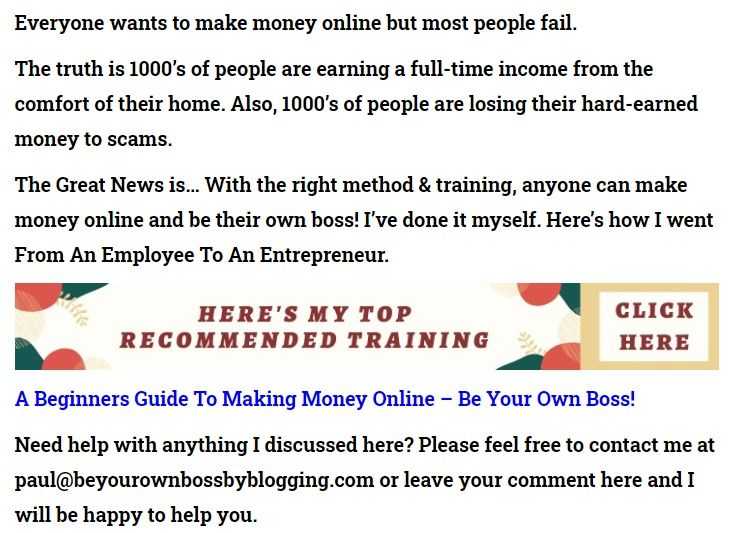 "Affiliate Marketing Has Made Businesses Millions & Ordinary People Millionaires." – Bo Bennett
Are You Interested To Find Out How I Turned From An Employee To An Entrepreneur?

Your Friend,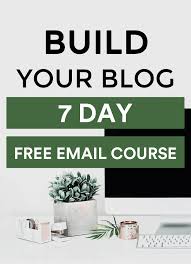 Sign Up To My FREE Make Money Online Email Course…
Learn To Turn Your Passion Into Profits!
Learn To Turn Your Interest Into Income!