I watched T. Harv Eker free webinar and I found it very helpful. So I wanted to share and record it on my site.
Great Speakers Aren't Born They Are Trained!
If you are a speaker this information is going to be a great help. If you are a blogger and affiliate marketer also it's going to be very helpful. And very soon you might be speaking in front of many people and teaching them.
The best way to promote any product or business is by Teaching. Earn the trust of the people…
Secret 1 – Be Authentic
Authentic is 1000x better than perfect. Great trainers – Don't try or memorize everything.
Authenticity and Vulnerability
Great speakers know what I am knowing, talking about and I can help them… This is what they care about.
They care about what they are teaching and how it can change people's life.
Connect with your audience and Physical is memorable.
Secret 2 – You must Standardize your introduction
3 Parts = Intro – Body – Conclusion
Memorize 3-5 minutes of your intro… Use the same one and have it as a mandate.
Intro – Systemize
Knowledge Conquers Fear!
Preparation is the key!
Secret 3 – You start your entire talk with 2 enrolling questions.
Ask questions, not statements.
The first word from your mouth should be about them not about you.
Each section with 2 enrolling questions – Keep them engaged.
Secret 4 – Say "Thank You" when they respond
Must say thank you! Every single time they respond.
Questions give you control.
Always say thank you when the audience responds.
Secret 5 – Acknowledge
Acknowledge your audience for showing up. Do it every time.
Good job, great job, thank you, awesome. Well done thank you for that.
Control the audience by acknowledging.
Secret 6 – ETR – Earn The Right
Gaining credibility and trust.
About yourself – Script it… Writing ETR
Secret 7 – W.I.I.F.M What's In It For Me?
Benefits – Whats the audience going to get in your teaching
Tell the audience what is in it for them.
Secret 7A – Recognizing The Value.
Are you learning a lot!
Secret 8 – Use accelerated learning and experiential training.
What I hear I forget!
What I see I remember!
What I do I understand!
Repeat – It gets you involved
Repetitions are one of learning technique
Constantly keeping involved.
More audiences doing more engaging more learning.
Experiential involving participate
Doing doing doing equals learning learning learning!
The audience is the star of the show (Great Trainers) – Bad trainers think they are the star of the show.
They are interested in themselves.
Use accelerated learning and experiential training.
Secret 9 – Control the questions to control the room
Always answer questions and group approval… Ask permission from the group… If you are on an important part ask permission to the questionnaire if I answer at the end of the session.
Appreciate them if the question is good. Great question good question…
Repeat the question to the audience… Important.
Control questions to the control room.
My Earnings
---
Often people ask me is it really possible to earn $100+ in a single day. The answer is YES! My Highest Per Day Earning is $175 In Affiliate Marketing. See the proofs below.

Looking for the latest one?
Back To Back Earnings Within A Few Hours…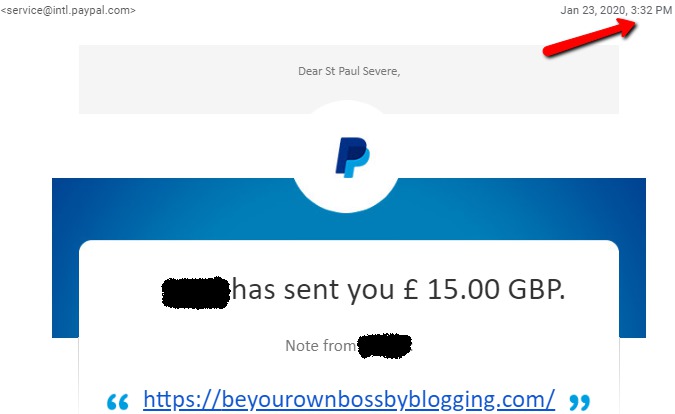 Within a few hours another payout…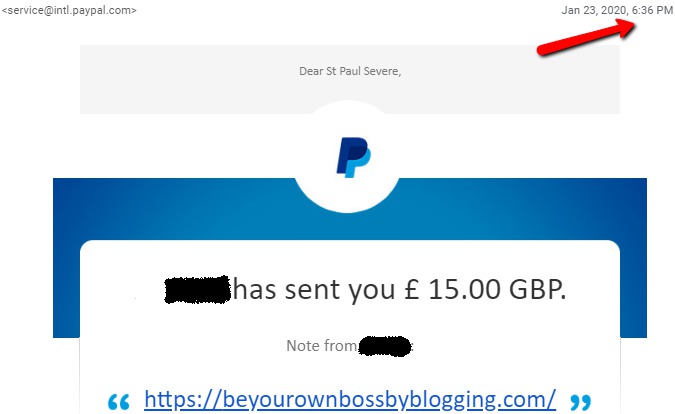 What about recurring income every month?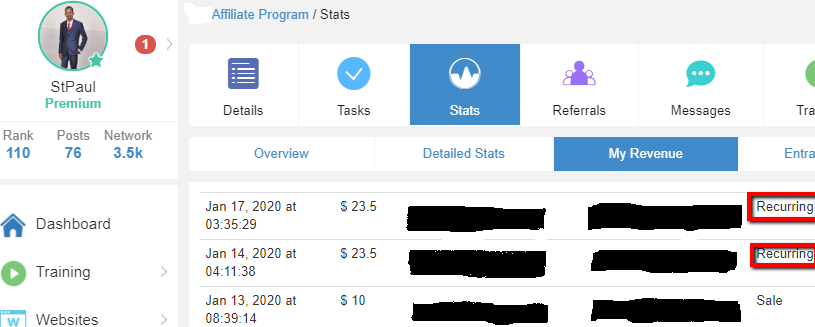 How I Make Money Online? 
---
"Success Is A Learnable Skill. You Can Learn To Succeed At Anything." — T. Harv Eker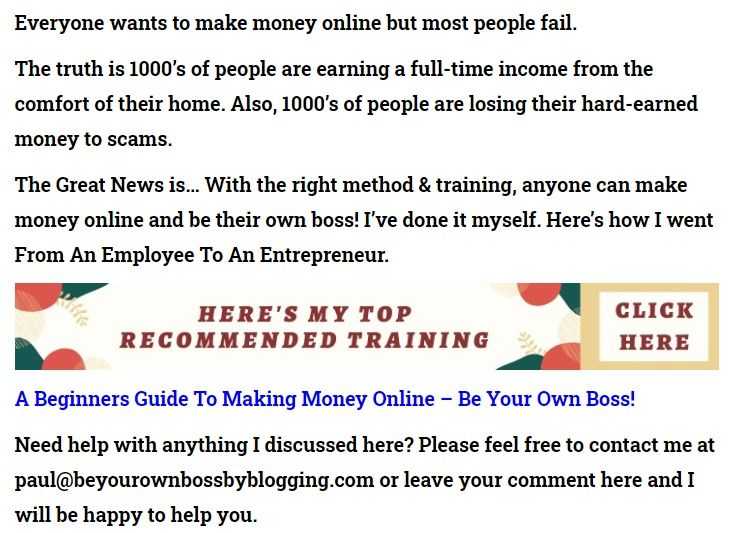 "Affiliate Marketing Has Made Businesses Millions & Ordinary People Millionaires." – Bo Bennett
Are You Interested To Find Out How I Turned From An Employee To An Entrepreneur?

Your Friend,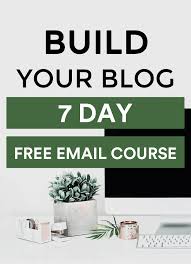 Sign Up To My FREE Make Money Online Email Course…
Learn To Turn Your Passion Into Profits!
Learn To Turn Your Interest Into Income!